---
Listen and follow Alicast
---
In this episode of Alicast, Eat Just's Co-Founder and Chief Executive Josh Tetrick talks with Alizila's Managing Editor, Alison Tudor-Ackroyd about the plant-based food company's expansion in China.
Founded in 2011, this California-based company produces plant-based eggs using mung beans and meat made from animal cells. It has sold over 300 million of its egg product, JUST Egg and built a distribution network with 50,000 points of sale from Birmingham, Alabama to Shanghai.
The unicorn has also expanded into cultivated meat, which was first approved for sale in Singapore in 2020. Eat Just is the only company in the world that's received regulatory approval to sell cultivated meat.
Tetrick talks on Alicast about turning a product that was once scoffed at as science fiction into a global enterprise. He lays out his vision for sustainable consumption, lessons he has learned from growing his company in China, as well as steps along Eat Just's path to profitability and eventually, IPO.
Tetrick has worked on sustainability initiatives throughout this career, be it at the United Nations or Citibank, as a government advisor and for the past 11 years as an entrepreneur.
Alibaba Group-backed private equity firm C2 Capital Partners said last month it had invested $25 million in Eat Just to support the San Francisco-based firm's growth in China.
An edited transcript of this episode of Alicast follows. For more conversations with entrepreneurs, subscribe to the series on Apple Podcasts or Spotify.
Podcast transcript:
Alison Tudor-Ackroyd: You're listening to Alicast, a deep dive into innovative and emerging trends in e-commerce, online payments and digital entertainment, brought to you by Alibaba Group.
Thank you for joining us Josh! Just to set the scene, we appear to be in the middle of a global plant-based food boom, as consumers look for alternatives to the unsustainable mass production of common foods, such as eggs and meat.
For our listeners, how is Eat Just, the company you co-founded in 2011, contributing to this movement and what sets it apart?
Josh Tetrick: We think how we eat meat and eggs today doesn't align with the planet we want and the people we want to be. We use about a third of our world today to plant soy and corn, to feed the animals we eat, but not hungry people.
The way that we make meat and eggs today contributes more to climate change than all the transportation sources combined. So what we're trying to do is to make both meat and eggs better. By better, we mean no need to slaughter an animal, tear down a rainforest, or harm an animal for our health's sake.
On the egg side, we use mung beans. We remove the protein from that bean and we can make an egg that tastes good scrambled. You can make all sorts of egg dishes with tomato, eggs, and omelet, but it's entirely plant-based.
For meat, instead of starting with the bean, we start with a cell, identify nutrients that feed that cell, cultivate it, and manufacture real meat without the need to slaughter an animal. So, eggs from plants, meats from cells, both as a whole are a lot better than the current system.
Alison Tudor-Ackroyd: China is the world's largest egg producing country and the biggest consumer of meat on earth. Do you see demand growing in China for alternative protein sources and what impact can companies like Eat Just potentially make?
Josh Tetrick: Over 30% of the eggs, chicken and beef pork consumed globally are in China. So, if we're going to accomplish our mission of having a world where the vast majority of meat and eggs don't require all these issues, we'd better win in China. To win with consumers, we need to make meat and eggs that taste as good, and ultimately better, than the meat and eggs currently on the market.
They need to be meat and eggs that are healthier for them, their family, and the planet and they need to be ultimately more cost-effective. A lot of work goes into making those three things happen, but ultimately all three will need to happen if the way we're approaching it is the dominant way of consuming these food products in China.
It's a long road, but we think it's worth it.
Alison Tudor-Ackroyd: Your plant-based egg brand, JUST Egg launched in China on Alibaba's Tmall in 2019. And since then it's been growing its brand business primarily in Shanghai. Could you tell us a little bit more about your China journey and how it's evolved?
Josh Tetrick: Up to this point, we've sold over 300 million and become the fastest-growing egg brand in North America. And in China, we've been primarily selling through Tmall with a few street vendors, a couple of restaurants, really trying to understand the consumer.
We're not making assumptions that the same things in the United States work in Shanghai, Beijing, or other cities across the country.
It's been a real learning process for me also to understand the different kinds of recipes that egg is consumed in. I grew up in Birmingham, Alabama, eating eggs, butter and bacon for breakfast. I never had tomato and eggs, one of China's most famous egg dishes.
We've spent the last bit really learning, understanding recipes, and how consumers think about eggs. Now, with the partnership we have with C2 and Alibaba, that will all accelerate.
How we eat meat and eggs today doesn't align with the planet we want and the people we want to be
Alison Tudor-Ackroyd: I saw in a statement back in January 2021, that year-over-year growth on e-commerce platforms in China was 70%. That's quite a clip. Has that pace continued? Is that sustainable?
Josh Tetrick: We definitely think it could even be higher than that in the future. We're just in the very early stages of understanding how to grow in China. We think consumers in China are thoughtful, really embrace innovation, and care about tasting good food.
So we want to make them feel good and give them something they can afford. And if we think we can nail that we're going be embraced by a wider array of consumers and what the growth is if we're able to do that.
The sky's is the limit.
We put our focus on how do we continue to make the quality of the product better. What do we need to do to make it taste better than an egg? What do we need to do to make it more cost-effective than a chicken egg? What do we need to do to continue to make it even healthier than an egg? And if we do that, we think it will all work out.
Alison Tudor-Ackroyd: Eat Just has been steadily raising capital from investors and is already counted as a unicorn by capital markets. At the last count that I saw by Crunchbase, your company had gathered a total of $465 million from 43 investors. And the most recent funding that you already touched upon was a $25 million investment and strategic partnership with private equity firm, C2 Capital Partners, which is backed by Alibaba Group.
Can you tell me, how is this capital going to fuel your drive into China and how do you plan to lean into the C2 Alibaba ecosystem to accelerate that push?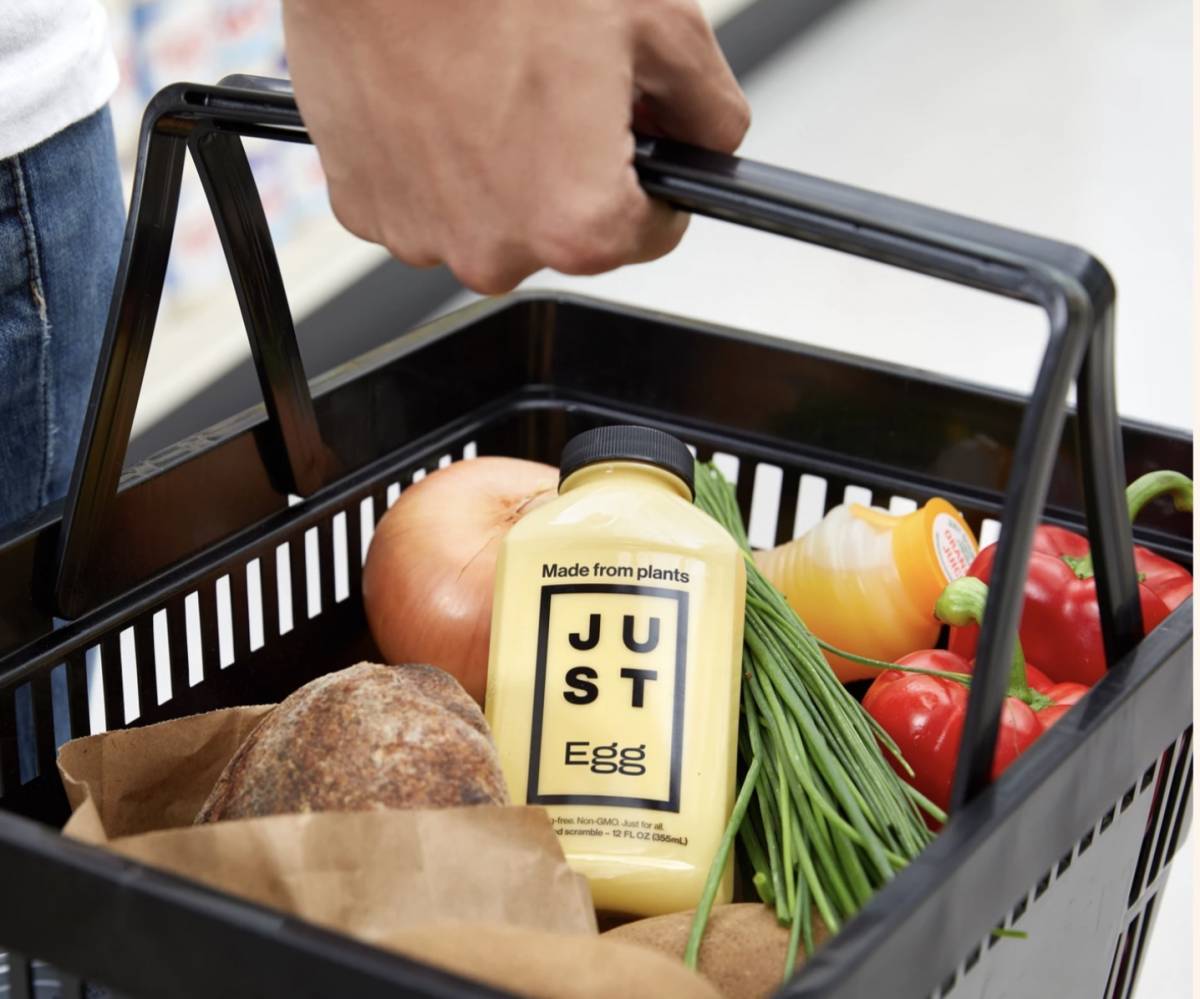 Josh Tetrick: To succeed in China, we need to know consumers better to have the most efficient infrastructure to build a better and larger team and to expand beyond, ultimately, tier-one cities.
We need to make products that apply to the Chinese consumer's taste and preferences. We can pretend that we know what we're doing, just hanging out in our East Bay headquarters, but we don't know what we're doing.
We need a partner, and that's where the C2-Alibaba partnership comes in. This allows us to plug into Alibaba's capabilities, talent, consumer insights and more expansive infrastructure. And that's going to help us build a team faster, help us better understand what consumers want and help us sell more effectively. This is our core partner in China.
China recently noted that both eggs from plants and the way we make meat from a cell instead of slaughtering a live animal are part of their five-year agricultural plan. Having a partnership like this one in China and with a policy framework on the go, that's all about accelerating it, it's a real opportunity to get lot of good done.
We will make sure not to waste this moment.
Alison Tudor-Ackroyd: For other entrepreneurs out there; if you were going to pick one learning experience from your China journey, what would you share?
Josh Tetrick: I would say two things: the first thing I'd say is don't overcomplicate it. Human beings are human beings, no matter where they are. Stay focused on the fundamentals of delivering something that works for the consumer.
The second thing I would say is you're probably missing something if you're trying to do it alone. Find leaders or a partner or an advisor who knows the country deeply, who can help you increase the likelihood that you make the right calls, hire the right people, do the right things, and that doesn't guarantee you're going to succeed. Still, it increases the probability of it.
Alison Tudor-Ackroyd: How has the pandemic impacted your expansion plans and consumers appetite for plant-based alternatives?
Josh Tetrick: I think the pandemic has opened up people's eyes a bit more to the fact that there's something amiss about how the world operates. The food system is a part of what is a mess.
I think it's an opportunity to build awareness and get people to try what we're doing for the first time. There are apparent impacts in terms of supply chain and borders closing. But I think the redeeming thing to me about the pandemic is that it opened up a moment of increased awareness.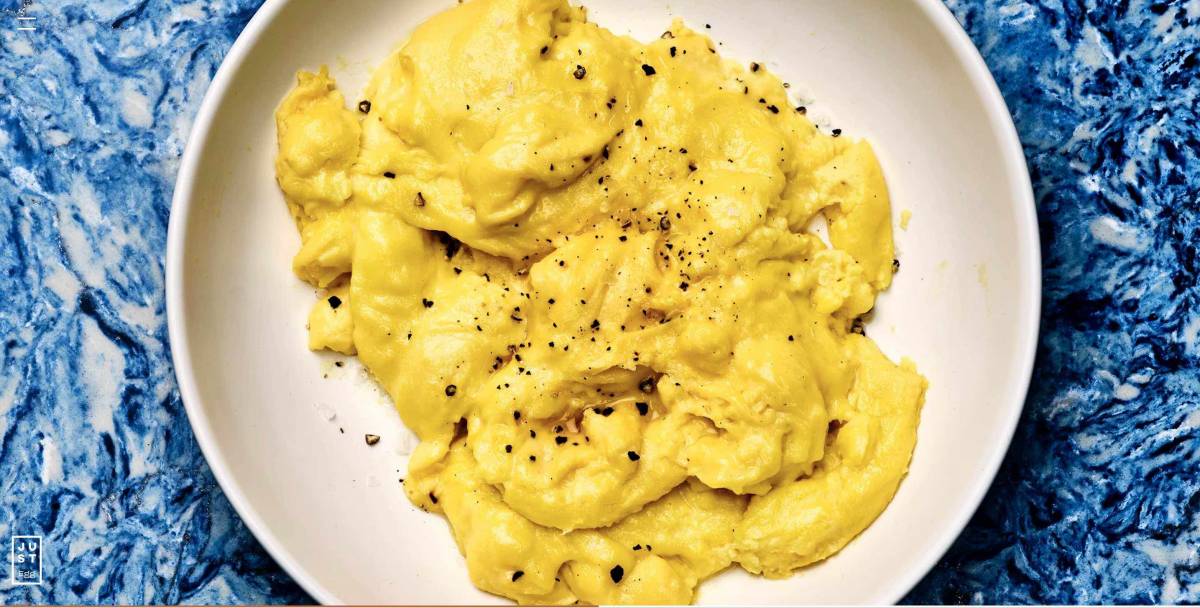 Alison Tudor-Ackroyd: Back in January, I read about Dicos, one of China's largest fast-food chains adding plant-based egg products supplied by Eat Just to menus over 500 outlets across China. Are you in talks with other Chinese restaurant chains to supply JUST Egg?
Josh Tetrick: We are, we're in talks with a few. It's important that we get local manufacturing in China because we're shipping products from North America to China. It's not long-term sustainable. That's not how we're going to build a business.
So, we're trying to sequence the business in such a way that we learn from consumers. We're expanding, at least until we get local production, fairly slowly. Then we'll scale up much faster when we have a local partner.
But given all that, we are talking to some other large chains.
Alison Tudor-Ackroyd: Turning to cultivated meat made from cultured animal cells that you referenced earlier. Do you see acceptance of this approach gaining traction around the world?
Josh Tetrick: Cultivated meat, unlike what we do with JUST Egg, is real animal flesh. It's real meat but it doesn't require slaughtering an animal. You start with a cell that you can get from a cell bank, as an example, you then feed those cell nutrients, like amino acids and sugars and salts, and then you manufacture it in a stainless-steel vessel, and you can make real meat.
I had some chicken today. I walked into a room with all my product developers. The room smelled like a chicken restaurant and I sat down and had some chicken.
It's not for someone who doesn't like animal flesh. It's for someone who enjoys eating animal protein. The only place that's allowed to be sold is Singapore today. And we're the only company that's allowed to sell it.
We think that'll change as US, China, and others provide a regulatory pathway to sell it, where the consumer naturally will gravitate.
Alison Tudor-Ackroyd: Talking to the financial community out there, potential investors thinking about this segment: are you already operating profitably? What does all this mean for your path towards IPO?
Josh Tetrick: For both for egg and meat we haven't crossed over into profitability yet.
On the meat side, the next steps are, to make a lot more. And to make a lot more, we need to get much larger vessels than we have today. We're in the process of ordering materials and constructing 250,000-liter vessels, which are the key lever to reduce costs and ultimately build a profitable cultivated meat business.
On the egg side, the key activities related to some of the things I previously mentioned, like separating out the protein more efficiently and selling the starch. A handful of things that need to be done to get us there, there's a clear path to do it. We just need to execute it.
In terms of going public, we have several choices. One is we could take JUST Egg public first and then take Good Meat public at some point after that, or we could take both of them public under Eat Just.
We haven't decided yet and are still to be decided on the timing.
Alison Tudor-Ackroyd: Great. Thank you so much Josh for sharing your insights with us. Much appreciated.
Josh Tetrick: Thank you. Nice talking with you.
Alison Tudor-Ackroyd: Great talking with you and thank you everyone for joining Alicast.
---
Listen and follow Alicast
---

"Alicast" is a production of Alizila, the corporate newsroom of Alibaba. It's produced by Yashan Zhao and hosted by Alison Tudor-Ackroyd. If you're in a podcast app already, please follow "Alicast". If you're listening on Alizila's website and want each new episode of "Alicast" delivered to you as they're published, download any podcast app, then search for "Alicast" to follow the show. Thank you for listening.
---