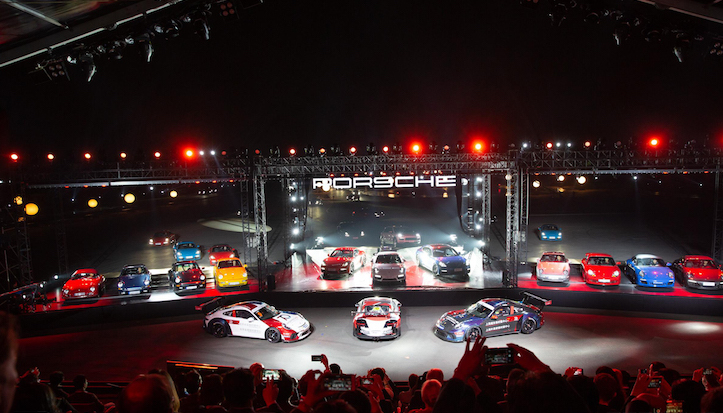 Porsche on Thursday offered Tmall shoppers the chance to take its ultra-luxury vehicles for a spin at an "experience center" in Shanghai.
The German automaker sold out of a limited run of 24 test-drives, at RMB 3,500 each, at its newly built Porsche Experience Center. While anyone can book test-drives at the center, on May 4, some tracks will be reserved exclusively for Tmall consumers as part of its Super Test-Driveprogram.
The Shanghai location, Porsche's sixth Experience Center after Atlanta, Le Mans, Leipzig, Los Angeles and Silverstone, offers five different tracks, including a simulated icy mountain road and rougher off-road courses. Potential buyers who book a test-drive through the Tmall mobile app will get 90 minutes with Porsche's 911, 718 and Cayenne models, as well as additional time to test-drive the Panamera sedan.
WATCH: Porsche's Shanghai experience center.
The center in Shanghai was launched to enhance the shopping experience for consumers, a key marketing strategy in what has become Porsche's largest and fastest-growing market. Last year, the company delivered over 71,000 vehicles and saw sales climb 10% from 2016.
"Although we live in a digital age, the ability to offer a true driving experience has not lost any of its significance for Porsche. Quite the opposite, in fact," said Detlev von Platen, a member of Porsche AG's Executive Board.
"Our experience centers in Europe and America are an important part of our sales landscape," he said. Opening another site in Asia is a logical step, given the increasing importance of this market region."