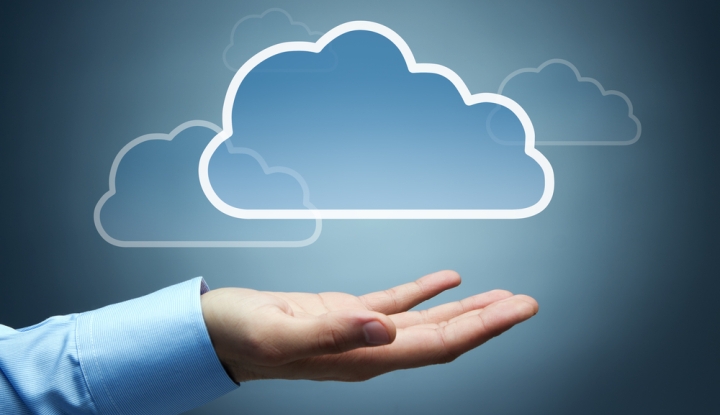 Simon Hu, president of Aliyun, Alibaba Group's cloud computing arm, isregarded as aChina Internet trailblazer.After beginning his career as a banker,he joined Alibaba Group in 2005and createdAli Finance, a pioneering online microlender that has helped finance millions of small-and medium-sizee-commerce companies through a credit system backed by big-data technology.After laterbecomingchief risk officer for AntFinancialServicesGroup, an Alibaba-affiliated online financial services company, Huin 2014 was named president of Aliyun.Alizila checked in with Hu recently toget his take on cloud computing, big dataand some of the plans he has to drive China's largest cloud services provider forward. Here's what he had to say:
What's your take on the state of the cloud computing industry?
Big data is a hot topic nowadays. The explosion in Internet infrastructure has enabled users to collect massive amounts of business data at almost zero cost. The question is, how can this raw information be turned into something meaningful and useful? Data has no value if it cannot be shared, organized, analyzed, compared and applied to specific business scenarios. Cloud computing is a vital tool to utilize this data to create value.
What is Aliyun's development strategy for 2015?
First of all, Aliyun's strategy will focus on two initiatives we are calling our "plus" initiatives: namely "Internet Plus" and "Founder Plus." For Internet Plus, we see great opportunities brought about by government reform in China, and we have been thinking about how to facilitate modernization in traditional sectors in the era of Internet Plus. Aliyun will support users in traditional industries, such as finance, energy, healthcare and education, allowing them to accomplish rapid transformation by leveraging cloud computing technology, which saves them operating costs while enabling them to make sense out of large amounts of data.
Rather than a business strategy, Founder Plus is a program that supports innovative SMEs and developers in China. The program was created by Aliyun together with 30 venture capital firms, 20 research institutes and incubators, and 20 marketing, distribution and development firms. This collective effort will offer startups much-needed funding, office space, guidance and expertise from investors, and tax breaks, along with distribution and marketing services. Aliyun will also give each founder between RMB 30,000 and RMB 400,000 ($4,800-$64,000) in cloud-based resources, as well as free cloud training. Anyone working on an innovative startup will be eligible to apply for the program.
Our second strategy is globalization. We strongly believe our products and services can not only tap into demand from Chinese companies, but also serve overseas clients who run international businesses. Thirdly, Aliyun aims to establish a thriving cloud-computing ecosystem by teaming up with more partners. Collaborating with our partners to jointly serve our clients is one of our goals this year.
Tell us more about your international plans.
Aliyun's overseas strategy aims to help Chinese enterprises reach the world, and help foreign enterprises enter China's market. The launch of our data center in Silicon Valley enables Internet companies in China to expand their businesses in North America. Beyond our existing data center, our strategies are being guided by customer demand.
We do plan to open more data centers in Europe, Japan, Southeast Asia, and the Middle East. Wherever we go, we will be seeking local partners such as experienced companies in the PaaS (Platform as a Service) and SaaS (Software as a Service) areas, as well as developers dedicated to open source projects, to work with us. "Opening up" and "win-win" are our principles that will help us develop localized strategies to cater to local markets.
What are the biggest challenges?
How to survive and thrive overseas is a big challenge for Aliyun. There is explosive growth of the pool of potential customers. We need to be able to meet the increasing needs and demands of clients. We also need to implement our plan to function as part of an ecosystem of local partners and service providers, rather than as a separate company, which is challenging. Aliyun needs a global perspective. We will learn from our customers and our competitors how to serve users and how to expand our business internationally.
What do you see as Aliyun's core strengths?
Our proprietary cloud-computing platform, called Apsara, offers powerful fundamental data storage and processing services that can be applied in a wide range of sophisticated business scenarios. Our big-data products can help users turn data into a valuable resource, giving them great opportunities and possibilities. These homegrown products have been stress-tested within Alibaba Group and its affiliated Ant Financial Group.
In terms of security, which is of vital importance to businesses, Aliyun is the most trustworthy cloud computing service provider in China. On Dec. 20-21 last year, Aliyun was subjected to one of the most aggressive DDoS (Distributed Denial-of-Service) attacks the Internet has ever seen. The attack lasted for 14 hours with peak traffic of 454 gigabytes per second. We withstood it with no service outage, showcasing Aliyun's strong security capabilities.
Another core strength is our speedy responsiveness to clients. Last but not least, we are able to offer diverse, value-added products and services by leveraging the resources within the ecosystems of Alibaba Group and Ant Financial Services Group.