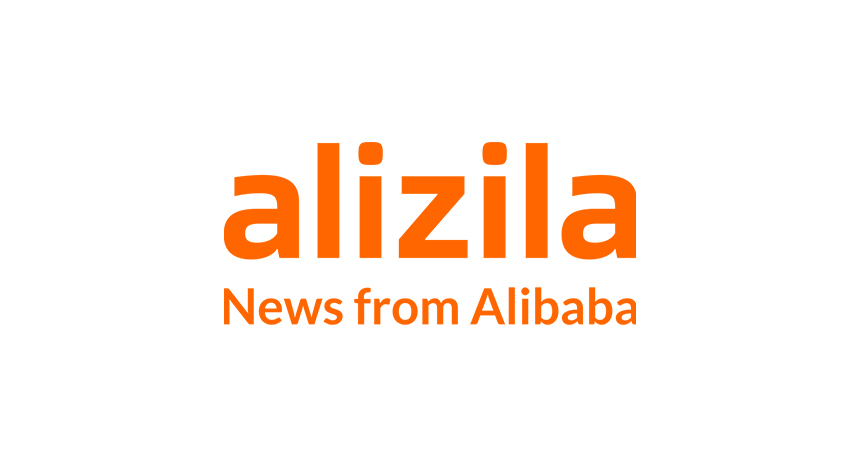 Cyber Monday, arguably the biggest online shopping day of the year in the U.S., is less than a month away. China, though, has its own 24-hour online shopping orgy, and while it isn't tied to Christmas, it looks poised to surpass Cyber Monday in sales volume and sheer consumer anticipation.
Set to take place on Nov. 11, it's called the 11.11 Shopping Festival. What started four years ago as a garden-variety marketingeffort by Tmall.com, China's largest B2C e-commerce platform, to help online merchantsincrease sales during a slow time of year has ballooned into an annual 24-hour e-shopping blowout that challenges the traffic-handling capabilities of merchants, package delivery companies and network service providers.
More than 10,000 vendors with storefronts on Tmall or sister e-commerce website Taobao.com have registered to participate in this year's sale, offering discounts of at least 50% on a wide array of products. That's about five times more merchants than participated last year, according to Tmall. Just 27 participated in 2009, the first year of the promotion.
Heavy traffic is expected. Online payment provider Alipay hastuned upitsIT infrastructure so it can handle 100 million transactionsthat day, compared with 34 million transactions that took place during the sale last year. Tmall's Gross Merchandise Value (GMV, an estimate oftotal sales) on the day is expected to easily surpass last year's total of RMB 3.36 billion ($538 million).
In 2011, total GMV from Tmall and Taobao together topped $832 million. That's short of last year's Cyber Monday sales of $1.25 billion in the U.S. But Tmall's sales volume for the festival grew 373% last year. Cyber Monday sales increased 22%. If growth trends hold, the Chinese shop-a-thon this year will become a bigger e-shopping day than Cyber Monday—and that's not counting consumer purchases on China's rival B2C websites, which this year launched their own 11.11-style promotions ahead of the day to try to ride shoppers' growing awareness of the festival.
[UPDATE: 11.11 Shopping Festivalhits $3.1 billion in GMV, passes Cyber Monday]
"It's been unbelievable how high the GMV has been each year," said Steve Wang, vice president of Tmall.com and head of website operations. "It's been way beyond our expectations."
When the idea was conceived, Tmall, an open B2C marketplace that includes storefronts run by familiar global brands such as Levi's and Uniqlo, wanted to raise awareness among merchants and consumers of the value of online shopping. "Back in 2009 when Tmall.com was in its infancy, the scale of merchants on the platform was very limited and most of them did not have a clear concept of B2C," Wang explained. They settled on a 24-hour sale where all participatingvendorsagreed to offer discounts of at least 50%.
Timed to fall during a typically slow sales period between China's National Day and Chinese New Year holidays, the promotion was also designed to stimulate additional sales for merchants while helping them clear overstocked inventory. Nov. 11 was chosen because it was an easy date to remember that happened to be an unofficial holiday in China known as "Singles Day." (Tmall this year is downplaying the connection to the pop culture holiday, which has been around only for a couple of decades and is celebrated mainly by students.)
The explosive growth of the festival has createdmajor issues formerchants, delivery companies and network services providers, who during past 11.11 festivals have been overwhelmed with traffic and purchases, resulting in sluggish website response times, delivery delays and out-of-stock merchandise.
To help prepare this year, Tmall in early August hosted about 50 top merchants at a workshop where problems were kicked around and solutions proposed. Among the changes: starting Oct. 15, merchants began accepting deposits on popular promotional items, allowing customers to reserve goods in advance and settle their bills on Nov. 11. "For the sellers, it's a good way to relieve pressure," said Wang.
That pressure is intense. In the run-up to Nov. 11, merchants have been stockpiling inventory, adding staff and preparing promotion strategies. Logistics companies have been expanding warehouse capacity, adding trucks, hiring staff and temporarily cutting shipping rates in hopes of grabbing market share during the boom. Tmall and Taobao Marketplace have boosted server capacity and made other IT adjustments to handle the anticipated tripling of transaction volume.
"This is the biggest day of the year for us," said Max Zhang, e-commerce manager for Bestseller Fashion Group China, which sells apparel brands Jack & Jones, ONLY, Vero Moda and SELECTED and operates storefronts on Tmall and Taobao Marketplace.
A participant in the first 11.11 promotion, Bestseller has seen its sales on the day climb from RMB 5 million in 2009 to about RMB 35 million last year. This year, Zhang said, he is expecting RMB 100 million, more than 20 times Bestseller's average daily online sales volume this time of year.
With so much riding on a single day, Zhang says he has take precautions to ensure the day is a success. "If you want to have 100 million in sales, you have to have 200 million (in merchandise) in your warehouse," he said. This year, in addition to 50% discounts on selected items, the company plans to offer RMB 100 off every order over RMB 500. Bestseller expects to spend up to RMB 6 million on advertising for the festival on Tmall and Taobao, an amount equal to 80% of what the company spends on advertising the entire year.
"It's a lot of pressure for us," he says. The deep discounts and added marketing costs are tough on profit margins. To participate in the Tmall main event and thus get exposure to the most traffic, merchants are required to offer 50% discounts on a range of products. "I can assure you we don't make as much profit" during 11.11, Zhang said.
The online sale also draws business away from the company's brick-and-mortar stores in China, where goods are not marked down, he said. "But it's a game we must play. We have to participate to win new customers and reward old customers on that day. If we don't participate, it will lead to failure in the future."
Indeed, the festival appears to be on track to become almost as important to China's consumers and online retailers as the Christmas shopping season is in the U.S. "Even if we do not actively promote it," said Tmall's Wang, "it has already become a part of Chinese consumer culture."