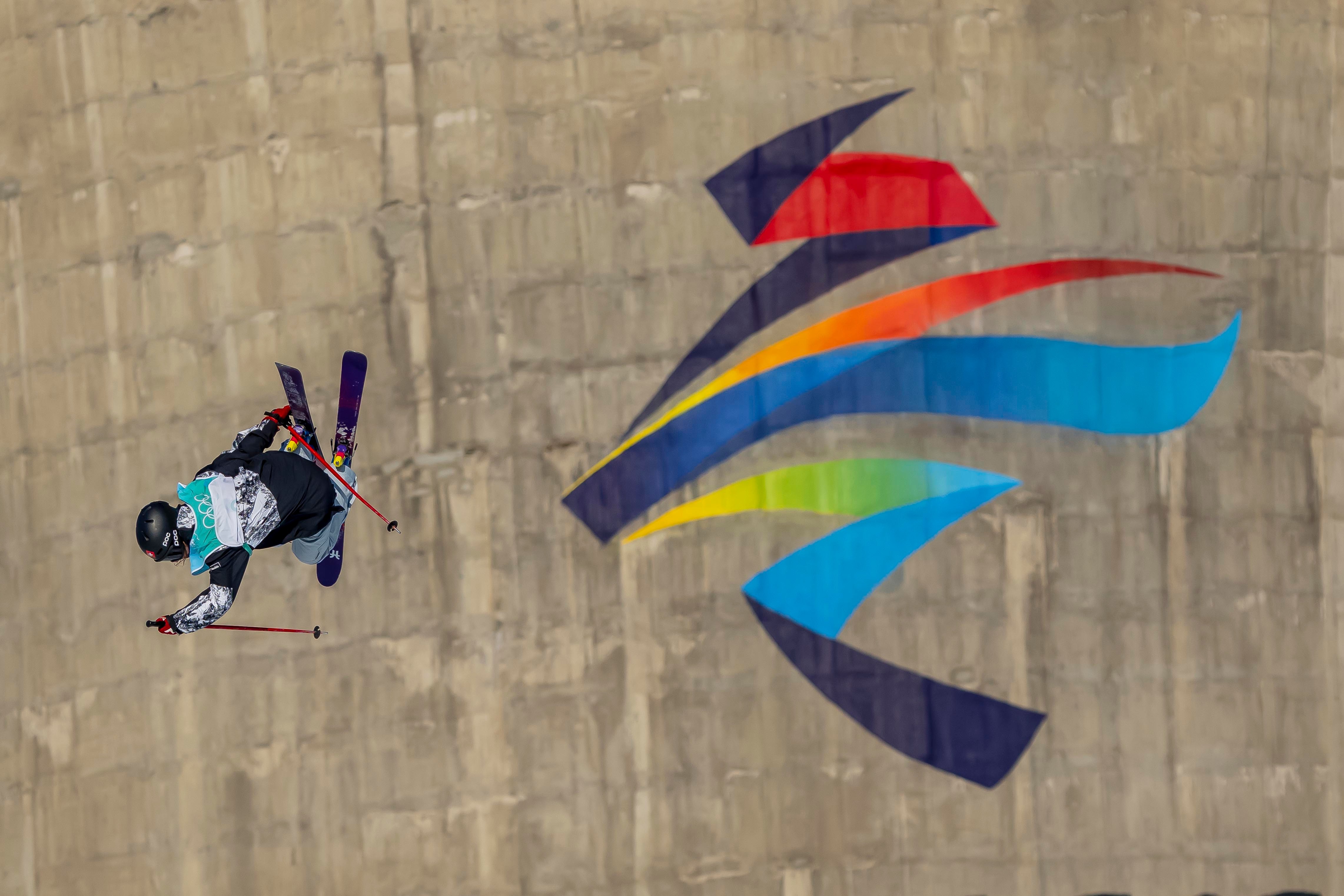 Chinese consumers are taking to ski slopes en masse and laying the foundations for a lucrative domestic winter sports industry, spurred on by the Winter Olympics underway in Beijing.
Until recently, a handful of competitive athletes practicing at rudimentary training hills dominated winter sports in China. But this is changing, and today, the face of China's skiing industry is young, inexperienced — and in need of gear.
"A trend is starting as young Chinese consumers try skiing for the first time," William Yang, general manager of Greater China for luxury sports fashion brand Bogner, said in an interview with Alizila.
Bogner, a long-time outfitter for Germany's Olympic team, opened a flagship store on Alibaba Group's business-to-consumer e-commerce platform Tmall last fall ahead of an expected rise in interest from consumers in the host nation.
The resulting boom in snow-related activities exceeded all expectations. Sales of winter sports equipment rose 300% on Tmall between Jan. 31 and Feb. 4, including a 180% jump in skiing gear alone.
And on Feb. 8, when Team China's Eileen Gu won gold in the Freeski Big Air event, Tmall sales of gear matching hers jumped 450% compared with the day before.
Winter sport-related purchases will only go up from here. By 2025, the China Tourism Academy expects snow-related sports and tourism to be generating RMB1.1 trillion ($172.9 billion) in revenue while serving more than 500 million tourists annually.
Looking to capitalize on this, Bogner has entered into a joint venture with Chinese down apparel maker Bosideng. The Munich-based ski gear label expects to have 80 stores in mainland China by 2025.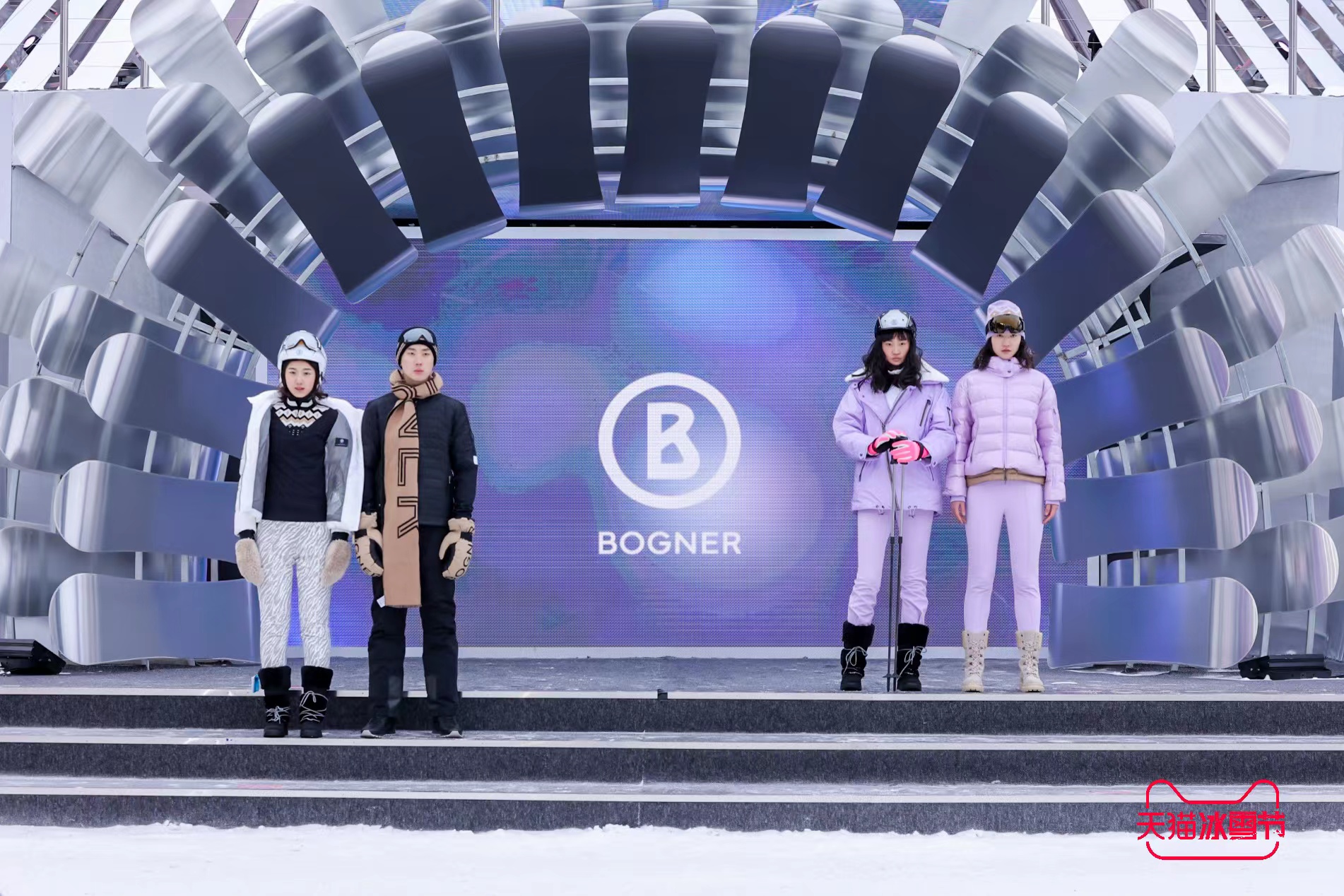 "Skiing has become a new trend for the masses," said Tmall ski industry representative Wang Xiaoyuan, as the sport's latest adherents are targeted by luxury brands the world over.
At the end of last year, France's Louis Vuitton launched its first ski series LV Ski in China. At the same time, Italian luxury brand Fendi opened a pop-up space for winter sports capsule collections in Changbai Mountain International Tourism Resort. British brand Burberry has also opened a limited-time boutique in Songhua Lake Resort.
Even digital creations are getting in the ski spirit — Alibaba's virtual influencer Dong Dong launched her career this month to promote winter sports during the Olympics.
Nation of Beginners
China's budding winter sports sector is firmly on the bunny hill, making it the biggest beginner market globally and among the most lucrative.
"For most Chinese consumers, they are the first generation of skiers unlike in Europe, where skiing is a family activity," Yang explained.
Starting a resource-intensive sport like skiing or snowboarding is a costly business.
Whether they are going once or many times, anyone trying winter sports must have appropriate clothing — thermal layers, jacket and pants — as well as a helmet, goggles, gloves and boots.
25-year old Xie Yilin discovered this when she tried snowboarding for the first time three months ago. Xie visits a nearby ski resort two to three times a week, where she has hired a coach and plans to buy a board instead of renting.
Xie expects a snowboard to set her back up to RMB5000, but feels it's worth it. "I love how it felt sliding down the slope in a whirlwind," she told Alizila.
According to a National Bureau of Statistics survey, more than 346 million people hit the slopes sometime between now and 2015, when China made its successful bid to host the Olympic Games.
An influx of beginners like Xie is good for business, but it also pushes China's existing coaching resources to their limits.
Beijing-based ski coach Ju Lei told Alizila that she has never been busier — her lesson schedule this winter is chock-a-block with novice skiers inspired by the Olympic Games.
Trained in New Zealand and Canada, Ju believes China is catching up with more mature ski nations overseas. "China is closing the gap in recent years," she said, in large part thanks to novice skiers willing to invest time and money in mastering the sport.
Beyond Skiing
China's love affair with skiing is part of a broader lifestyle revolution underway as consumers connect with nature on the slopes and beyond.
In December bookings for ice and snow-themed tours across China recorded steady weekly growth of more than 40%, according to Alibaba booking platform Fliggy. And over the Lunar New Year, winter travel bookings increased by more than 30% year-on-year.
Vacation packages combining snowy experiences with visits to hot springs are likewise gaining popularity, as Chinese consumers discover the many possibilities offered by mountainside retreats in every season.
He speaks to a growing hunger among urban consumers for refreshing experiences in the great outdoors, which jibes with the emergence of rural urbanites worldwide.
Bogner is well-placed to straddle an emerging year-round need for apparel. "We're a luxury brand with a winter sports heritage, […] but in summertime we also have our fashion product line," said Yang.
Since the pandemic, interest in domestic outdoor activities has soared. The market for hiking and camping-related goods and services will grow to hit $100 billion by 2025, according to Beijing-based consultancy Daxue.
"First they go to the mountains for skiing, but then they come back in the summertime as well," said Bogner's Yang.
Additional reporting by Ivy Yu