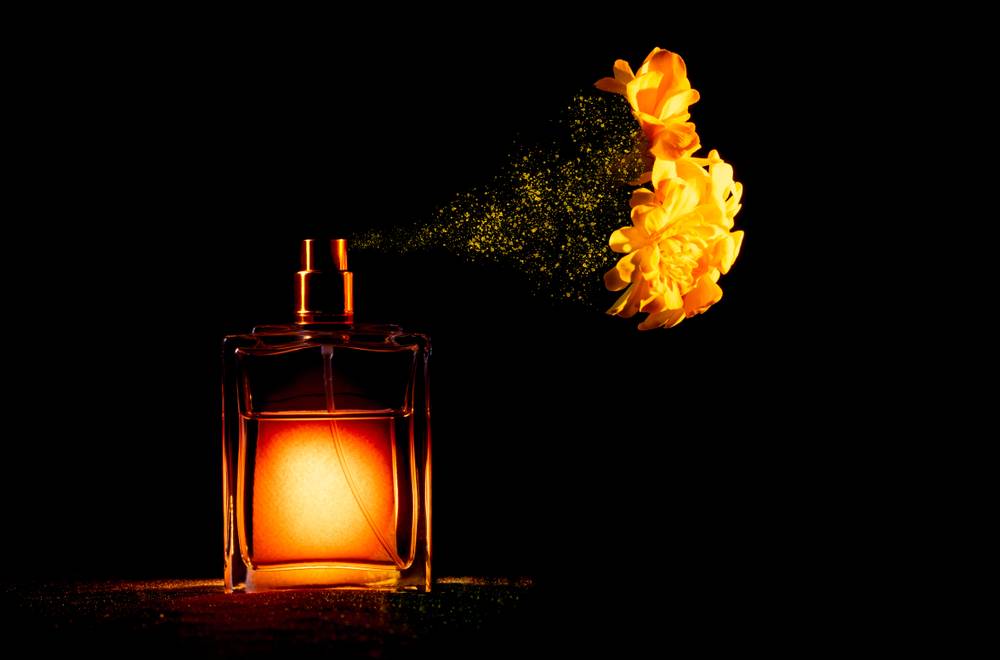 Creating aromas and incense was once exclusively a pastime of China's nobility for use in traditional medicines and ancestor veneration. In recent years, perfume has gone mainstream as the ranks of mass affluent have dabbed on fragrances.
Increasingly, Chinese consumers are using fragrance as a form of self-expression and buying niche brands, unisex fragrances or scents that speak to their cultural heritage. Perfumers are rushing to cater to more diverse demands by broadening their product ranges.
"China is evolving very fast. And there is a key preference of Chinese consumer that impacts that evolution, which is the pleasure of expressing yourself," said Camila Tomas, Spanish fashion and fragrance giant Puig's Vice President of Innovation & Technology.
Consumers' budding love affair with fragrances is fueling growth in China. Fresh data from market research provider Euromonitor International showed China's fragrance market has a 16% compound annual growth rate, on track to hit $3.1 billion by 2025.
Innovation in perfume retail is also flourishing. Perfumers are looking at new ways to market fragrances online in China, the world's largest e-commerce market. Brands are also ramping up omnichannel offerings, such as free scent samples posted to people's homes.
Alibaba Group's Tmall has identified fragrances as a high-priority growth category, particularly niche fragrances. The business-to-consumer digital marketplace is funneling increased investment into the category in terms of headcount and traffic, as well as inviting more perfume brands to join the platform to offer more choices to consumers.
"As China's fragrance market continues to grow, there is tremendous interest from Chinese consumers in finding out about new fragrances, as well as buying their favorite scents," said Tmall Fragrance Category Manager Bingxin Zhang.
Sniffing Out Opportunity
The potential in China's fragrance market is still huge, said market researchers. China's per capita fragrance consumption was still a lowly $1.5 last year, far beneath Japan at $4 a head and way below South Korea at $12 a head, signaling room for further growth.
"As fragrances become integrated into consumers' daily routines, per capita fragrance usage will rise," said Yang Hu, a health and beauty Asia market expert at Euromonitor International, told Alizila.
In the 1980s, China's national average spend per person on clothing in China was only RMB42 ($6), so buying perfume seemed "unattainable," according to Eternal, a Hong Kong-based consultancy. In the 1990s, GDP per capita climbed, and international brands such as Burberry, Dior and Chanel entered the market.
As consumers migrated online, beauty and fragrance brands followed. Between 2017 to 2019, Tom Ford Beauty, Giorgio Armani Beauty, Givenchy and Chanel launched perfume collections on Alibaba's digital marketplaces, the world's largest digital retail business in terms of gross merchandise value.
High-end perfumes have become status symbols, such as bestsellers on Tmall's platform, floral fragrances Chanel's Chance and Yves Saint Laurent's Libre.
Changes in Chinese society and retail innovation are laying the groundwork for further growth, said Swiss perfumer Givaudan and the Boston Consulting Group. According to their analysis, the penetration of luxury perfumes in the country is still just 5%, compared with 42% in Europe and 50% in the US. The consultancy predicts that gap will narrow rapidly, elevating China from the world's 10th-largest luxury perfume market in 2020 to the second-largest by 2025.
The Personal Touch
Over the past couple of years, niche perfumes have grown in popularity among Chinese consumers as tastes have become more sophisticated. Consumers are looking beyond the classics, such as Chanel's No. 5, Thierry Mugler's Angel or Calvin Klein's CK One, to perfumes that more closely represent their identities.
These brands' niche scents can range from the simple floral fragrance of Byredo's Rose of No Man's Land, which resonates with the traditional popularity of fresh florals in China, to the incense and tonka bean notes of Penhaligon's The World According to Arthur.
Other top-selling niche scents on Tmall are Maison Margiela's Lazy Sunday Morning and L'Artisan Parisian's Passage D'Enfer.
"China's Generation Z are especially interested in buying niche fragrances because they all would like to demonstrate their unique tastes, their unique personalities and lifestyles," said Tmall's Zhang.
A growing sub-category is premium unisex aromas, with the highest compound average growth rate between 2019 and 2022 among sub-categories at 25%, according to Euromonitor.
"We see that the niche brands help the taste of the Chinese scent explorer evolve very quickly, from easy scents to very mysterious, complex personal scents," said Puig's Tomas, who has worked in the perfume industry for over two decades.
Striking the Right Note
Cracking the China market is tough if a brand fails to connect with local consumers.
To be locally relevant, brands should be aware of traditional perfume elements in China, notes such as bamboo, plum flower and the smell of sweet Osmanthus. Cultural references, like the smell of white rabbit milk candy that evokes childhood memories, are also powerful touchstones, said market analysts.
International perfumes that have quickly included locally inspired notes into their repertoire include Armani's Thé Yulong, which combines black tea and green tea extracts reminiscent of a journey through China's Yulong Mountains. Bulgari's Pour Homme, with its tea note, is one of the top-selling men's fragrances on Tmall.
"Chinese consumers' olfactory preferences are really different from in Western markets. Blockbusters in China sometimes are unknown in the West," said Tmall's Zhang.
Chinese brands are on the rise as they quickly understand cultural reference points. Although latecomers to the market, they are gathering momentum. Documents, founded in 2021, and To Summer, started in 2018, are two local success stories.
"Newly founded Chinese niche brands have also added to the diversity of the market, which have combined their brand stories with Chinese traditional heritage and are very popular among young consumers as "China scent"," said Euromonitor's Hu.
The world's largest cosmetics company L'Oréal bought a minority stake in Chinese fragrance brand Documents last year to get closer to the market.
For those looking for more organic growth, Alibaba's product development arm Tmall Innovation Center has teamed up with the world's largest fragrance producers, including Givaudan, Firmenich, Symrise and International Flavors & Fragrances, to track changing consumer preferences. A recent insight from the partnership showed ingredients like seaweed, agarwood and petitgrain are gaining popularity, while lime and water lily have plateaued.
Brand Lessons
Chinese consumers' mass voyage of discovery in the fragrance market creates challenges and opportunities for brands.
Wider selections are gradually hitting the shelves. So far, just four international cosmetics groups, namely Spain's Puig, France's L'Oreal, Japan's Shiseido and the U.S.' Estée Lauder, have introduced nine perfume brands to the Chinese market over the past three years, according to the consultancy Eternal.
"This requires the brands to tap into more innovations in terms of product form and fragrance," said Euromonitor's Hu, who advised brands to consider related opportunities beyond fine fragrances, such as air care and hair mists.
Perfumers cannot share aromas on social media, and consumers struggle to distinguish between the dizzying array of products online.
Enter Puig, which uses images to represent scents online. Puig's pilot in China late last year showed that simply displaying a visual depiction of an aroma boosted gross merchandise volume by almost 5% consistently.
"We visualize scents; therefore the person at home can see how a perfume smells, can imagine it, decode it, and compare with others, making that process of discovery much easier," Puig's Tomas.
For more on the perfumes market in China, click here