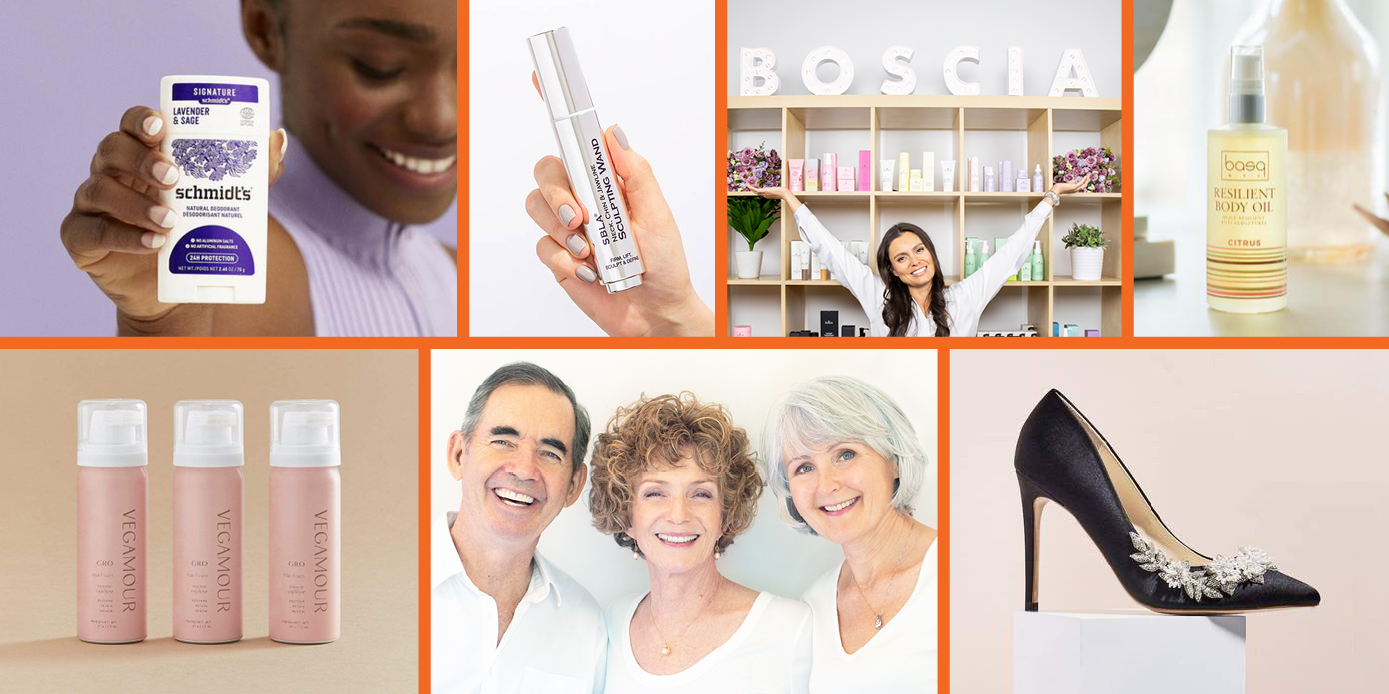 As Alibaba Group's 2021 11.11 Shopping Festival kicks into high gear brands large and small are joining in the action.
While 11.11 has always been the most important event for brands to reach consumers in China, this year's festival stands out because of the breadth of brands that are taking part as a way to find growth in the aftermath of the coronavirus pandemic.
This year, 18 brands from the U.S., UK and Ireland were selected as winners of the "Go Global 11.11 Pitch Fest," a program designed to help small and medium-sized businesses leverage the opportunity of 11.11 to grow their brand awareness and sell products to Chinese consumers.
The program has fast-tracked these small, emerging brands to launch on Alibaba's Tmall Global marketplace, just in time for the first day of sales for this year's 11.11. U.S.-based winners include Basq NYC, Bella Belle, Boscia, Honey Girl Organics, SBLA, Schmidt's and Vegamour. In the UK and Ireland winners were: Beyond NRG, Solv, Brew Tea Company, Tetley Tea, Eden Mill, Lo Dough, YourZooki, Vitl, HotTea Mama, Zita West and MotherlyLove.
Growing Globally
11.11 Go Global Pitch Fest 2021 was launched in June to find emerging and exciting brands relevant to the Chinese consumer and to maximize their export potential.
It was designed to highlight the export opportunity in China and provide brands with the necessary information, resources and networks to make it a reality.
In the first five months of 2021, China imported RMB 6.7 trillion worth of goods, demonstrating strong demand for international goods. Chinese consumers are keen to discover new brands that reflect a growing trend for niche brands that reflect individual styles and personalities.
Fast-track to Launch
The selected brands have launched in China via the Tmall Overseas Fulfilment program, which offers brands greater inventory flexibility and reduces operational and logistical hurdles.
The Tmall Global team also provides Pitch Fest winners with marketing advice, tools, and resources, including a dedicated livestream session ahead of 11.11 to help brands promote their products during the shopping festival and grow their businesses in China long term. Watch here to learn more how this year's Pitch Fest brands are gearing up for 11.11.
"Chinese consumers are eager to try high-quality products from U.S. brands and the Pitch Fest is designed to help American small and medium-sized businesses find growth in China," said Tony Shan, Head of Tmall Global for the Americas.
"Using the 11.11 festival as a launchpad, the Pitch Fest winners will be able to tap into this incredible opportunity to grow their brand awareness and sales in China."
For the full list of Pitch Fest brands, please see below:
The U.S.
Basq NYC – a maternity skincare brand that connects young Chinese mothers with safe, effective ingredients for themselves and their babies.
Bella Belle – two high school best friends that created handmade bridal and special occasion shoes that are both comfortable and beautiful.
Boscia – clean skincare brand that manufactures cruelty-free, vegan cleaners, masks, moisturizers, serums and other non-toxic beauty products.
Honey Girl Organics – clean, cruelty-free skincare brand based in Hawaii.
SBLA – a technology-driven anti-aging solution for the neck, chin, jawline and decolletage, and inventor of anti-aging formulas.
Schmidt's – vegan and cruelty-free brand that produces natural deodorant, set up originally from experimenting with recipes in the kitchen.
Vegamour – a 'hair wellness' brand that destigmatizes hair loss.
UK & Ireland
Beyond NRG – a sugar-free, natural nootropic energy drink business that uses natural, caffeine-free supplements to support enhanced focus and use of cognitive functions in everyday activities such as gaming.
Brew Tea Company – founded in 2012, Brew Tea Co was set up by husband and wife Phil & Aideen Kirby, who felt that tea drinkers deserved as much thought and attention as wine slurpers and coffee sippers and set about creating a brand that celebrated tea.
Solv – an eco-consciousness premium skincare brand.
Tetley Tea – set up by the Tetley brothers in 1837, Tetley Tea is now a popular British tea brand that offers a variety of flavours and styles.
Eden Mill – Scotland's first single site brewery and distillery which produces a range of craft gin, whisky and beer products.
Lo Dough – an innovative, low calorie and gluten free bread alternative that allows consumers to still enjoy pizzas and sandwiches while trying to reduce their calorie intake.
YourZooki – a nutrients and supplements range that is listed by UK high street retailers such as Holland & Barret and Boots.
Vitl – a data-led, tailored nutrition and supplements brand designed to complement a healthy lifestyle.
HotTea Mama – producer of a range of bespoke fine teas that support women's health and wellness at different stages of their reproductive life cycle.
Zita West – the fertility consultation service that produces a range of vitamin and mineral supplements to support male and female fertility.
MotherlyLove – a natural skincare brand designed for pregnant women across each stage of the pregnancy, during the childbirth period and postnatally. 
*Editor's note: This article has been updated to include brands from UK and Ireland on November 11, 2021