As China reopens, brands and retailers worldwide are looking to engage with consumers in the world's second-largest economy.
Many are working on marketing campaigns with Alibaba Group to identify fast-evolving customer needs and communicate with over 1 billion Chinese digital consumers.
"We've seen more purpose-driven and lifestyle-driven marketing campaigns in the past year," said Chris Tung, Alibaba's Chief Marketing Officer, who is the founder and one of the judges in Alibaba's annual marketing competition.
Alibaba invited marketing teams from across its own business units to submit their best work from the past 12 months. Drawing from over 100 marketing campaigns, Alibaba's on-demand platform Ele.me and its cross-border e-commerce marketplace Tmall Global won prizes.
We scoured the competition entries and distilled five winning strategies for overseas brands that want to enter China.
#5: Reach Your Target Audience
To resonate with potential customers, marketers must first identify their target audience from an array of niche consumer segments.
Alibaba's bargain marketplace Taobao Deals launched a marketing campaign to attract shoppers responsible for buying groceries and managing household tasks. Squeezed by increasing living expenses, many of them are trying to find bargain deals.
Taobao Deals produced a documentary-style video about the toll of household expenses on family checkbooks in China. It launched a retail campaign to provide up to RMB100 ($14.6) million in subsidies to consumers buying products from the platform.
It isn't always straightforward. Sometimes your target audience, like senior consumers with a lower internet penetration rate, can be hard to reach.
To cross that digital divide, Alibaba's B2C marketplace Tmall invited Generation Z family members to take family photos with silver-haired relatives who like to shop.
#4: Make the Campaign Interactive
With the proliferation of social media, customers can become brand ambassadors and co-creators to boost engagement.
Alibaba's on-demand delivery platform Ele.me launched an interactive marketing campaign in June last year, encouraging consumers to enter a quiz to earn free food and drinks from merchants.
The game changer was when hundreds of thousands of Ele.me users started to share screenshots of their free food and drinks on social media. The campaign went viral in early August when residents from hundreds of cities got involved.
Within six months, 100 million people joined the game, and thousands of merchants leveraged the campaign to promote their businesses and build brand awareness.
"It created a great interactive promotion scheme that could be replicated in future marketing campaigns," said Tung.
#3: Marketing with Compassion
Empathy resonates best when it comes to marketing during a crisis.
In collaboration with nine consumer brands, Tmall launched its "Thank you, my neighbor" campaign to document how Shanghainese people banded together during the quarantine of the city last year. Residents sent gift packets to their neighbors in gratitude for their help throughout the lockdown.
Elsewhere, Alibaba's navigation platform Amap highlighted the power of travel in uniting friends and family during China's Spring Festival travel rush this year.
Amap also used the opportunity to share holiday travel tips and audio-visual navigation guides, showing how the app makes it safer and easier for long-distance travelers in China.
#2: Make B2B Campaigns Tangible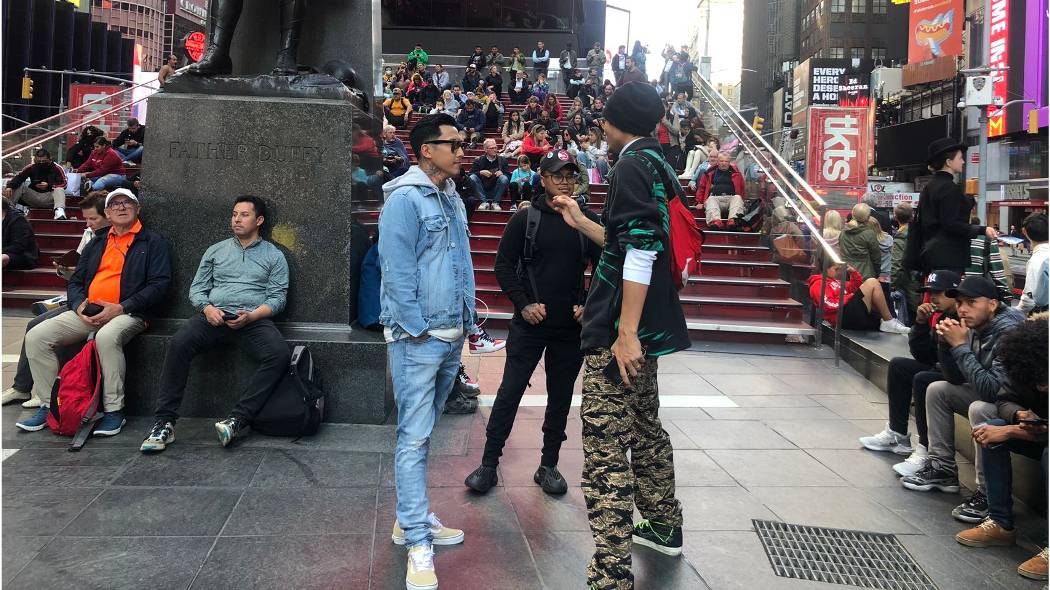 Traditionally, business-to-business marketing targets the individuals that make purchase decisions. But increasingly, B2B companies are first targeting consumers to build brand recognition before generating demand for their products.
Alibaba's cloud computing arm Alibaba Cloud is making highly technical concepts more accessible by giving young Chinese directors access to cloud computing technology for movie production. It sponsored ten budding directors to use its palm-sized Wuying cloud computer to render films on the cloud and will unveil the results at an upcoming international film festival.
There's more to come. Alibaba's B2B marketplace Alibaba.com invited five Key Opinion Leaders (KOLs) to sell products from its platform at landmarks in New York.
"We want the buyers to know that consumers are still willing to purchase," Xin Shige, a project manager at Alibaba.com, said during the competition.
By showing that consumers are willing to pay much higher prices than expected, it reassured merchants who source products on its platform.
"The goal of communicating to consumers is to influence buyers' behavior," said Xin.
#1: Leverage Platform Power
For the ultimate leg up, brands can lean on a partner's ability to reach their customers.
Tmall Global's marketing campaign during last year's 6.18 Mid-Year Shopping Festival and 11.11 Global Shopping Festival promoted new products from international brands designed for the Chinese market.
The China-exclusive products ranged from a Ruyi necklace from Austrian jeweler Swarovski to a piggy bank-styled gift box from Swiss chocolatier Lindt.
Leveraging marketing support from the platform, the products reached a combined gross merchandise value (GMV) of over RMB400 million on Tmall Global, according to the platform.
As part of the campaign, Australian supplement brand Swisse rolled out mini calcium supplement tablets that are easier to swallow. The new product launch drove its 11.11 GMV up by around 23% year-over-year.
For more stories on marketing in China, go to our retail & e-commerce page here