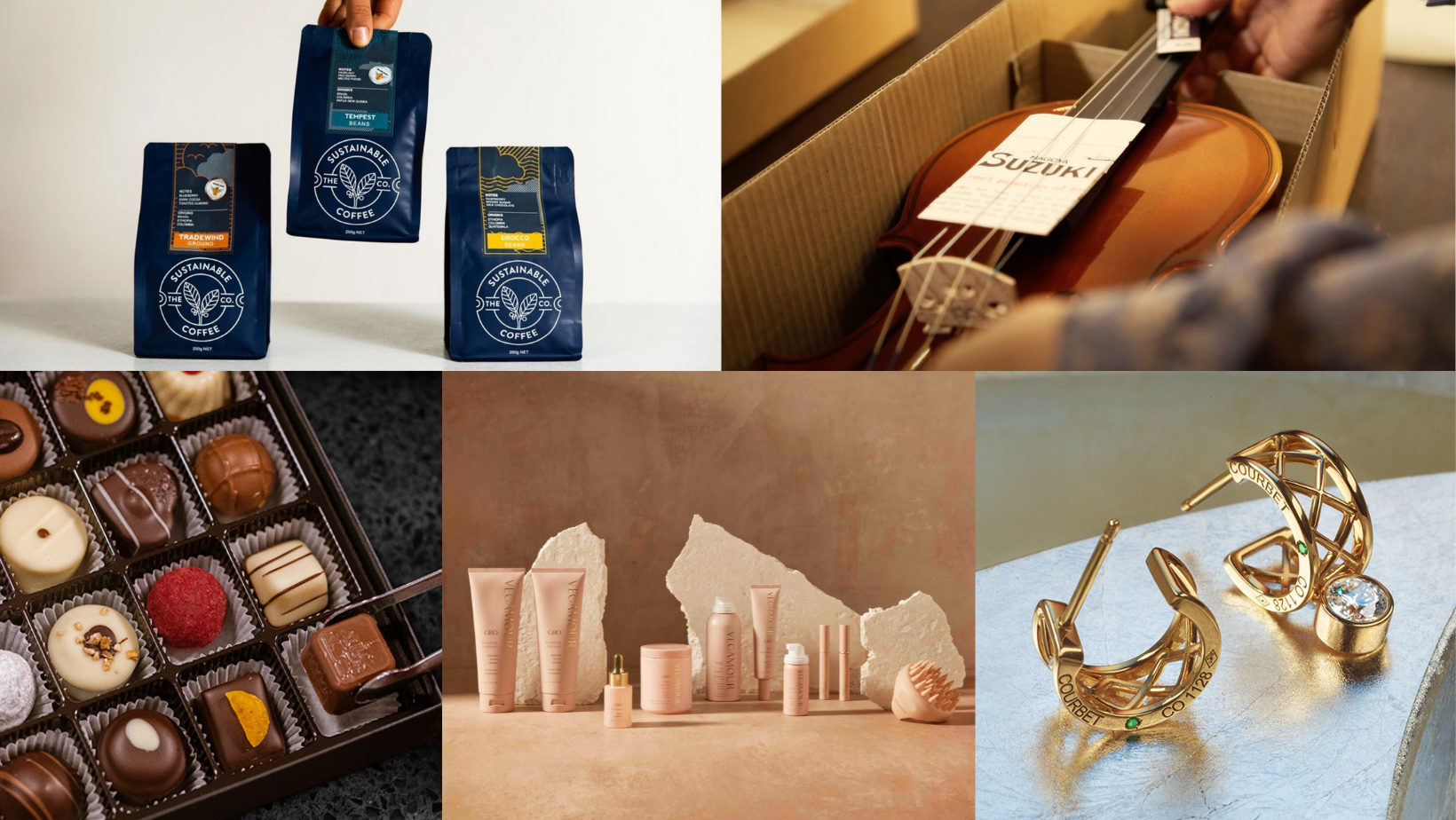 Famed hero Hercules had it easy. Sure, he had to face a nine-headed monster but supply chain snarls and counterfeiting? He wouldn't stand a chance.
Fast-forwarding from Ancient Rome to the present day, we all know that selling to China's 1.4 billion consumers is an epic undertaking.
Alizila spoke with small and medium-sized enterprises on Alibaba Group's cross-border marketplace Tmall Global to identify the top five challenges they faced and learn how to overcome them.
The brands we interviewed ranged in sector, size and age, but were united in their ambition to grow in China, the world's second-largest economy.
Many brands take the opportunity created by Alibaba's annual 11.11 Global Shopping Festival, the largest event of its kind globally, to enter the market, making our timing impeccable.
Their challenges on this quest included overcoming supply-chain logjams and staying true to sustainable business practices. We also talked to companies looking to sell luxury items over the internet and those worried about dealing directly with consumers. A common concern was the cost of entering a new market.
Read on to discover what we learned
No. 5: CRACKING A COMPLEX MARKET
Expanding into any foreign market is difficult, but the challenge is greater for smaller brands grappling with an unfamiliar language, stretched supply chains and potentially a hefty bill.
In this endeavor, patience, research and partnerships are key, Dan Hodgdon, founder of digitally native haircare brand Vegamour told Alizila.
"Thus far, we've spent nearly 18 months trying to earn consumers' trust and gain a better understanding of this vital market. Although we're greatly encouraged by our early successes,  I think we still have a lot to learn before we are ready to go full blast," the CEO explained. Vegamour will be participating in 11.11 this year.
Founded in 2016, the haircare line soft-launched this past June into China via Alibaba's Tmall Overseas Fulfillment program, which provides overseas warehouses for direct fulfillment to Chinese customers. The brand is preparing to launch a Tmall Global flagship store early next year.
"The platform has made it really an almost one-stop-shop and they help you find people that can help facilitate and expedite things," Hodgdon said.
After researching local e-commerce trends, Vegamour decided to make its Chinese debut with a series of promotional partnerships with Key Opinion Leaders (KOLs) introducing the Vegamour line to their millions of followers.
"What I really love in China is that the KOLs and KOCs are so passionate about really understanding the science of how things work," said Hodgdon.
To overcome language barriers and smooth the brand's launch on Tmall Global, Vegamour has also been working with a local third party.
"If you want to see if your brand has legs and potential, the most efficient way to do it with the broadest reach and lowest cost of entry would be Tmall [Global]," the Vegamour founder concluded.
No. 4: SELLING LUXURY ONLINE
Selling luxury goods over the internet requires a higher degree of trust and security, even more so as a niche brand pioneering such high-value items as diamonds.
But luxury sustainable diamond jewelry brand Courbet is not shying away from the challenge.
Founded by CEO Manuel Mallen and creative director Marie-Ann Wachtmeister in Paris in 2018, Courbet — named after activist and painter Gustav Courbet — is determined to inspire and dazzle shoppers on their newly launched Tmall store.
Virtual clients receive an intimate experience to rival an in-person visit to the brand's showroom at the grandiose Place Vendôme in Paris. "We propose video chats and video meetings so that the client can have a very nice experience talking to our salespeople who will show them the pieces," Wachtmeister said.
On Courbet's website, the many showroom photos and a plethora of information also convey confidence and a personal touch to online shoppers who may be hearing about man-made diamonds for the very first time.
The diamond brand will take this to the next level as they launch in China.
Tmall Global stores are equipped with 3D image rendering and a range of high-tech features to connect sellers with prospective customers, who can use the platform to ask questions and experiment with different designs before settling on one.
"You have to build your brand to build confidence," said Wachtmeister. "As soon as somebody sees your brand in an official context, they trust you more than if they've never heard about you."
Diamonds, both mined and lab-grown, are made up of crystallized carbon structures indistinguishable from one another except in their place of origin and environmental cost to produce. By explaining the science behind their stones and branding themselves as a lux jewelry brand no different from de Beers or Tiffany's, Courbet is reassuring customers of its quality.
The brand faced skeptics before when they entered the French market three years ago. "People were asking, 'how are you going to do it, the French are really a conservative market, they are the last ones who will accept lab-grown diamonds," Wachtmeister recalled.
But Courbet ultimately proved doubters wrong, building a following among environmentally conscious and fashion-savvy shoppers alike.
No. 3: LOCALIZING
For brands entering a new market, the process of localization — whereby they tailor products and services to the needs of local customers — is more than a nice-to-have.
So how can a business adapt products to a foreign consumer base without ever visiting the country? Finding a direct path to customers is key, as the case of instrument manufacture Suzuki Violin Co. shows.
The 134-year old Japanese brand entered China's market in June using a business-to-consumer (B2C) sales model that allows Suzuki to bypass wholesalers and keep its relationship with Chinese customers fit as a fiddle.
B2C helps companies receive more feedback, learn more about customers' needs and cut middlemen costs, ultimately making them able to provide better and potentially more popular products.
More companies are following in Suzuki's footsteps and the cross-border B2C e-commerce market is expected to reach $4.8 trillion by 2026, according to research group Facts and Factors' report published earlier this year.
The violin maker is gathering heaps of feedback and inquiries from individual customers in China, Suzuki Vice President Onoda Yuma told Alizila through a translator — information it would have been beyond reach using third party distributors.
With the help of Tmall Global, China is the only country Suzuki sells directly to customers. In other overseas markets from Africa to North America, the instrument manufacturer sells products wholesale to consumer-facing trading companies, Onoda explained.
Suzuki plumbed for Tmall Global on advice from Hashitani Ryoji, CEO of Nasebanaru Co., Ltd. Suzuki is responding to the specific requirements of Chinese consumers based on the feedback it has received said Hashitani, speaking through a translator.
No. 2: RE-ROUTING SUPPLY CHAINS
Supply-chain disruption is a global challenge right now — and creating additional speed bumps for SMEs on the road to this year's 11.11 festival.
German chocolate maker Lauenstein Confiserie is one of 290,000 merchants taking part in this year's shopping extravaganza and has had to overcome lengthy raw material delivery delays.
"It started with the shutdown," Maximilian Kaub, executive partner at Lauenstein, told Alizila from the chocolatier's Bavarian headquarters. "The markets were totally closed, we couldn't get any goods through customs and that took quite a lot of time to pick up again."
After that, the small brand found itself neck-deep in logistical backlogs causing massive shortages of raw ingredients and packaging materials.
"It's causing us a lot of problems because China's KOLs have a very short lead time," he said. The influencers, who share new products with their millions of followers, need a large volume of goods on hand before starting promotions because the items sell so quickly.
"They would say, 'we need 10,000 chocolate bars within the week,' and that wasn't possible in the pandemic because we couldn't get the foils for the chocolates, we couldn't get the nuts," Kaub explained, as it takes roughly a week for Lauenstein chocolates to be made, shipped and delivered to customers in China using Alibaba's Cainiao Network global shipping infrastructure.
Challenging times require innovative solutions.
Staying flexible and pivoting quickly, the chocolate maker decided to go all-in on the Chinese market and rerouted swathes of its Europe-bound supply to China. Demand in Europe fell drastically during the pandemic, and while the popularity of gift chocolate also declined in China, the country's quick return to normal brought demand back up.
At this point, air freight was picking up again, which combined with Tmall Global's bonded warehouse network, gave Lauenstein the momentum to follow through and ultimately emerge relatively unscathed from the pandemic — as its numbers show.
When Lauenstein entered China in 2018, it exported just under a third of its chocolate to the Middle Kingdom. Now, Lauenstein exports more to Asia than it does to the rest of Europe, despite the region's notably smaller chocolate consumption per capita.
No. 1: GROWING SUSTAINABLY
Brands selling in China are often headquartered thousands of kilometers — and countless tons of carbon emissions — away from Chinese shoppers.
Melbourne-based coffee roaster The Sustainable Coffee Company grappled with keeping true to its name while setting its sights on China's burgeoning consumer market.
"Our company has been carbon positive for 14 years now," company co-founder and director Chris McKiernan shared in an interview with Alizila, meaning carbon emissions generated by producing and delivering its products more than made up for with offsets like biodegradable or recyclable packaging, rooftop gardens and sustainable energy.
The first hurdle for McKiernan is calculating the carbon emissions generated by sending coffee to China, from the moment bags leave their Melbourne roasting facilities to arriving in Shenzhen and the journey by truck to the Tmall warehouses.
Since The Sustainable Coffee Company only launched in China in September, his team is still collecting data that will give an average emissions number to determine by how much the brand will need to increase its carbon offsets.
To be sure, its work in progress. One of The Sustainable Coffee Company's most defining features is their use of entirely compostable bags, which sets them apart from most roasters worldwide. They have had to temporarily use some non-compostable materials for packaging their China-bound coffee, but McKiernan said by February 2022, the firm will be out of the foil bags completely and only doing compostable bags in China.
For long-term sustainability, the company is also educating Chinese consumers about the benefits of sustainable coffee and the extra steps taken by the brand, which justifies the higher price.
Their best-selling blend costs around RMB260 (US$40.6), compared with most coffee brands on the platform sitting around RMB140 per bag. "We are a lot more expensive than most," McKiernan acknowledged, but you get what you pay for — "our coffee on Tmall [has] the same sustainability credentials […and] are all offset."
Tmall has facilitated important conversations between the coffee roaster and Chinese customers, he added: "We are really honing into that sustainability message a bit more with China and Alibaba has been critical to that."