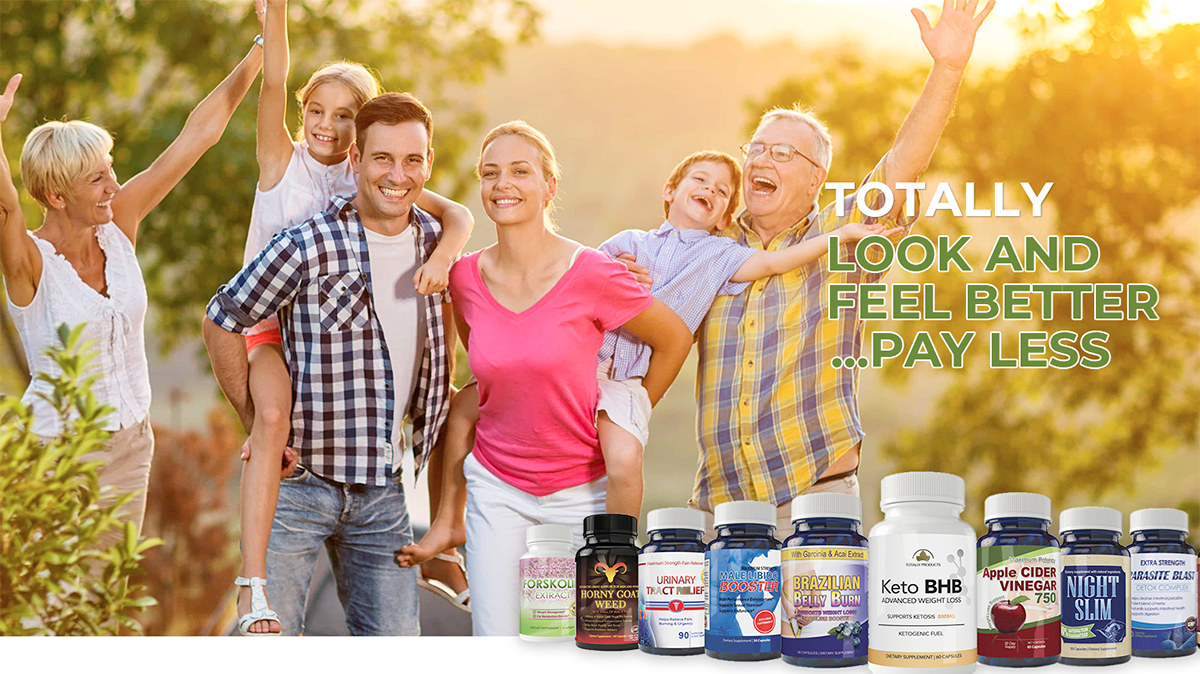 Florida-based vitamin and supplement company Totally Products started with a single weight-loss supplement in 2009 and now boasts a catalog with over 200 products.
The company's founder, Daniel Rosenfield, dove into bulk B2B sales on Alibaba.com in 2015 when he saw a growing overseas demand for U.S.-made health supplements. International sales currently make up 30%-35% of his total annual revenue and helped sustain his company during the coronavirus.
Alizila spoke with Rosenfield on how B2B sales can be an important way for American small businesses to expand globally, and how companies can plan for the future amid the ongoing health crisis.
This interview has been edited for length and clarity.
Why did you decide to start Totally Products?
For many years, I was working in the financial industry, and when the 2008 financial crisis hit, things got pretty rough. At that point, I decided to enter the supplement niche. It was a perfect time for me to make the transition because it aligned with my interests of feeling and looking better. In 2009, I created a single weight-loss product, and over time it evolved into more than 200 products. This development stemmed from the demands of my customers. Now, I'm a private-label distributor, manufacturer and seller.
How did you hear about Alibaba.com and why did you decide to join the platform?
In 2015, I wanted to expand internationally. My goal for joining Alibaba.com was really to boost my international brand. I was able to do this slowly and surely over time on the platform – it was like planting a seed in the beginning. I think Alibaba.com is a really attractive place for U.S. sellers for a number of reasons. Not only does it increase your revenue stream, joining the platform can also increase your brand exposure and organic SEO. I run my own website in addition to a mini-site storefront on Alibaba.com, which helps drive most of my traffic and serves as an additional channel of exposure to engage with online customers.
WATCH: Totally Products goes international
Why do you think it's important for small and medium-sized businesses to consider international opportunities?
What prompted my interest to go global was, from 2015, I felt like I hit a dead end in terms of my revenue ceiling here in the United States. I asked myself what else I could do. Because remember the U.S. economy, however big, only accounts for a portion of the world economy. Before Alibaba.com, I was doing 99% of my business in the U.S. Now, thanks to my online storefront on Alibaba.com, 30%-35% of my business is global.
How has your business changed after joining Alibaba.com?
The demand was so high that I had to create my own catalog because of Alibaba. In the digital age, every channel is connected, so once you're making money on Alibaba.com, people will see how successful you are and will want to do business with you, even outside of Alibaba.com. It really is a circle of success.
Additionally, the business and traffic I've gained from Alibaba.com has definitely increased my employees. It literally takes one full-time employee just to manage all the inquiries we get from the platform. This helps the community I'm in since I'm hiring people locally.
How was your business impacted by the coronavirus?
Covid-19 paralyzed the country, but the demand for health and wellness products internationally didn't skip a beat. The U.S. is usually three to six months ahead of everybody in terms of ripples in the economy. Fortunately, I was caught in between the ripple effects. The company was able to continue generating a steady revenue because we have a strong foundation that we built over the years on Alibaba.com. When the coronavirus hit, we had roughly 600-700 listings on the site. In fact, the rapid increase in business over the last few months during the Covid-19 crisis shocked me. It's like when you're on a lake and fishing with thousands of fishing rods – chances are, you're going to catch a fish with one of these rods.
What's the future like for Totally Products?
I'm making a very good living and the business is giving me a lot of freedom to do what I want financially. The vision is to grow Totally Products into a multimillion-dollar company. We're currently planning on opening up another warehouse in Fort Lauderdale next year. I definitely see us doubling our revenue as well as the number of employees by the end of next year.
What's your advice for other U.S. sellers?
I encourage any and all U.S. businesses to jump onboard Alibaba.com. It's really a no-brainer. And you have to make the magic happen. You have to do things that put you in a position to succeed on the platform. For example, invest energy and time putting up listings and maintaining an active online storefront.
Sign up for our newsletter to receive the latest Alibaba updates in your inbox every week.