Alibaba Group is launching innovative green technologies across its campuses.
The Hangzhou-based company has been ramping up efforts since 2020, ensuring all new buildings meet the LEED (Leadership in Energy and Environmental Design) Gold Standard, the second-highest certification level awarded by the U.S. Green Building Council.
"To influence more people, we can always start with ourselves. We can take actions at our campus and among our colleagues to drive for greater change," Felix Liu, President of General Services Administration at Alibaba, told Alizila in an interview.
Alibaba has committed to becoming carbon neutral by 2030, and the company has vowed to slash 1.5 gigatons of carbon emissions throughout its ecosystem by 2035.
Green practices are happening inside and outside. An AI-based program reduces air conditioning and heating needs in offices, while street lights on Alibaba's main campus now operate using solar power, according to Liu.
Below is a transcript of the interview edited for clarity and brevity
Transcript
Felix Liu: ESG creates values beyond businesses. It builds a roadmap for addressing a wide range of global problems and sets the basis for Alibaba to last for 102 years.
To influence more people, we can always start with ourselves. We can take action at our campus and among our colleagues, to drive for greater change.
We began implementing various green and low-carbon technologies on our campuses in 2020 while providing employees with a comfortable, pleasant, and dynamic working environment.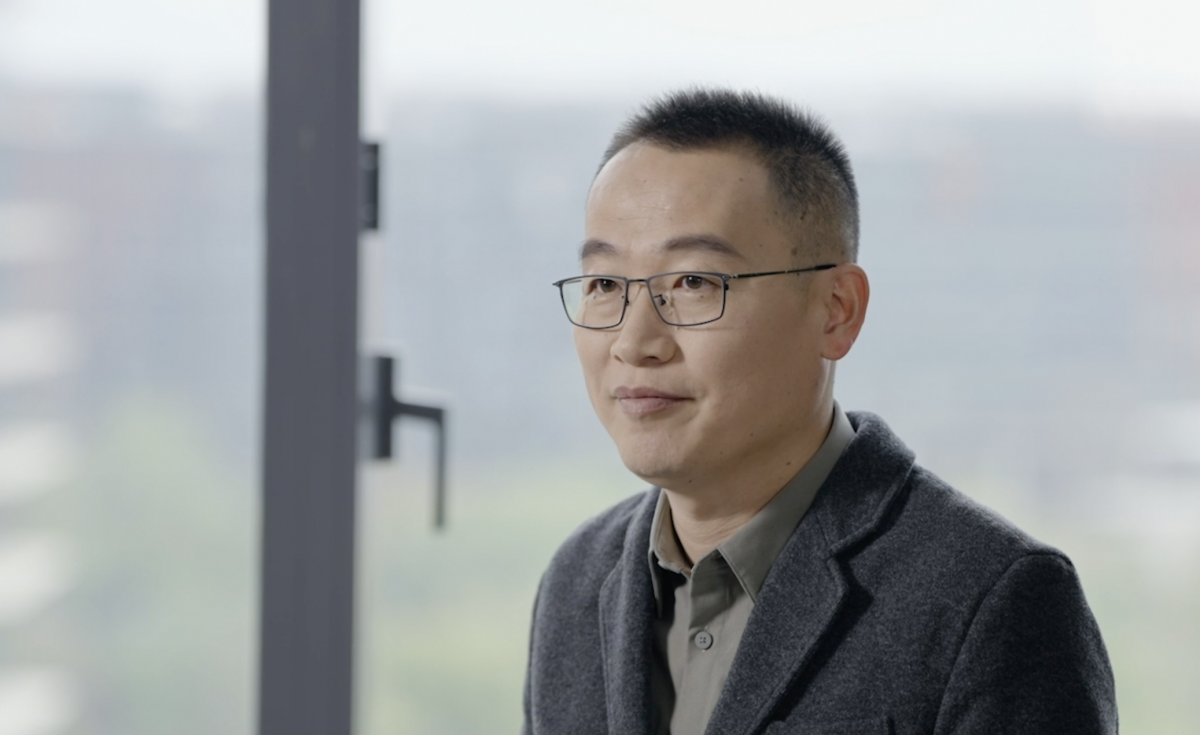 Hangzhou Xixi Campus is the global headquarters of Alibaba Group. It is expanding with our company. Many green practices start here before they were introduced to our campuses across China.
We are also actively looking for clean energy alternatives in electricity consumption. 100% of our campus street lights are solar-powered.
On ecological diversity, we make every effort to protect the wetland environment. Xixi Campus Park A retains the original ecological environment, including the willows, bamboo, and persimmons.
We've built trails along the wetland and constructed semi-open office spaces and meeting areas along the wetland to connect our employees and nature.
All future new constructions by Alibaba will meet the LEED Gold standard and the China green building standard.
Alibaba launched a number of initiatives and mechanisms to encourage every Alibaba employee to participate in a low-carbon lifestyle.
For example, we launched "Youxin," a platform to guide and motivate employees to participate in low-carbon actions.
Every Alibaba employee can earn points by taking low-carbon emission actions on the platform. The points can be redeemed for green-themed souvenirs or other employee benefits.
As new technologies emerge, Alibaba has been keeping tabs on emerging technologies. While we reduce carbon emissions in our own office parks and constructions, we are also considering additional investment in green energy.
Discover more sustainability stories here