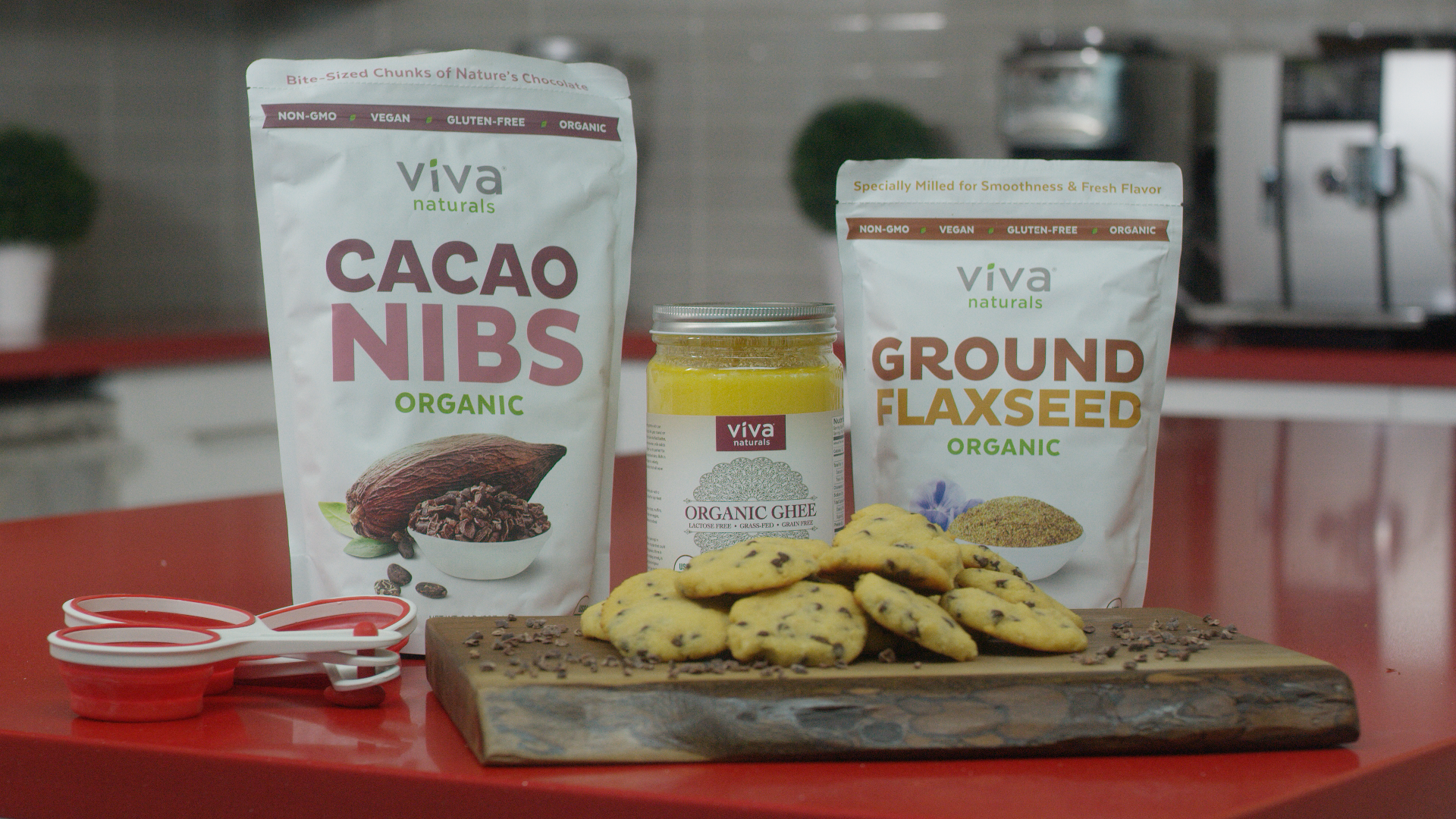 Wellness is all the rage these days, but often, it can seem a little out of reach cost-wise. Seeing that as an opportunity, Canadian entrepreneur Husayn Remtulla launched healthy-lifestyle brand Viva Naturals in 2011.
"Typically the best products are in doctors' offices and at a premium price," the president and CEO says. "But we wanted to make health products accessible to all."
Watch: Viva Naturals brings healthy products from farm to pantry to China (video)
Remtulla chose a direct-to-consumer model to help keep the price down, and began selling online to consumers in the U.S. Now, the 50-person company has set its sights on new markets, and it's using Tmall Global, Alibaba's dedicated cross-border e-commerce site, as a gateway to China.
While affordable prices will certainly draw in Chinese consumers, Remtulla says another key aspect of the company's mission is an attractive selling point as well: to deliver high-quality, all-natural products. For example, none of its cosmetics use chemicals, and the company sources only pure, premium ingredients from the best areas worldwide for its foods and supplements.
"We feel that the natural way is the better way," he says.
But will the coconut oil, chia seeds and quinoa that have proved so popular in the U.S. find an audience in China? Remtulla is betting they will.
"We believe the opportunity for us here in China is just as big as in the U.S., so we're starting to put significant efforts into growing here," he says.
The following is an interview with Remtulla during his visit to Alibaba's Hangzhou headquarters in July. It has been edited for clarity and length.
There's a strong emphasis on product quality and you're very selective about the ingredients that go into them. Could you talk about that?
We develop our products ourselves. We look at ingredients and ask, "What's the best growing region in the world for these ingredients? And then we use farmers from those regions. That means, for cacao powder, we source from Peru because the beans are much better. For our royal quinoa, we source from Bolivia, and so on.
Not to mention, the processing of these ingredients and the making of our products are done at higher-rated facilities, those that meet an extremely high regulatory standard. So we control the product from beginning to end, from farm to pantry.
Interestingly, you were a Canadian brand mainly selling into the U.S. So why the new focus on China?
We were looking to expand. And when we were at the Tmall Global event in New York, and through word of mouth, we heard that Chinese people are looking for high-quality health products; especially Western health products because Chinese consumers can be skeptical of domestic goods because of food scandals that happened in the not-too-distant past. Then we met [Alibaba Group President] Michael Evans at the event—a fellow Canadian—and he was telling us about the opportunity in China and with Tmall Global.
So you're on the platform now. What tools have you used to get the Viva Naturals name out there?
We really want to build up our brand awareness here. And luckily everything you need to do is provided by Alibaba. There's Juhuasuan for flash sales, paid ads through Alimama. We had 1,200 people read an article we wrote about coconut oil for Taobao Headlines, the site's newsfeed, in just a few days. On Taobao, Key Opinion Leaders are really big right now too. That's a tool we definitely plan to put to use. Plus, there's the data. Alibaba lets you track and measure your performance so you can optimize what you spend on marketing the store and make sure you get a return.
There's also the Taobao Trial Center, where twice a month they hold sample events so that consumers can try new products for free and brands in turn get to attract new customers, which is great. Those customers leave reviews and testimonials in the flagship store customer-feedback section, which we can then use for future marketing.
I'm just amazed at how integrated everything is. You can grow your business just within Alibaba's platform. We've only relied on Tmall's existing tools so far, and sales for Viva Naturals have been doubling each month since our launch in April.
You chose to use a Tmall Partner to navigate your entry into China. How has that been?

Alibaba has a list of certified Tmall Partners, and we had face-to-face meetings with literally all of the top-rated ones. But we ended up going with the one we chose because they really believed in what we were about. Getting people to buy into that mission, it just took a while to find the right agency. They've made it really easy for us, though, because they already have experience selling on Tmall. The commission is well worth it. If you try to operate without a TP, you're really going to struggle. You've got to leverage someone's expertise.
In addition to the Tmall Global flagship store, you're also selling through Tmall Direct Import. How does allowing Alibaba to sell your products help you?
Some Chinese consumers are going straight to the TDI store on Tmall to do their shopping. And maybe they're looking for other brands at first, but they come across us, learn about our great products, and like what they see. Then they might search for Viva Naturals the next time they're on Tmall and get to the flagship store that way. So for us, it's another way to build brand awareness for Viva Naturals.
On Sept. 25, Alibaba Group will host a conference in Toronto calledGateway '17 Canadato help Canadian businesseslearn about the opportunities available to them in the China market and network with like-minded entrepreneurs.The event is currently sold out. But please visitgateway17.comfor more information, brand success stories and to learn how to take your first steps toward selling to China.