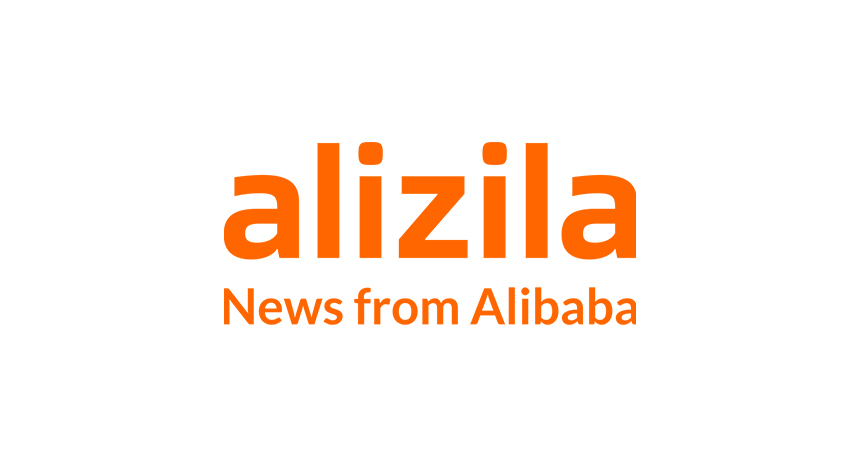 Being called crazy by your boss generally isn't good for your career. For Wang Jian, president of Alibaba Cloud Computing, it's kind of a compliment. Wang is the driving force behind Aliyun, a smartphone operating system launched by Alibabain July, 2011,that broke new ground in the Chinese mobile Internet market. Asked recently why his e-commerce company had gotten involved in such an ambitious and uncertain project, Alibaba Group CEO Jack Ma—Wang's boss—said it was because a few years ago "this crazy guy says to me that we can have our own mobile operating system."
"That crazy guy was me," acknowledges Wang, a soft-spoken Ph.D and computer engineer who is responsible for the technology infrastructure supporting Alibaba Group companies as well as the group's cloud computing business. Ma wasn't violently opposed to the idea, Wang recalls, but the competitive challenges were obvious: mobile phone operating systems were already amply supplied by entrenched multinationals including Apple, Nokia, Microsoft, RIM and Google. And Alibaba, which runs e-commerce websites, was venturing far outside its core competence by developing software for consumer devices. Ma "mostly wanted to know if we were confident enough to get it done," says Wang. "We didn't know if it would be a success or not, but we were confident we could do it."That confidence was not misplaced. After three years of development involving some 1,200 Alibaba Cloud Computing employees, Aliyun debuted as the first operating system built by Chinese developers for Chinese consumers. Perhaps more importantly, Aliyun, which is based on the Linux open-source PC operating system, was also the first OS anywhere that was designed specifically to deliver cloud-based applications and services on smartphones and tablet computers.
That's a crucial distinction. Mobile devices today are a lot like personal computers were before the Internet—they are isolated islands whose power and utility is limited by the the microprocessors, batteries and memory chips squeezed into them. The Aliyun OS aims to boost the usefulness of mobile devices by allowing them to function less as discrete machines and more as a node on powerful wireless networks. By continuously accessing the Internet, devices will be able to share data and resources with vastly more powerful server computers, promising big improvements in the user experience.
For consumers, some of the more practical benefits include the elimination of the need to download content or upgrade apps, which will be updated automatically. Streaming video will become the norm so there will be no need for expensive on-board smartphone memory. "Without cloud computing, the mobile Internet cannot realize its full potential," says Wang, who compares the state of development of the mobile Internet today to that of the Internet before the World Wide Web came along to provide a universal platform for sharing text, graphics and video. "Today, there's no such thing as a World Wide Web running on top of the mobile Internet," Wang says. Aliyun aims to remedy that. "Basically it's a resource management system for the cloud," he says. "It means the mobile device is an integral part of your cloud service–or the cloud service is an integral part of your mobile device."
Were it not for a change of heart while in college, Wang, 50, might have been mapping the human mind instead of charting the course of the mobile Internet. A native of Hangzhou, China, where Alibaba Group is headquartered, Wang's mother was a doctor and his father worked for a government bureau overseeing Zhejiang province hospitals. As a young man, Wang originally was inclined toward a career in health care, earning his undergrad degree from Hangzhou University in psychology. "My classmates convinced me to be a writer, and psychology offered a good chance to be a writer," he says.
But in graduate school he developed a passion for computer science and started programming, later earning his PhD in engineering from Zhejiang University. He spent several years teaching at Zhejiang University before landing work with Microsoft, where he worked for nine years as a researcher and programmer on a variety of advanced projects in fields such as user interfaces, machine learning and large-scale data processing. Before joining Alibaba in 2008, Wang worked his way up to assistant managing director of Microsoft Research Asia in Beijing.
Building a cloud-based mobile operating system may be a gamble, but Wang is no stranger to pushing the envelope in computing devices. While working for the U.S. software giant, Wang helped create a special pen that allows handwritten notes to be automatically captured digitally. He was also involved in the development of a Microsoft's first tablet computer, the Tablet PC which, when it launched in 2000, was years ahead of the iPad but failed to catch on. Wang today said they made a couple of mistakes with the tablet: for one thing, he says, Microsoft decided to use a stylus to operating the device, which wasn't very user-friendly, and they focused too intently on making the tablet a tool for businesses by making it work with Microsoft Office.
It's too early to tell whether the Aliyun OS will suffer the same fate as the e-pen and the Tablet PC. So far there's only one Chinese hardware manufacture making an Aliyun phone, although other models and a tablet computer are in the works. Wang won't disclose how many phones have been sold, and it's not clear if many independent software developers are building apps for the cloud phone—having a stable of useful, innovative apps and games geared for Chinese consumers could fuel growth of the OS. Alibaba late last year announced plans to give away RMB1 million in a contest to drive cloud-app development.
Meanwhile, several other Chinese companies are launching tailored versions of the Android operating system for the Chinese market—Baidu last month unveiled a Dell smartphone running an OS that replaces Google's services with those of the Chinese search giant. Apple, Chinese computer giant Lenovo and others are pushing into cloud computing.
But the Aliyun OS got a puff of wind in its sails recently when Japanese mobile platform operator DeNA said it will offer its core game software on the Aliyun mobile OS. DeNA's Mobage platform will come preloaded on a new Aliyun-based mobile phone to be launched early next year, the K-touch W800 made by Chinese manufacturer Tianyu. DeNA will also provide its development software for the platform to local game producers. "I think we are doing great," Wang says. "We are learning a lot about what the user needs from a platform like this." There was initially concern that there would be a transition period as smartphone buyers adjusted to a new OS, but that surprisingly has not been a big issue, Wang says. "The data shows us there's no barrier for (consumers) to use the cloud application." "Cloud computing is going to change people's lives thanks to the mobile devices," he adds. "Before mobile devices, Cloud computing is mostly for business. But with the mobile Internet, cloud computing is going to be part of people's lives. Cloud computing will be relevant to everyone."