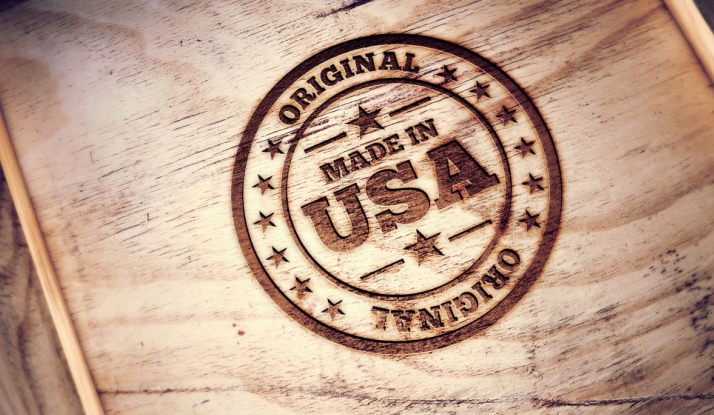 The U.S. economy, beset by stagnating middle-class incomes and slowing productivity growth, can recover its dynamism if more companies begin participating in global trade and there is faster adoption of technology by American industry.
These are key recommendations from a briefing paper recently published by the McKinsey Global Institute think tank—and they are bound to raise a few eyebrows. Trade globalization and technology, the latter in the form of industrial automation, are commonly viewed not as economic boosters but as job killers, contributing to income inequality while fomenting "a great deal of economic anxiety and job churn" in the U.S., according to the report.
But it is the uneven and sluggish adoption of global trade and technology (what McKinsey analysts refer to as digitization), not these activities in themselves, that in recent years have contributed to lackluster U.S. GDP growth and the feeling among the country's workers that they have been left behind, said Gary Pinkus, a McKinsey managing partner and co-author of the paper.
"There's a disconnect between the jobs we have and the location and skillsets of the workforce," Pinkus said. Rather than trying to fend off globalization and technology, the U.S. ought to "embrace them as necessary ingredients of growth in the new global economy, while retooling its policies and labor market accordingly," McKinsey analysts wrote.
"Getting more Americans to participate in the opportunities associated with digitization and foreign trade and investment will allow them to share the productivity and growth benefits that can result—and stepping up efforts to support the workers who are caught up in industry transitions will ease the economic and societal stresses."
McKinsey's briefing paper—entitled "The US economy: An agenda for inclusive growth"—identifies five areas for investment and policy action in order to stimulate the economy. In addition to digitization and trade globalization, the authors encouraged investment in infrastructure in U.S. cities; improvements in education and job training for "a more dynamic and efficient labor market;" and a responsive regulatory approach that speeds the allocation of capital to the most promising emerging energy and resources technologies.
Targeted action in these areas has the potential to raise real GDP growth to 3.5 percent per year over the next decade, compared with 2.9 percent in the third quarter of 2016. "We are confident the set of actions we've described, while we are not calling it a full agenda, will make a difference" in U.S. economic performance, Pinkus said.
McKinsey's call for greater globalization is similar to an argument advanced by Alibaba Group Executive Chairman Jack Ma, who wants to create an international electronic trading platform named the eWTP to allow smaller companies to more easily participate in global trade.
Ma, whose China-based Alibaba Group is the world's largest commerce company, has been lobbying governments and businesses to leverage internet technology and eliminate trade barriers that hamper international trade flows—thus creating an environment that is more inclusive than protectionist trade agreements made through the World Trade Organization.
As Ma and McKinsey analysts see it, the problem isn't that globalization in and of itself is bad for the U.S. economy. The problem, at least in the U.S., is that a relatively small number of American companies dominate and reap most of the benefits from the nation's trade with the rest of the world, while companies focused exclusively on the domestic market are struggling.
"The broadbased effects of globalization are really incontrovertibly positive for both the developed and the developing world," Pinkus said. While specific regions and industries in the U.S. have been hit hard because domestic manufacturers have been unable to match low-priced imports, the solution is more globalization, not less, he said. "Firms of all sizes, and regions across the country, need encouragement to engage directly with global markets and investors to share in the benefits," according to the McKinsey report.
Internet-based solutions are in place to help make it easier to for smaller companies to trade across borders. "E-commerce marketplaces such as Alibaba, Amazon, and eBay are providing millions of small and medium-size enterprises around the world with the exposure and logistical tools they need to become exporters," McKinsey analysts wrote. "Digital platforms are also creating new global flows of communication, capital, and services."
However "many countries are bringing a protectionist mindset into cyberspace, which hinders the creation of a more seamless digital global marketplace," the McKinsey paper cautioned. "Regulations that inhibit the free flow of data or require companies to have a physical presence in order to do business in a given country can stifle digital entrepreneurs and discourage smaller firms from participating in globalization.
Creating digital trade agreements similar to those envisioned by Ma "could be more important to future U.S. growth than hammering out treaties on tariffs," researchers wrote.
Alibaba officials have also been encouraging more businesses to digitize, particularly by pursuing big data technologies—something that surprisingly few U.S. firms have done wholeheartedly. According to McKinsey, while digitization has altered daily life for most Americans, it has been slower to penetrate large sectors of the economy.
"In fact, we estimate that the United States is realizing only 18 percent of its digital potential," McKinsey analysts wrote. There's a growing gap between more advanced sectors such as tech, media and finance and those that have made less progress moving to more efficient technologies, among them government, health care, education, hospitality, construction, and small manufacturing.
Pinkus noted that in education, for example, "most textbooks are still hardcopy. We still haven't digitized most of our classroom materials, you see online education has become more ubiquitous but is nowhere near the level you could imagine it becoming. In other sectors, whole swaths of the backend are still paper-based and can be fully digitized."
Narrowing the gap between the laggards and those at the frontier of digitization could help accelerate productivity and growth, the McKinsey report said, with the government playing a role by "promoting digital investment, digitizing public services and procurement, and clarifying regulatory standards to encourage digital innovation."
Jack Ma in a recent letter to Alibaba shareholders made a similar point: the future belongs to companies that digitize their businesses. "Over the next 30 years, with computing power as the new 'technology breakthrough' and data as the new 'natural resource,' the landscape of retail, financial services, manufacturing and entertainment will be transformed," Ma wrote.