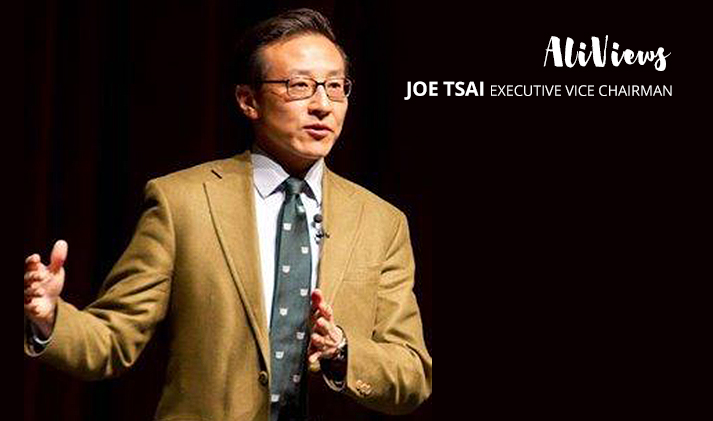 In these challenging times for the global economy, why Alibaba is thriving in a challenging global economy is a question that is often asked.
Today we reported excellent results. Our revenues grew 39% year-on-year for the quarter. There are now 423 million shoppers who have bought something on our China retail platform in the past year, and 410 million mobile users who were active on our China retail mobile apps during the month of March.
Consumption propels strong growth
First, take a look at the Chinese consumer. Chinese households today have aggregate net cash reserves of over $4.6 trillion. This accumulated wealth and liquidity is the result of real double-digit wage growth over the past decade. In contrast, household debt in the U.S. was 98 percent of GDP in 2008 and the average American family was in heavy debt. The levered balance sheet of the American consumer and their credit deterioration contributed to the global financial crisis.
Chinese consumers, with their healthy balance sheets and ability to spend, will propel China's shift from an export-and investment-led economy to a consumption-driven economy. Alibaba rides on top of this secular tide as we enable more products and services, be it domestic or import, to reach the consumer.
A strategic perspective on Alibaba's ecosystem
Second, take a look at Alibaba's businesses. We have a balanced portfolio of businesses in our ecosystem that are in various stages of growth, profit trajectory and cash generation. Depending on years in gestation, we group these businesses into what I call "Core Cash Flow," "Emerging Traction" and "Long-term Strategic Bets."
Core Cash Flow
Our core e-commerce business is strong and extremely cash generative. We achieved 41% year-on-year revenue growth in China retail marketplaces for the quarter, with high and sustainable operating margins.
On the strength of our core business, we delivered $8 billion in free cash flow in fiscal 2016. This enables us to invest for the future.
Emerging Traction
We are excited to see that several of our businesses have emerged with high growth traction and expanding operating leverage.
AliCloud is today one of the largest cloud computing businesses in the world. In the latest quarter this business saw 175 percent year-on-year revenue growth, which is an acceleration of the 126 percent growth rate from the prior quarter.
Another Emerging Traction star is mobile internet services, including mobile search and mobile media. In this quarter we have provided a glimpse into the potential of the mobile lifestyle in China in addition to mobile commerce, as revenues from mobile internet services and mobile operating systems grew nearly 50 percentyear-on-year.
Long-term Strategic Bets
Alibaba has an incredible track record of making long-term bets successful. Here, a bit of historical perspective is important. Take Taobao Marketplace as an example. We started Taobao in 2003 when online shopping in China was virtually non-existent. For five years we didn't generate any revenues; instead we focused on acquiring users and building an e-commerce ecosystem. Taobao didn't produce meaningful profits until 2010, seven years after its founding. Patience has paid off.
We are used to investing in long-term initiatives with long gestation periods. Five to seven years. Being able to do this is a competitive advantage.
Going forward we are prepared to continue investing in high potential businesses that are highly strategic to Alibaba, from digital entertainment to local services to international expansion. These businesses contribute to losses in our current income statement. However, we invest in them so that they graduate to Emerging Traction, and then to Core Cash Flow.
I believe investing in strategic bets accrues long-term franchise value to Alibaba, both as stand-alone businesses and as they enable more consumers to access more services on the Alibaba platform.
Internet is the future
Finally, look at the big picture. China has 688 million internet users. Of this, 620 million users access the internet using a mobile device. Seventy-five percent of Chinese internet users are younger than 40 years old—the internet is the future because young people are on it.
I don't know about you but I am extremely excited by this.
Safe Harbor Statements
This blog post contains forward-looking statements. These statements are made under the "safe harbor" provisions of the U.S. Private Securities Litigation Reform Act of 1995. Among other things, statements that are not historical facts, including statements about Alibaba's or its management's beliefs and expectations, the business outlook, as well as Alibaba's strategic and operational plans, are or contain forward-looking statements. Forward-looking statements involve inherent risks and uncertainties. A number of factors could cause actual results to differ materially from those contained in any forward-looking statement. Further information regarding these and other risks is included in Alibaba's filings with the SEC. All information provided in this blog post is as of the date of this blog post and are based on assumptions that we believe to be reasonable as of this date, and Alibaba does not undertake any obligation to update any forward-looking statement, except as required under applicable law.