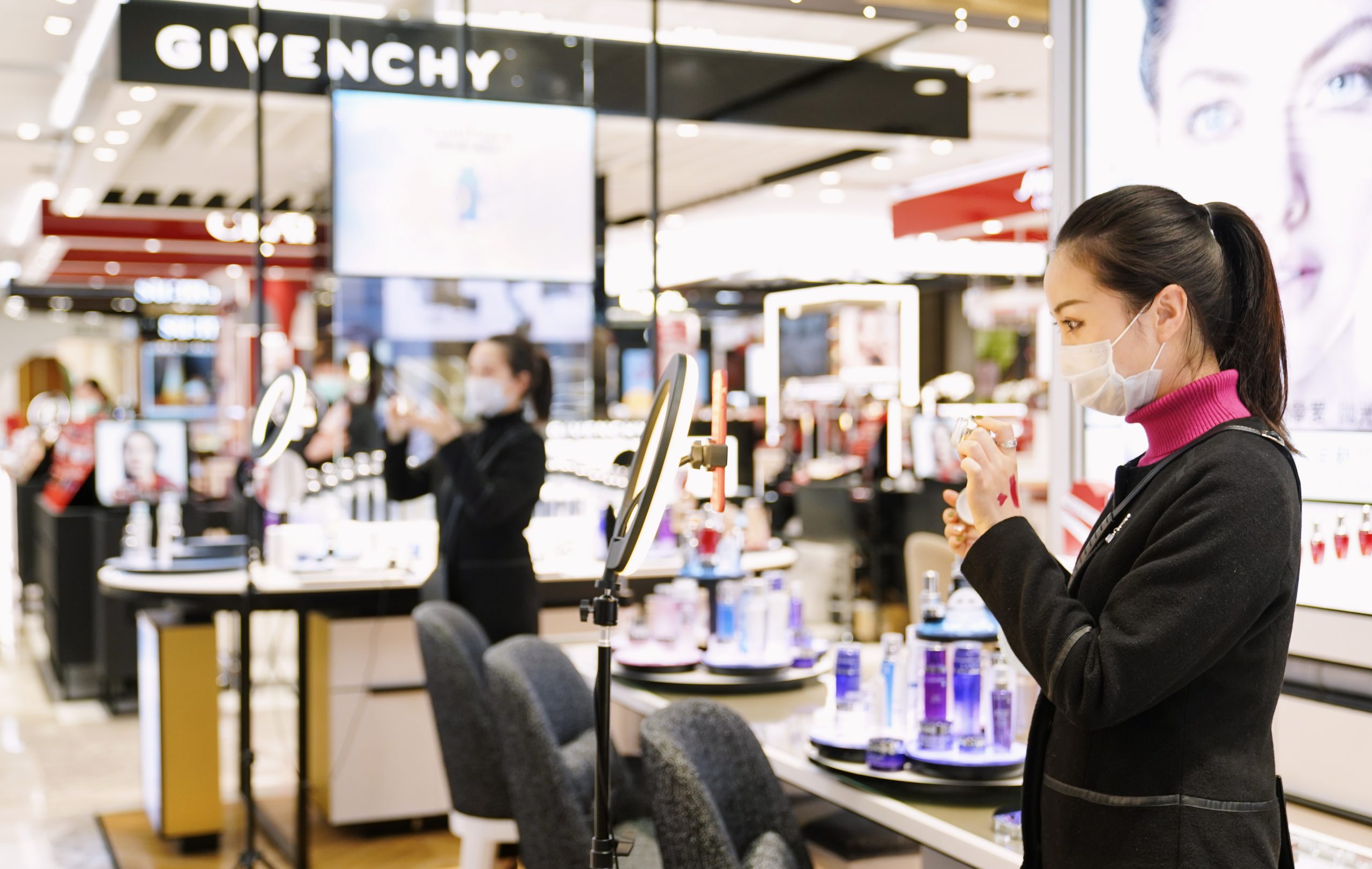 Editor's note, 06.24.20: This story was updated to include a definition of "gross merchandise volume," a business metric used by Tmall Global.
Alibaba Group concluded its largest-yet 6.18 Mid-Year Shopping Festival last week, setting new record highs across categories, the company said early Friday.
Brand participation this year surged in what was the biggest sales event since the outbreak of Covid-19, with the number of Tmall brands nearly doubling from last year. Small and medium-sized businesses on Alibaba's Taobao Marketplace also received a billion more orders during this year's campaign year-over-year.
Going beyond just using the e-commerce platform to sell products, brands worldwide made use of Tmall's growing array of digital engagement tools – from livestreaming and augmented-reality filters to test out hair and makeup to branded games and 3D shopping technologies – to reconnect with consumers and generate growth in the wake of the pandemic. Taobao Live, Alibaba's dedicated livestreaming channel, saw overall number of sessions increasing 123% year-on-year. The platform had contributed RMB5.1 billion ($721 million) in sales on just the opening day.
The GMV – defined as the total value of orders settled through Alipay on Tmall Global – of imported products sold on the platform during 6.18 increased by 43% compared to last year, while there were double the number of transactions involving goods shipped via its
Tmall Overseas Fulfillment
program – an initiative that allows brands to store their products at a dedicated TOF warehouse for sale on the platform, making it a low-risk method to test the waters in the China market before making a full-fledged entry.
Alibaba's consumer-to-manufacturer app Taobao Deals also saw a significant increase in orders of C2M products on the platform throughout the campaign, with more than 200 manufacturers each generating sales of over RMB1 million and over 1,900 manufacturers exceeding RMB100,000.
Alibaba recently helped a sanitary-napkin maker leverage its ecosystem's insights to develop new face masks with a cooling effect expected to meet market demand. Within an hour of livestreaming during 6.18, the manufacturer secured orders for 70 million face masks. So far, more than 500,000 factories and 1.2 million manufacturing suppliers in China have signed up to Taobao Deals, which officially launched in March to connect manufacturers with consumers seeking direct-from-factory goods at highly competitive prices.
"The record-breaking results demonstrate our effectiveness in helping brands accelerate their digitization and gain useful insights to develop the products and services favored by Chinese consumers," said Liu Bo, vice president of Alibaba Group and general manager of Tmall and Taobao marketing and operations. "They also show China's consumption, especially through online retail, has regained significant strength."
The campaign provided a window onto how online retail is giving a boost to brands and merchants coming out of lockdown. China's national data showed a more-than 44% drop in the cumulative sales of homebuilding materials and accessories from January to May. But figures from Tmall showed strong signs of recovery, with home-decoration orders increasing by 61% year-on-year from June 1-16.
One of the driving forces behind that pent-up demand were the 3D shopping technologies, which Tmall made widely available to home-furnishing brands during 6.18. The feature creates an immersive and interactive e-commerce experience that replicates many of the elements of in-store shopping. With just their phones, consumers can browse through 3D showrooms of more than 100 brands. Among these was IKEA, which unveiled an online version of one of its Shanghai stores, complete with furniture-filled showrooms and the retailers' signature maze-like walkthrough design. By Friday, Tmall shoppers had visited the 3D showrooms more than 30 million times, while home-furnishing merchants that employed the technology saw conversion rates rise to about nine times that of the category average, according to Alibaba's figures.
WATCH: IKEA unveils 3D showrooms
This year also featured the biggest giveaway of consumer coupons and subsidies in the event – a move inspired by the digital coupons issued in China to stoke post-pandemic consumption and economic recovery. Alibaba also rolled out new flexible payment options to let shoppers spread out their purchases at no additional costs, while some brands such as Coach, Calvin Klein and Samsonite offered special deals during 6.18 via their digital outlet stores, with customized collections for value-conscious consumers.
Gameification also helped supercharge engagement during this year's 6.18. By Tuesday, consumers played the campaign's featured game, "Ideal Life Express," more than 400 million times and contributed to more than RMB1 billion in sales of agricultural products. Dozens of consumer-goods companies also leveraged the interactive game to engage consumers. For example, beauty brand Estée Lauder transformed its own train carriage into a stylish boutique that featured its popular Advanced Night Repair face serum and rewarded players with virtual points for completing tasks, like following the brand's flagship store or accessing a landing page to learn about its customer-loyalty program, to access more perks during the campaign.
"The success brands have experienced at this year's 6.18 clearly shows Tmall's unique proposition," said Tmall's Liu Bo. "We stand alone in offering brands a comprehensive set of innovative digital tools and technologies to deepen their ties with customers and offer an unparalleled shopping experience."
Sign up for our newsletter to receive the latest Alibaba updates in your inbox every week.