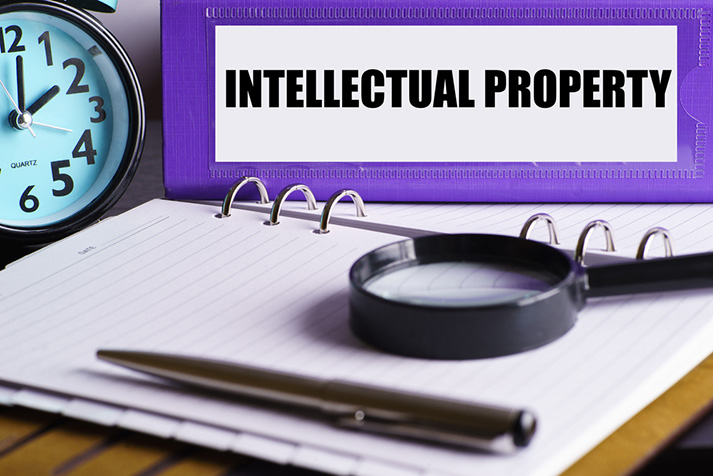 Alibaba Group Thursday called on vendors and brands to boycott intellectual property agencies that file false complaints to badger and blackmail merchants on its e-commerce platforms.
As a first step, Alibaba, which owns Taobao, the world's largest online consumer-to-consumer marketplace, named Hangzhou Wangwei Technology Ltd. as an abuser of its intellectual property rights reporting system. Alibaba said it would no longer process IPR claims lodged by the agency across its platforms and urged anyone engaging the agency stop using its services.
Platform operators like Alibaba walk a fine line in platform governance and IPR protection, balancing the interests of the brands on its platforms and the merchants who sell them. Alibaba fields complaints from rights-holders and also proactively polices for and removes counterfeit goods. It doles out penalties to merchants who have broken platform rules, including IPR violations. First, though, in many cases, Alibaba needs to investigate claims for merit, and merchants need time to respond.
"The purpose of the IPR system is to protect innovation, yet deliberately abusing the system for malicious or false complaints is unlawful behavior infringing the principles of integrity and justice and will cripple innovation, acting like sand in the gears," said Chen Wenxuan, an Alibaba Group lawyer.
Alibaba's decision to stop processing IPR claims from Hangzhou Wangwei stemmed from an investigation by its Platform Governance team that showed the agency had filed complaints against thousands of merchants across Alibaba platforms and multiple product segments, including women's apparel, sporting goods, shoes, cosmetics and household appliances. Since 2015, Hangzhou Wangwei has withdrawn over 60% of its complaints after counter-appeals from merchants. That, the Platform Governance team determined, was a rate well above the norm for platform complaints.
Alibaba said it also had evidence suggesting Hangzhou Wangwei may have worked with distributors to lodge complaints against the distributors' competitors to try and shut off their channels and drive customers to purchase branded goods from channels it favored or at higher prices than others were offering. Alibaba said it would not tolerate price-fixing on its platforms and added it might pursue legal action if the agency continues to lodge what it deemed "malicious" complaints against legitimate merchants.
Hangzhou Wangwei is only one of numerous agencies that have sprung up in China in recent years promising to help companies and brands manage their IPR. Many of the agencies operate legitimately, monitoring platforms and using authorized notification channels to lodge complaints and takedown requests for fake products. Others have resorted to grayer measures when they suspect an IPR violation.
In 2016, Alibaba noted spurious reports from so-called "reputation-protection" agencies poured into the group's IPR reporting system, hurting the operations of over a million legitimate Taobao merchants. The claims were found to contain false allegations, forged documents and so-called "trademark squatting," causing products to be removed. There were also instances of merchants being closed down as a result of malicious complaints.
Specifically, Alibaba's Governance Team said that last year, 5,862 accounts in its intellectual property protection system were involved in malicious complaints. Around 1.03 million merchants and over 6 million products were victims of schemes that amounted to a total loss of 107 million yuan for a wide range of victims, including major brand owners, such as Nike. Trademark owners including Weixin and Tencent were subject to harassment and blackmail from trademark-squatting registration.
Overall, the Platform Governance team said malicious complaints accounted for 24% of the total complaints processed by Alibaba's Intellectual Property Protection Platform, serving as a drain on the group's efforts aimed at stamping out counterfeits on its platforms.
Alibaba said it will continue to identify other possible offenders in the IPR claims area and look to support and protect the interests of legitimate merchants.
Tuesday's call to action was far from a first for Alibaba. The company regularly reaches out to its buying and selling community members, partners, law enforcement and even rivals to mitigate fraud, counterfeits and the chance that bad actors can "game the system."
The group works closely with companies and has established programs that fast-track removal of counterfeit listings – bypassing the normal arbitration process – for companies with a strong record of submitting legitimate takedown requests.
Alibaba established its Good Faith Takedown Mechanism in 2015 for trusted brands. It said last year that 900 brands now qualify for the program, with about half of them international brands. Alibaba last year vastly expanded its 2013 fakes-fighting MarketSafe initiative with Washington, D.C.-based International AntiCounterfeiting Coalition (IACC) to include more brands.
In 2013, Alibaba joined forces with Baidu, Tencent and other major online Chinese companies to tackle fraudulent transactions. In the same year, Taobao worked with authorities to unmask a ring of blackmailers demanding money from merchants and threatening to pepper them with negative customer comments if they didn't pay.
And in 2016, Alibaba rolled out its Intellectual Property Joint-Force System to give participating brands a dedicated online portal and account manager to facilitate removal of counterfeit listings from Taobao Marketplace and Tmall.com. The portal lets brands confirm potential IP violations found by Alibaba as part of its regular monitoring efforts, after which it removes offending products.
Underpinning Alibaba's anti-counterfeiting efforts are big data and machine learning. The company last year touted Operation "Cloud Sword," a crackdown that didn't just go after fake products and sellers, but also tracked production of the fake goods back to their source. The campaign, conducted with law enforcement, led to intelligence and leads that eliminated 417 production rackets, resulted in 332 arrest and seized goods valued at RMB1.43 billion.
Earlier this year, Alibaba sued two vendors, saying they used Taobao to sell fake Swarovski watches, the first-ever instance of an e-commerce platform taking a counterfeiter to court in China. The company's rationale was that a legal win with large damages – it sought RMB1.4 million for "violation of contract and goodwill," would send a message and deter would-be bad actors from selling fake products.