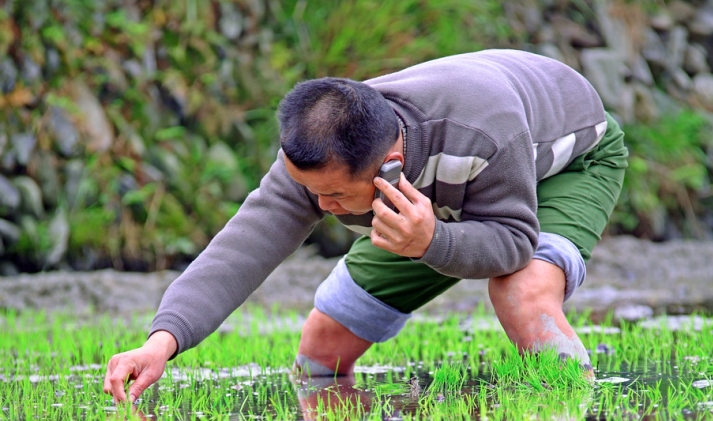 Alibaba Group and China Telecom will sell inexpensive mobile phones with software developed especially for mobile online shopping as a way to spread e-commerce to China's less affluent rural population.
The mobile phones, named "Tianyi Taobao Shopping Handsets," will come installed with either the Mobile Taobao shopping app or the YunOS mobile operating system developed by Alibaba, depending upon the intended user base, the companies said in a press release. Available in a range of models and prices from several manufacturers, the phones will have built-in software for purchasing discounted products from Alibaba's Taobao Marketplace. Buyers will also be eligible to receive four months of free 2G data service.
Alibaba Group is China's largest e-commerce company and is a leader in mobile commerce. China Telecom is one of the country's three major mobile carriers and had 186 million users at the end of 2014.
Going on sale tomorrow, 14 models of Tianyi Taobao phones will be available through China Telecom's Tmall flagship store and at the carrier's physical stores across rural China. Six models will be more expensive smartphones from Coolpad, Hisense and TCL with the Mobile Taobao app installed. Mobile Taobao is the most popular mobile shopping app in China with more than 200 million monthly active users.
Another eight models, made by lesser-known brands including Uniscope, Ctyon and Kingsun, will be sold at prices ranging from RMB 299 ($48) to RMB 699 ($113) and will run Alibaba's homegrown YunOS, providing buyers with an Alibaba account for shopping and cloud-based storage, among other preloaded services.
The Tianyi Taobao handsets are mainly targeted at residents in third-and fourth-tier cities and rural areas, the companies said. According to a report from Alibaba-affiliated Alipay, China's underdeveloped broadband telecommunications infrastructure and the relatively high cost of computers have made shopping through smartphones popular in rural China. To reach this underserved market, China Telecom has been expanding its network of retail outlets in less-developed regions. The company had 15,000 retail outlets in rural China at the end of 2014.
Mobile shopping in China last year grew nearly 240 percent, according to an iResearch report. More goods will be purchased with mobile devices than with PCs in 2016, and m-commerce GMV (Gross Merchandise Volume) will reach RMB 4 trillion ($644 billion) in 2018, iResearch predicts.
Alibaba currently holds an 86 percent share of China's m-commerce market.