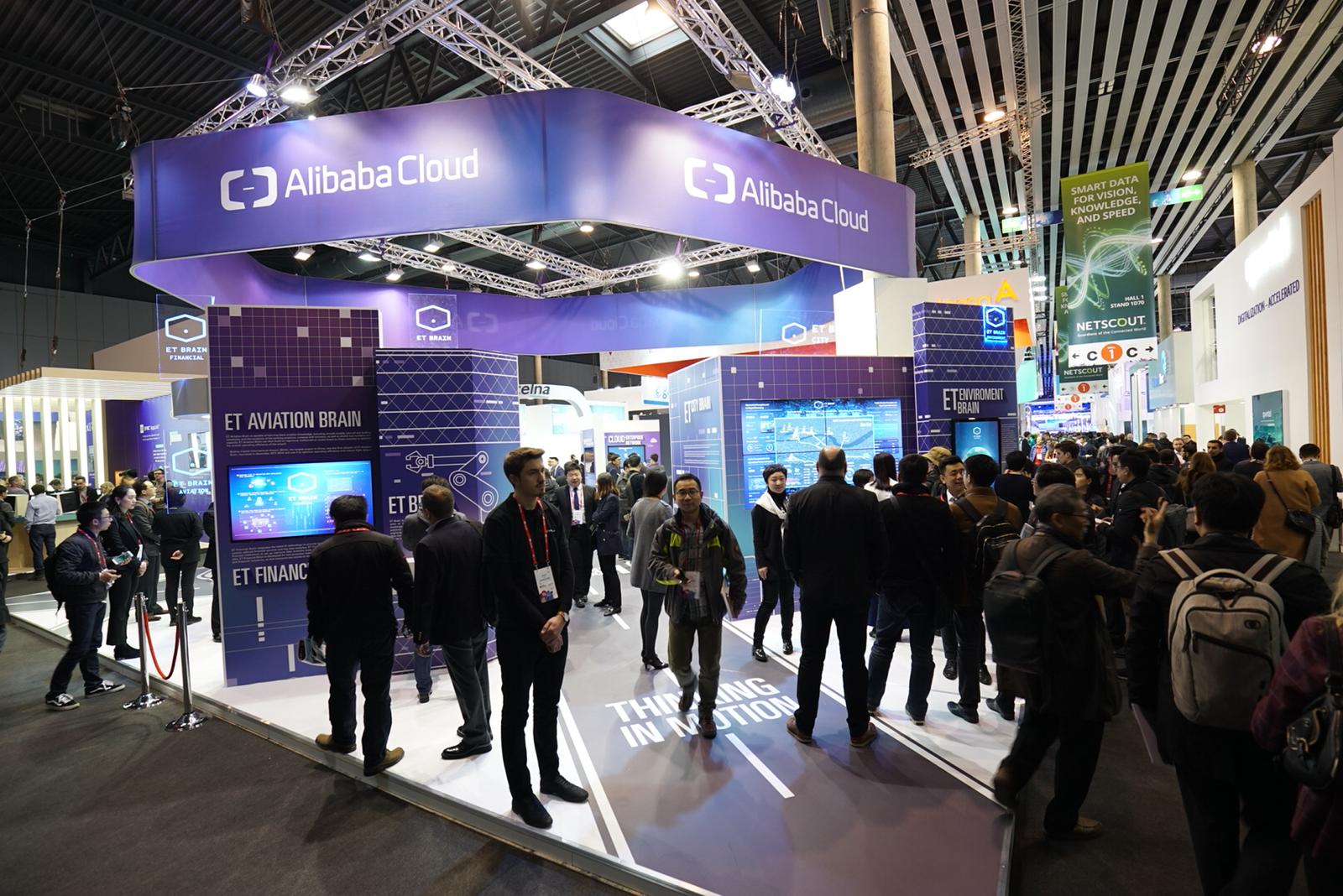 Alibaba Cloud on Tuesday launched eight of its products in Europe, covering areas from big data and artificial intelligence to infrastructure and security, as it targets new business in an important market for cloud services.
Announced during the Mobile World Congress, underway in Barcelona, Spain, the products aim to deliver efficiencies in online-offline retail integration, smart manufacturing and smart-city development for European businesses.
"Alibaba Cloud wants to be an enabler for technology innovation in Europe helping enterprises do business," said Wang Yeming, general manager of Alibaba Cloud Europe, in a statement. "These advanced solutions will enable organizations in a wide range of sectors and will bring them true connectivity, both locally and globally."
Read more about Alibaba Cloud:
Previously, these products were available only to Alibaba Cloud clients in China. The company pointed to three that may prove popular among enterprises, including Image Search, a chatbot called Intelligent Services Robot and Dataphin, a smart data engine used to link businesses working together from different sectors.
According to Alibaba Cloud, Image Search, which allows for research both online and offline using pictures, is used widely in China, including in sectors such as New Retail. The chatbot for businesses served more than 40 million customers in a single day during last year's 11.11 Global Shopping Festival, the company said. Dataphin is now managing 95% of Alibaba Group's data and being used to drive improvements and new applications in retail, finance, logistics, transportation and health.
In addition, Alibaba Cloud launched the ECS Baremetal Instance; the Super Computer Cluster; its next-generation Cloud Enterprise Network; the Vulnerability Discovery security service; and the Apsara Stack, a cloud-services platform adopted by 120 clients so far in China. These infrastructure and security products are typically used by enterprises undertaking important tasks, such as migrating data and applications to the cloud.
Alibaba Cloud said the product launches were a sign of continued commitment to the European market that build on other initiatives already underway there. The company opened its first availability zone in Frankfurt Germany in November 2016 and recently began operating a second one in the same region. It has partnered with Vodafone in Germany, as well as the U.K.'s Met Office and Station F, an innovation hub in France.
"The Mobile World Congress in Barcelona is a great opportunity for us refresh our European strategy and consider how we can make an increasing contribution to the digital transformation of enterprises in this market from different sectors with our offerings and expertise," Wang said.
Alibaba Cloud, the leading cloud provider in China, services both Alibaba Group's operations and other enterprise clients. The company has expanded overseas in recent years to Singapore and Malaysia in Southeast Asia, Frankfurt, London and Paris in Europe, New York and San Mateo in the U.S., Dubai in the Middle East, as well as Seoul, Tokyo and Sydney. It currently has over 2.3 million customers worldwide.