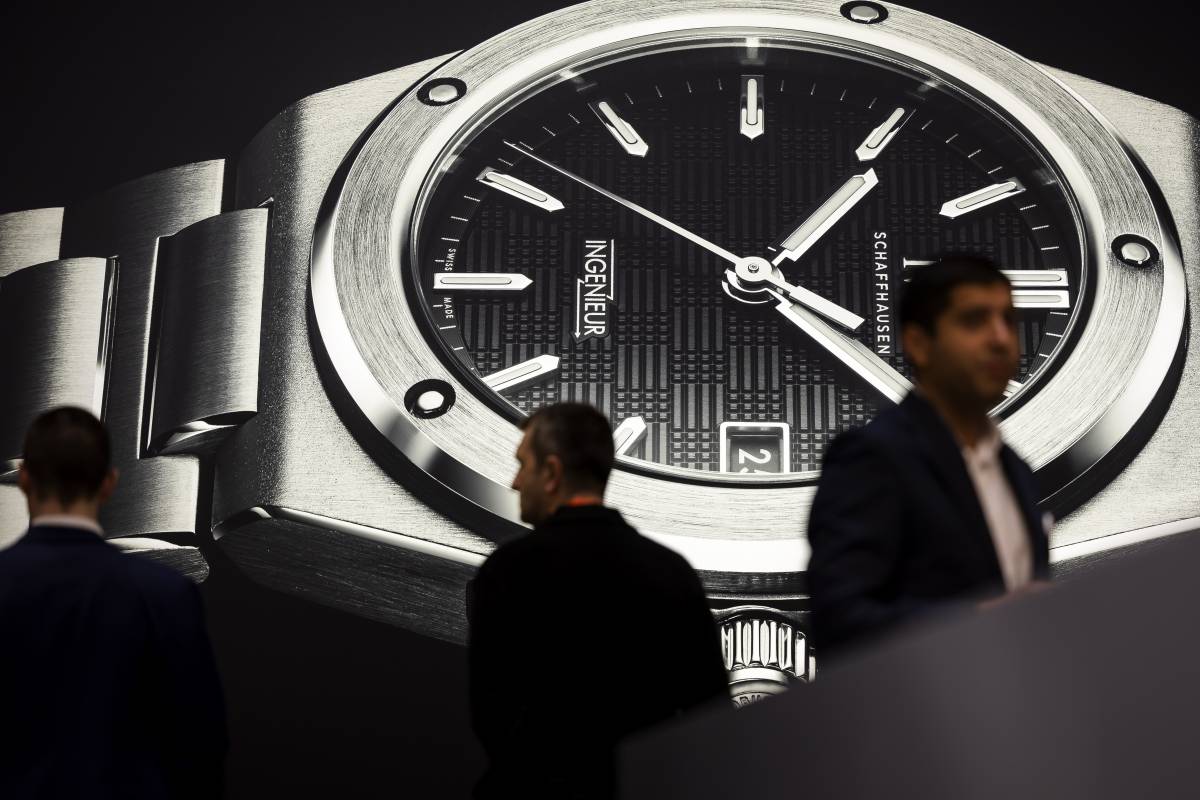 During the pandemic, trade shows worldwide turned digital so companies could continue selling their wares.
As businesses normalize operations, trade shows are once again welcoming visitors into physical locations, such as one of the largest annual gatherings for the horology industry, Watch and Wonders, taking place in Geneva this week.
Still, lessons from the pandemic have not been forgotten, and Watches and Wonders 2023 is taking a hybrid approach. Fondation de la Haute Horlogerie, the Watches and Wonders organizer, is collaborating with China's largest e-commerce platform, Alibaba Group, to reach Chinese consumers digitally.
Alibaba's online marketplace Tmall created a 3D space on its app during the trade show, which kicked off Monday and runs until April 2, where consumers can try on the latest models virtually.
Tmall is the largest third-party online and mobile commerce platform for brands and retailers in the world in terms of gross merchandise value, according to consultancy Analysys.
Brands showcasing their timepieces on the app include Paris-headquartered Cartier, Hamburg-based Mont Blanc and Geneva-based Piaget.
"I like the idea of giving the choice, digital is about the freedom of doing whatever, wherever, whenever…So, we'll continue to have this hybrid model in general for Watches and Wonders," Piaget's CEO Benjamin Comar told Alizila in an interview.
Perfectly Timed
Ten luxury watch brands launched over 40 timepieces on Tmall's high-end shopping site, called Tmall Luxury Pavilion on Monday, just in time for Watches and Wonders.
The 40 watches are available for pre-order on Tmall's high-end shopping site, called Tmall Luxury Pavilion, starting Monday at 15:30 Beijing time.
"The excitement and the exclusivity of the event… is recreated on Tmall Luxury Pavilion thanks to an innovative 3D format, giving users in China the opportunity to live an immersive experience," said Tmall Luxury Pavilion head Janet Wang. Wang is usually based in Hangzhou but is attending Watches and Wonders in person this year, her first trip to Europe since the pandemic began.

While the broader Tmall app is representative of Chinese society at large given the app's ubiquity in the world's second-largest economy, luxury shoppers on the app's digital site tend to be younger.
Digital natives under 28 years represent the fastest-growing cohort on Tmall Luxury Pavilion and make up nearly 40% of purchases on the platform. These Generation Z shoppers are au fait with interacting with short videos, livestreaming and social media compared with previous generations.
"For international brands looking to penetrate the Chinese market, the key is to understand how this segment discovers and consumes luxury," said Nicolas Cano, Tmall's head fashion and luxury for France, Switzerland and Germany.
Alibaba's collaboration with Watches and Wonders stems partly from its ties with the Geneva-headquartered luxury group Richemont. Richemont is a backer of Fondation de la Haute Horlogerie and many of its brands have booths at Watches and Wonders as well as stores on Tmall. Alibaba and Richemont announced a global strategic partnership in 2020.
The first collaboration between Tmall and Watches and Wonders kicked off at the height of the pandemic in Europe in 2020.
To read more of our coverage of the luxury industry click here