This week, entrepreneurship competition Africa's Business Heroes (ABH) named its top 20 finalists representing 10 countries across the continent.
In other news, Alibaba Group's logistics arm Cainiao Group cut the ribbon on its first Indonesian warehouse hub, part of its push into Southeast Asia's largest economy.
And Alibaba's generative AI models continue to make news: their innovation and service capabilities helped Alibaba Cloud score highly on a recent market report of nine Chinese tech firms.
ABH's Top 20 Contestants For 2023 Unveiled
The 20 finalists in this year's ABH round were announced this week following rounds of evaluation from an international panel of judges that winnowed down a pool of over 27,000 applications from entrepreneurs across the African continent.
The competition, now in its fifth year, is sponsored by the Jack Ma Foundation and Alibaba Philanthropy to shine a spotlight on African entrepreneurs making a positive impact in their communities.
ABH finalists this year averaged 35 years old, representing 10 countries and thriving in nine diverse sectors, according to organizers.
In June, ABH announced its final 50 contestants following a round of assessment by 256 judges from over 40 countries, who were tasked with evaluating the highest number of submissions since the competition launched in 2019.
Find more stories of entrepreneurship from Alibaba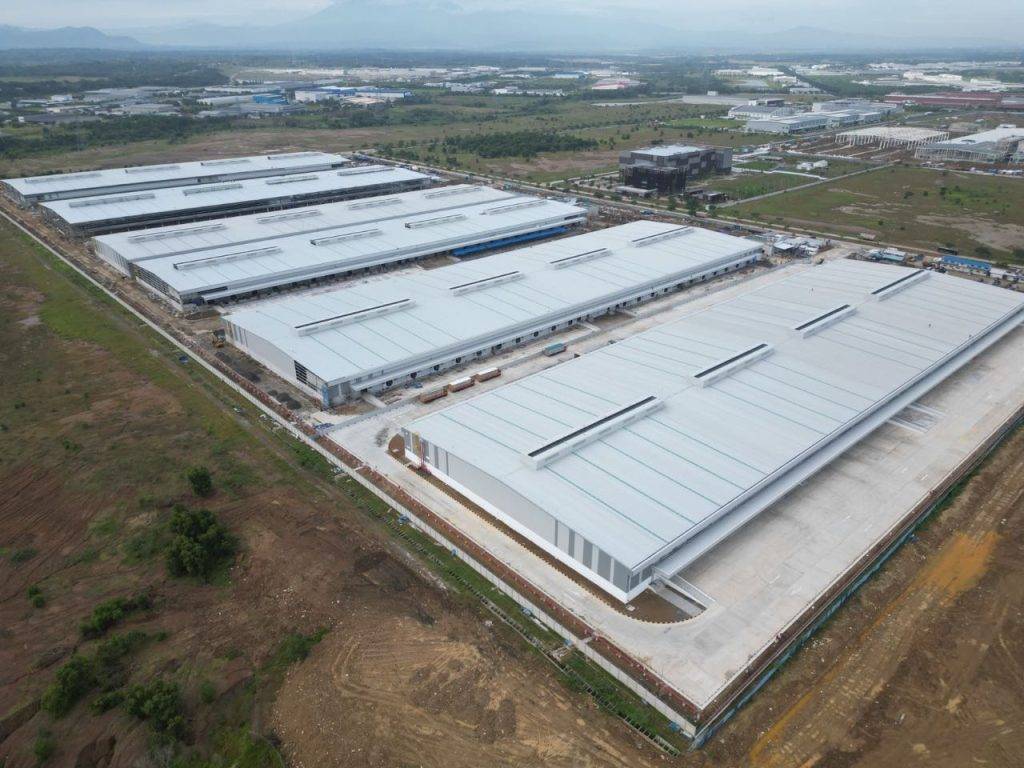 Cainiao Opens Its First Warehouse Hub in Indonesia
Alibaba's logistics subsidiary launched its first Indonesian warehouses in the new Cainiao Cikarang Logistics Park as part of its push into the Southeast Asian market.
The six warehouses spread across a 320,000-square-meter compound, featuring skylights to reduce the need for artificial lighting and a natural ventilation system that cuts energy consumption for tenants.
The project is 75% occupied with tenants including Chinese home appliance brand Haier and Korean parcel delivery company CJ Logistics.
"We have witnessed immense potential in [the] Southeast Asian region and have been actively investing to expand our warehouse network in order to cater to the needs of local businesses," said Eric Xu, Vice President, Cainiao Group, in a statement.
Cainiao Cikarang Logistics Park is the third in a regional network of Cainiao warehouses called Cainiao Hubs or cHubs.
Explore the world of logistics
Alibaba Cloud's AI Models Earned Top Scores In Chinese Market Report
Alibaba Cloud's large AI models, including the recently released language tool Tongyi Wanxiang, ranked highly in terms of innovation, capabilities and more, according to a recent report from market researcher International Data Corporation (IDC).
The report reviewed AI tools from nine major Chinese tech firms. It gave Alibaba's cloud computing arm full scores in general capability, service provision, innovation, platform capability, ecosystem development, and e-commerce applications.
Alibaba Cloud was also the only tech company among the nine to achieve the top score in both the service and ecosystem cooperation capabilities.
Alibaba Cloud unveiled its latest large language model, Tongyi Qianwen, earlier this year and last month, it launched AI image generation model Tongyi Wanxiang.
IDC noted Alibaba Cloud's large AI model for its language processing, speech recognition and synthesis, as well as computer vision capabilities like image generation and search.
Learn more about Alibaba's AI models
Alibaba Slashes Carbon Footprint By 13% Through Emission-Saving Efforts
Alibaba cut net carbon emissions from its direct operations by 12.9% over its fiscal year, according to the company's annual Environmental, Social and Governance (ESG) report published on Monday.
The Hangzhou-based company is tapping smart energy management and increasing the use of clean energy as it strives to hit its goal of carbon neutrality by 2030.
"Over the past year, we have worked to deliver high-quality achievement of our established carbon neutrality goals," said Alibaba Chairman and CEO Daniel Zhang in the report.
In addition to slashing net emissions in its operations, Alibaba reported a 22.907 million metric tons decline in carbon dioxide equivalent (MtCO2e) from across its broader ecosystem in its fiscal year running from April 1, 2022 to March 31, 2023.
Alibaba Group Chairman Daniel Zhang's 2023 Letter to Shareholders
Alibaba published its annual report for the fiscal year ended March 31, 2023. Group Chairman and CEO Daniel Zhang addressed investors in a letter, which Alizila published in full.

"2023 is destined to be a year filled with significance in Alibaba history," he wrote. "Over the past year, we have collectively witnessed and experienced many significant events – we finally moved on from the pandemic, work and life got back on track, and the world reopened."

"During this time of big transformations, I appreciate the opportunity to share with you the series of important changes at Alibaba over the past year, along with our thoughts and outlook for the future."
Alibaba Opts Not To Sell Ant Shares Via Rights Issue
Alibaba said it will not participate in Ant Group's roughly $6 billion rights issue to maintain close ties with its strategic partner, according to a filing with Hong Kong's stock exchange.
The operator of Alipay proposed to shareholders last month a repurchase of up to 7.6% of its equity. Ant's shareholders approved the proposal at a meeting on Sunday.
Alibaba explained that Ant continues to be an "important strategic partner" to the group's various businesses, so it would not sell any shares during the rights issue, according to the filing on Sunday.
7 in 10 Consumers Globally Want to Live More Sustainably: Alibaba Survey
Most consumers worldwide want to live more sustainable lifestyles and are looking for ways to do so, according to a report released on Thursday by Alibaba.
People in emerging Asian markets, such as the Philippines, Thailand and Malaysia, are more willing to engage in sustainable consumption, 87% of them, than any other countries surveyed.
"Sustainable consumption is crucial for the environment, and in the meantime, it provides a great opportunity for businesses, as well as the digital economy as a whole, to have a long-lasting development into a sustainable future for all," said Liu Wei, who leads ESG strategy at Alibaba.
While over half of the survey respondents say they already act sustainably, 73% would welcome more information about making environmentally conscious online purchases.