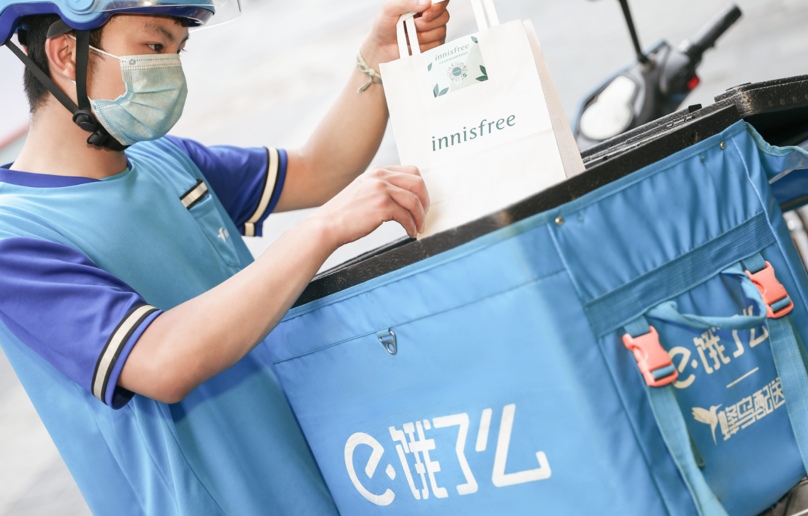 This week, Alibaba Group announced management and organizational changes to create greater synergies across its business units. Meanwhile, Tmall officially opened its Shanghai hub after relocating key teams from its Hangzhou headquarters. Also, check out designer fashion brand Paul Smith's online expansion with Alibaba's luxury platform, Tmall Luxury Pavilion. We also share news about Taobao's campaign to raise public awareness towards social issues, such as education equality, autism and wildlife protection, through e-commerce.
To receive the latest news directly in your inbox, sign up for the weekly Alizila newsletter.
Alibaba Outlines Staffing and Organizational Changes to Boost Platform Synergies
Alibaba Group CEO and Chairman Daniel Zhang announced a series of management changes and the creation of a new lifestyle services division as it pushes for greater synergies across its business units. In a letter to employees on Friday, Zhang announced the news including consolidating Ele.me, Fliggy and Amap under a single local lifestyle services umbrella, merging Tmall's online grocery business with its import and exports division and appointing Jessie Zhang as Chief Customer Officer, in addition to Chief Risk Officer, for Alibaba Group. Click here to find out more.
Tmall's Shanghai Hub Starts Operations
On Friday, Alibaba Group's B2C online marketplace Tmall officially began operations at its Shanghai hub. Tmall's key teams, including the beauty and sports and outdoors departments and its consumer-operations unit, have moved to China's commercial capital from Alibaba's Hangzhou headquarters – offering the company closer proximity to its brand partners. Following the launch of the Shanghai hub, the company plans to set up local operations teams across nearly 20 Chinese cities. This comes about two months after the company revealed its commitment to improving merchants' experience, from cutting costs to lowering entry barriers for sellers looking to join its platforms.
Paul Smith's New Flagship Launch on Tmall Luxury Pavillion
The UK-based independent designer brand officially debuted its digital flagship store on Tmall Luxury Pavilion on Monday. With the launch, the luxury platform introduced ready-to-wear ranges for both men and women from Paul Smith's Spring-Summer 2021 collection. The independent British company is the latest to join a growing list of over 200 luxury brands that have joined Alibaba's online marketplace. In August, Paul Smith will unveil a wider selection of its new Autumn-Winder 2021 styles, including the PS Paul Smith Happy Collection, known for its sportswear-inspired designs and logos, the company said.
Taobao Introduces Interactive Philanthropy Campaign "Story Cans"
Alibaba's leading online marketplace, Taobao, is putting a new spin on its consumer-facing philanthropy campaign dubbed "Story Cans ". The campaign features short videos made by local celebrities and songwriters that raise awareness for important social issues, including education equality, autism and wildlife protection. After watching the videos to learn about the cause, Taobao users can choose to donate online or purchase related items, such as handicrafts or agricultural products made by people featured in the digital campaign. "Story Cans" was launched this Tuesday by Taobao together with more than 600 public welfare and philanthropic organizations in China. It is an ongoing campaign that successfully garnered the attention of the app's younger consumers. According to platform statistics, over 30% of online donations came from millennials, specifically those born after 1995.
To receive the latest news directly in your inbox, sign up for the weekly Alizila newsletter