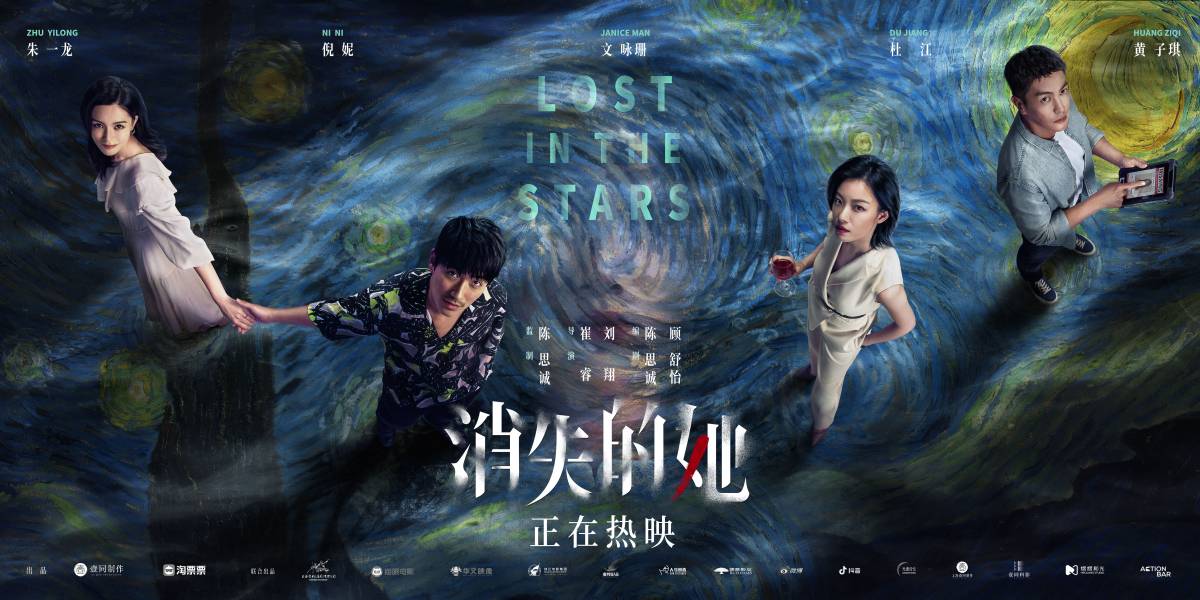 This week, Alibaba Pictures' latest movie, "Lost in the Stars," topped the summer charts in Mainland China in terms of total box office revenue.
In other news, Nike executives celebrated the American sportswear brand's 6.18 Mid-year Shopping Festival results and predicted a winning streak in China sports sales.
And for sun-wary male shoppers, help is on hand. The amount of sun protection products, from sunscreen to parasols, targeting male consumers in China has risen dramatically, according to Tmall data released this week.
Alibaba Pictures' "Lost in the Stars" Emerges as Summer Box Office Hit
A film produced, distributed and promoted by Alibaba Pictures has racked up RMB2.7 billion ($370 million) in total box office revenue in the 10 days since it launched in cinemas across China, the production company shared this week.
The film accounts for nearly half of all box office sales in China this summer so far.
Movie watchers flocked to theatres to watch "Lost in the Stars," which follows a married couple on holiday. Tragedy strikes when the wife goes missing and the film follows the husband's journey to uncover the mystery behind her disappearance.
The thriller is one of 16 films Alibaba Pictures will release this summer.
In addition to bringing movies onto the big screen, the company covers IP licensing, cinema ticket management and also provides data services within China's entertainment industry.
The film recorded total box-office receipts of RMB3.5 billion with over 84.25 million views in 39 days.
Nike Confident In China Playbook After Record-Breaking 6.18
Nike's John Donahoe returned from a recent trip to China fired up about the outlook for sports sales in the world's second-largest economy.
While on tour, the Oregon-headquartered company's President and CEO explored Chinese omnichannel shopping trends and gemmed up on the 6.18 shopping festival.
"I was blown away by how the entire marketplace experience comes to life there. Our Greater China teammates are building a connected and seamless journey across digital and physical, commerce and social, owned and partnered doors," Donahue said after his visit to Shanghai and Beijing.
The sneaker multinational participated in 6.18, one of the largest shopping festivals in the world and the first since the pandemic. Many retail analysts and pundits watched the sales figures roll in to gauge the Chinese consumer's resilience post rolling lockdowns crimping spending.
Nike ranked top in Tmall's ranking for sports by brands in terms of paid GMV during the 6.18 shopping festival. Donahoe said that Nike's 6.18 results surpassed last year's record-breaking performance, with sales up double-digits during the festival.
"I'm even more confident in our playbook and strategy," Donahoe told analysts on the company's most recent earnings call.
The company's Greater China revenues rose 22% in footwear, 36% in apparel and 19% in equipment in the three months ended May 31 year-over-year, excluding currency changes.
Number of Men's Sun Protection Products Triple YoY on Tmall
Male shoppers on Alibaba's digital marketplace Tmall have a wide selection of sun protection items available to them – triple as many as last year, in fact.
Once the realm of female-focused cosmetics brands promising milky white complexions, sun care and sun damage prevention has become a concern for all demographics.
On Tmall, twice as many men bought sunscreen products in June compared with last year, while sales of UV-blocking hats also saw an increase.
Major clothing brands, like local outerwear label Bosideng and German apparel maker Adidas, are also getting in on the action with lines of shirts and pants offering sun protection.
Alibaba's Hypermarket Operator Sun Art Retail Goes For Green In 2023
Chinese hypermarket operator Sun Art Retail aims to hit carbon neutrality by 2030, according to the group's ESG report for its fiscal year 2023.
The company achieved a carbon reduction of more than 235,000 tonnes between April 1, 2022, and March 31, 2023, as it rolled out energy-conserving best practices and reduced waste throughout its supply chain.
Sun Art Retail, in which Alibaba acquired a controlling stake in 2020, is working to become carbon neutral across its operations, as well as the gasoline and diesel consumption of its logistics fleet, by 2030.
Alibaba Cloud Launches Generative AI Text-to-Image Model
Alibaba Cloud has opened a generative AI text-to-image model called Tongyi Wanxiang for testing by corporate customers in China, part of its growing suite of artificial intelligence-based applications.
Tongyi Wanxiang can generate images from natural-language prompts, ranging from watercolors and oil paintings to animation and 3D cartoons.
"With the release of Tongyi Wanxiang, high-quality generative AI imagery will become more accessible," said Zhou Jingren, CTO of Alibaba Cloud Intelligence, in a press release on Friday. Zhou sees the model as fostering innovative AI art and creative expression for businesses across industries from e-commerce, gaming and design to advertising.
Other image creation platforms have been released globally, such as Midjourney and Stable Diffusion, but Tongyi Wanxiang will be particularly adaptable to companies' needs in the world's second-largest economy.
Alibaba Cloud Demos Green Tech at Olympic Esports Week 2023
The first-ever Olympic Esports Week was hosted in Singapore from June 22 to 25.
As the worldwide cloud service partner of the International Olympic Committee, Alibaba Cloud provided its AI-driven sustainability solution, Energy Expert, to measure, analyze and manage the carbon emissions of the event's temporary construction.
Caption: Ken Xu, an esports enthusiast and solution architect, explains Alibaba Cloud's efforts to make esports sustainable, educational and inclusive
Alibaba's Grocery chain Freshippo Opens 12 Stores Ahead of IPO
Freshippo, Alibaba's high-tech grocery chain, said it had opened 12 stores in eight cities across Mainland China, including Beijing, Shanghai, and Guangzhou.
Seven of the new stores are in the grocery chain's latest store design, with a greater variety of products, a broader delivery area and a bigger shopping space.
Also in expansion mode, its budget brand, Freshippo Outlets, opened five stores in Shanghai in the Songjiang, Pudong and Minhang districts, expanding its network to 68 stores across 14 cities in mainland China.
Alibaba said in May it had set Freshippo on the path to an initial public offering (IPO) within six to 12 months.
This article has been updated to show "Lost in the Stars'" box-office receipts over 39 days