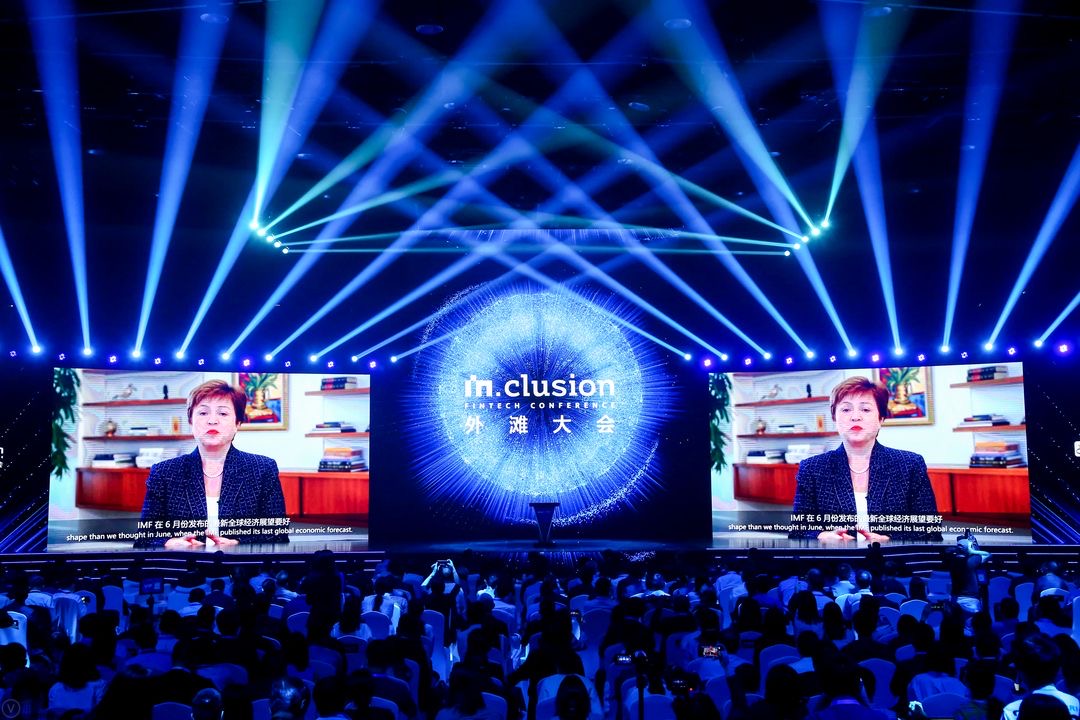 The Alibaba News Roundup is a weekly digest of events and happenings across the company. This week, we look at Alibaba Group Chairman and CEO Daniel Zhang's inclusion into Time's list of the world's most influential people as well as accolades from Fortune and the American Apparel & Footwear Association. Also covered is the kickoff of Ant Group's INCLUSION Fintech Conference.
To receive the latest news direct in your inbox, sign up for the weekly Alizila newsletter.
Time Names Alibaba Chairman and CEO Daniel Zhang Among World's Most Influential People
Alibaba Group Chairman and CEO Daniel Zhang was recognized as one of Time magazine's 100 Most Influential People of 2020. "Daniel led Alibaba through the height of the pandemic in China with courage and creativity. He kept supply chains running, supported small businesses and even brought AI solutions to hospitals for Covid-19 diagnosis," Alibaba Executive Vice Chairman Joe Tsai wrote in a piece for Time. Zhang, who took over as the company's chairman in 2019, is credited as the original architect of 11.11, the world's biggest online shopping event. Zhang was also a major driving force behind Alibaba's New Retail experiences, such as its omnichannel supermarket brand Freshippo, as well as its New Manufacturing initiative unveiled earlier this month. In his piece for Time, Tsai added: "In a year in which global economies have been massively disrupted, were we looking for a steady pair of hands or innovation-led excitement? In Daniel Zhang, we got both." Click here to read more.
Alibaba Is Top Individual Company in Fortune's 'Change the World' List
Fortune magazine this week named Alibaba Group the world's top individual company – overall number two, just behind a united front of vaccine makers working to find a global solution to Covid-19 – in its annual "Change the World" list of businesses creating positive social impact in the world. Fortune said it was recognizing Alibaba for its mobilization of global infrastructure to support different communities during the pandemic. You can find more on the ranking here.
Alibaba Accepts AAFA Retail Innovator of the Year Award
Alibaba this week also received the Retail Innovator of the Year honor at the American Apparel & Footwear Association's 42nd American Image Awards. Alibaba President Michael Evans received the award on behalf of the company at the event's first virtual gala. "In these extraordinary times, we have to think outside the box and innovate. That is certainly truer today than ever before. A global pandemic, lockdown, store closures, supply chain disruptions, you name it – in 2020 we have seen it," said Evans. "Innovation is not only needed in times like this, it may be the difference between surviving and not. That's why winning the Retail Innovator of the Year Award in 2020 means so much to Alibaba."
Marc Jacobs Becomes Latest Brand to Join Tmall Luxury Pavilion
American fashion powerhouse Marc Jacobs on Monday opened a digital flagship store on Tmall Luxury Pavilion, Alibaba's dedicated platform for luxury and premium brands. The store features new seasonal items as well as the brand's popular Snapshot camera bags and its Peanuts x Marc Jacobs crossover collection. The Pavilion offers an opportunity to connect with digitally savvy luxury consumers as well as valuable insights and tools to help grow its business in China, the brand said.
Ant Group and Alipay Kick Off First Annual INCLUSION Fintech Conference
Ant Group's inaugural INCLUSION Fintech Conference kicked off on Thursday, bringing together an international lineup of speakers, including International Monetary Fund Managing Director Kristalina Georgieva, to address and explore the role of technology in building a better society. At the event, Alipay unveiled its latest blockchain technology, Trusple, an open platform built for small and medium-sized businesses to securely trace and track their international payments online. According to the company, cross-border payments that used to take a week can be processed as fast as by the next day using Trusple. Leading financial institutions like BNP Paribas, Citibank, DBS Bank, Deutsche Bank and Standard Chartered have already joined Alipay to further accelerate the adoption of this technology.
Malaysia-China Logistics Service Launching Ahead of 11.11
On Wednesday, Alibaba Group's logistics arm Cainiao Smart Logistics Network announced it has teamed up with Best Inc. to launch an end-to-end logistics service between Malaysia and China. Powered by Cainiao's technologies, the new service would shorten sea-freight shipping time by two to five days. Malaysian consumers will be able to receive their e-commerce parcels as soon as the next day upon clearing customs. This new partnership is part of Alibaba's effort to facilitate the growth of Malaysian SMEs with accessible, reliable cross-border logistic services, following the launch of the company's first overseas e-hub for the Electronic World Trade Platform in Kuala Lumpur.
Cainiao Doubles Down on Its Parcel Shipping Service
Speaking of Cainiao, the unit said it plans to double the users in its package-tracking and shipping-services app to 400 million people over the next year. Cainiao Guoguo will also expand the coverage of its doorstep delivery service to 100 cities and launch 200,000 self-service parcel-dispatch points across China. This upgrade comes as Cainiao Guoguo looks to improve the delivery experience for customers, including those in lower-tier and rural regions. In May, the app also launched a low-cost international mailing service for consumers in more than 2,800 Chinese counties and districts to send packages to over 20 countries and regions in the span of five to ten days.
Alibaba Business School Introduces Renamed Global Digital Talent Network
Alibaba Business School's Global E-Commerce Talent Network on Tuesday officially changed its name to the Global Digital Talent Network – a move that reflects its broadened efforts to empower youths in the digital era. The name change was announced during a half-day program that focused on the need to cultivate digital talent. Aside from featuring presentations from GDT representatives and industry leaders, the event also welcomed new GDT joiners from Mexico, the Philippines and Thailand.