This week, luxury brands worldwide have released collections to celebrate the Year of the Tiger in the Chinese zodiac.
In other news, executives shared that Generation Z consumers are topping the charts with their outsized demand for imported goods on Alibaba Group's Tmall Global e-commerce platform, from niche overseas perfumes to cat food.
Researchers at DAMO Academy published the definitive list of futuristic technology that will impact our lives in the coming five years.

Luxury Brands Unveil 1000+ Year of the Tiger Collections
The start of February will usher in the Year of the Tiger, and to get into the festive spirit, global luxury brands are releasing themed specialty items.
Luxury jeweler Cartier has launched a special edition painted enamel watch featuring the big cat, with only 20 pieces produced. The tiger portrait on the dial is hand-painted by Cartier's master craftsmen, and the watch surface is inlaid with a string of diamonds, depicting a tiger.
Likewise, watch manufacturer IWC has launched a special edition of the pilot series of the Year of the Tiger, which is limited to just 500 pieces globally.
If wrist candy isn't quite your speed, check out Burberry's new tiger-print cashmere sweater, Marni's iconic big-toe shoes in a Year of the Tiger Edition, or even a Year of the Tiger tote bag from Coach.
These limited editions are par for the course, according to Alibaba e-commerce platform Tmall. Even outside the Chinese New Year period, luxury brands release more than 30,000 new products on the site every month.
China's Gen Z Leads Demand for Imports on Alibaba's Tmall Global
Generation Z is the fastest-growing consumer cohort of imported goods in China, Alibaba revealed at a virtual conference this week.
The number of shoppers born after 2000 grew more than 70% on Alibaba's cross-border marketplace Tmall Global in the 12 months ended March. Of the 100 million annual active users on the platform, around 30% were born after 1995.
"Consumers of imported goods are getting much younger, with the fastest growth from Gen Z consumers, [so] their huge consumption potential is important to brands," said Alvin Liu, president of Alibaba B2C Retail. He spoke at a virtual summit held on Wednesday for international brands.
Beyond a taste for overseas goods, Chinese Zoomers are reshaping the domestic consumer market as a whole and sales of perfume, whiskey and fashion products have all grown as a result.
Read more here to learn about Gen Z's unique shopping tastes
Alibaba Spots Cutting-Edge Technologies That Could Change Our Lives Within Five Years


Alibaba's research and innovation institute DAMO Academy has identified the emerging technologies that are most likely to change how society and industry operate within the coming five years.
By analyzing millions of public papers and patent filings over the past three years and conducting interviews with nearly 100 scientists, DAMO said these are the fields most likely to achieve significant breakthroughs.
"The boundary of technologies is extended from the physical world to mixed reality, while more and more cutting-edge technologies find their way to industrial applications," said Jeff Zhang, Head of Alibaba DAMO Academy.
We've selected our top five from among the ten trends that we believe will make the most significant impact on day-to-day life. We are excited about what the future may hold, from AI for scientific research and renewable energy supply regulation to perceptive soft robotics and diagnostic tools for doctors.
Discover our top picks here
Fliggy Transports Museum-Goers Back In Time With Augmented Reality
Alibaba's travel-services platform Fliggy is partnering with Hangzhou-based tech company Rokid to launch guided augmented reality (AR) tours in museums across China.
Liangzhu Museum in Hangzhou is among the first to offer AR-powered tours. The headset blends artifacts at the museum with digital panoramas to give visitors the feeling that they have gone back in time.
The technology is also deployed in surprising ways; for example, when museum-goers look at a jade artifact that features a bird hieroglyph, they will see a digital bird flying out of the display window. Information about the artifact is then superimposed onto their view through the glasses, creating an immersive experience.
More museums in China are about to integrate AR into the viewing experience, with enhanced guided tours available for booking on the Fliggy app.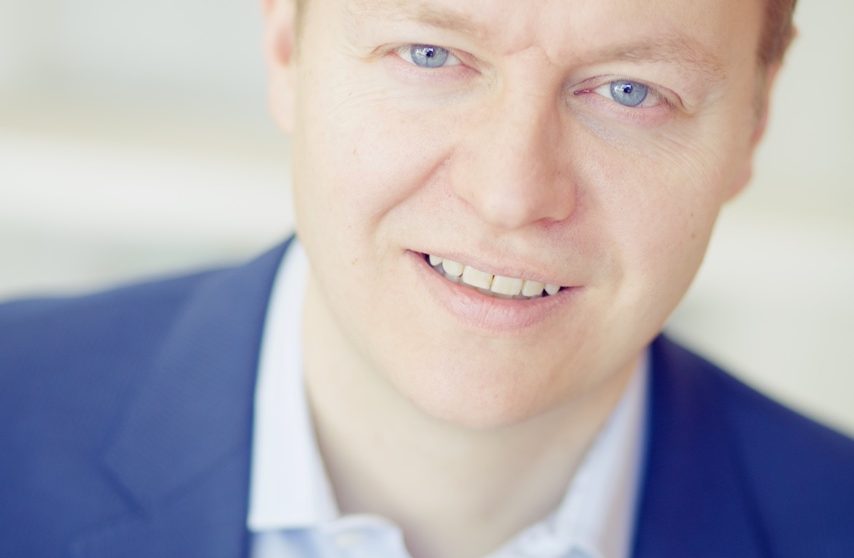 Appointment of new General Manager for UK, Netherlands and Nordics
Roland Palmer, former Head of Europe for Alipay, is stepping into the role of Alibaba Group General Manager in the UK, Netherlands and Nordic countries, the company announced this week.
"I am incredibly excited to take up this new role within Alibaba Group […and] I look forward to working with all of our current and future customers and partners across the region," Palmer said in a statement.
He holds an MBA from Switzerland's IMD Business School and has experience as a management consultant with Bain & Company, as well as having held multiple senior management roles with a range of FMCG companies, including Coca-Cola and Unilever.
Palmer will oversee a central part of Alibaba's globalization strategy to connect international brands and retailers with the growing Chinese market.