This week, purchase data from Alibaba Group's 6.18 Mid-Year Shopping Festival revealed some of the hottest shopping trends among consumers in China.
Sales of tech gadgets for pampered pets were all the rage on Alibaba Group's B2C marketplace Tmall as consumers splash out on their fur babies.
The platform also launched a dedicated service this week for parents to conduct Q&A sessions with more than 50 childcare brands during the 6.18 shopping festival.
In other news, brick-and-mortar department store chain Intime launched a special taxi program giving free lifts home to customers at its Hangzhou branch.
Smart Gadgets for Furry Friends Gaining Traction

Fido is living large this 6.18. Purchases of pet-related robots, smart feeders and automatic litter boxes surged during the presale period, according to Tmall.
Sales increased most rapidly among millennial and Gen-Z consumers in China who are no longer satisfied with keeping their pets well-fed.
Digital gadgets such as intelligent pet bowls help pet owners track their furry friends' eating habits and physical conditions. Likewise, companion robots that intelligently interact with animals are good for pets' mental health.
Younger consumers are also investing in wigs, coats and booties for their pets and keeping them healthy with dietary supplements.
Tmall Launches Childcare Consulting Service For 6.18
Parents, help is on the way! Shopping for children is easier this 6.18 thanks to a tie up between more than 200 product specialists and 50 baby and childcare brands on Tmall.
Mothers and fathers can submit questions and comments about specific products to brands while shopping for their little ones.
"Online consulting requests have soared since the pandemic began, and pediatrics is the most needed," said Zi Yan from Tmall's mother & baby business category.
Baby formula companies on the platform have also banded together as part of an online education session with more than 1,000 pediatricians available to answer queries during the shopping period.
"The enhanced shopping experience increased consumers' trust," said Shenming Ni, a childcare specialist for global formula brand Gerber's Tmall flagship store.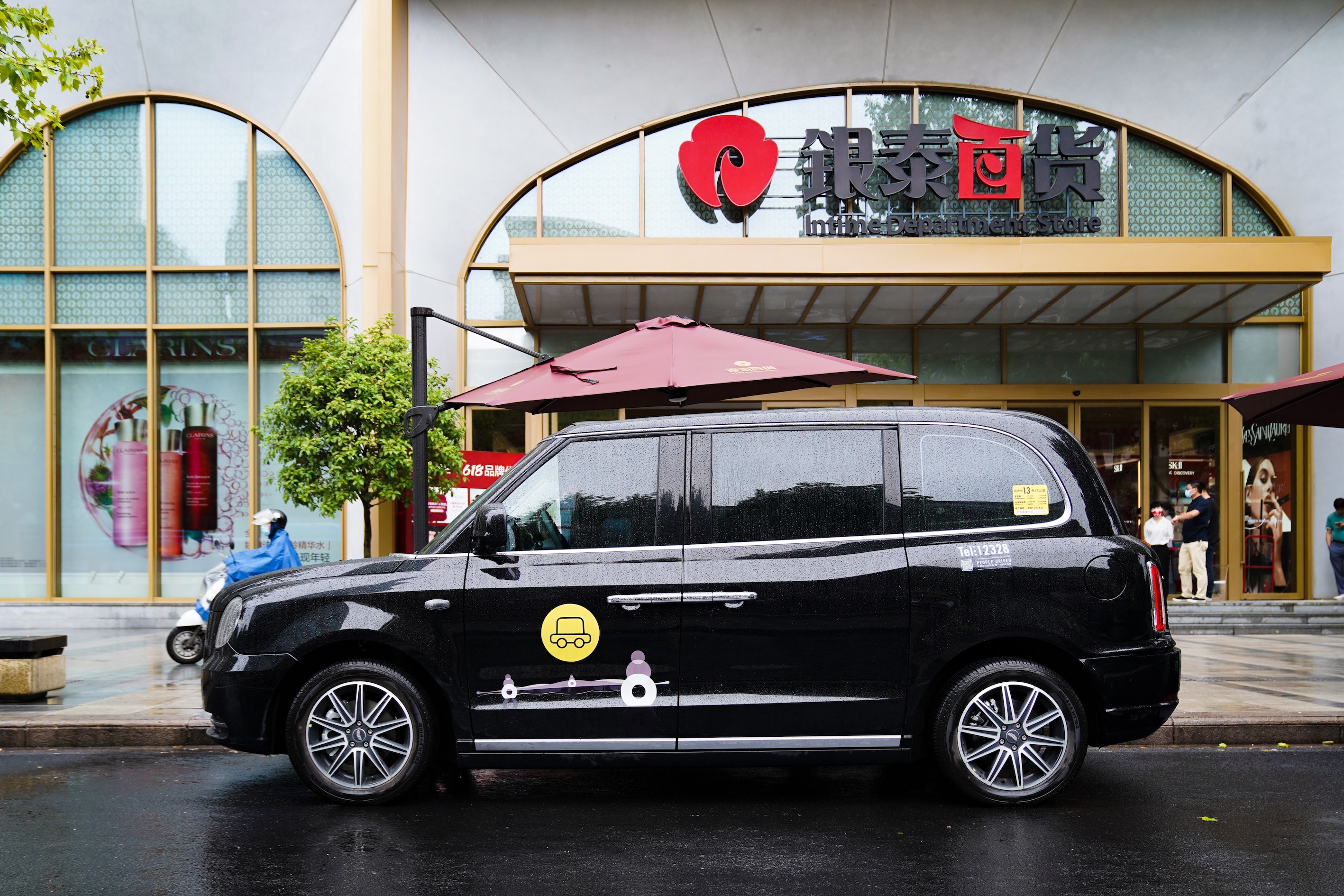 Intime Shoppers Enjoy Free Rides Home
Alibaba's retail chain Intime has joined forces with Chinese automaker Geely Auto to give customers a free ride home after shopping at its Hangzhou store location during the 6.18 shopping period.
No minimum purchase is required for shoppers to enjoy the free service from June 10 to June 20 at Intime's Wulin store. In the first three days of launching the program, around 1,000 consumers took part.
Updating customer service is part of Intime's recent effort to build an exclusive "shopping circle" to serve its shoppers better this 6.18. The chain offers a range of services, from taxi booking to gift-wrapping.
A Whole New World: Brands Pursue Growth into New Product Categories
Retailers are expanding their horizons in China by reaching into new categories and extending product lines to increase selection.
"There's a limit in trying to reach new customers in the competitive retail environment in China, because most of the consumer segments have been covered," said Xie Wei, Head of New Product Launch, Tmall Industry Development and Operation Center.
To reach around these limitations, large consumer goods companies spend an average of $1.4 billion in research and development (R&D) each year to bring new products to market, according to research by consulting group Bain & Company.
Factoring in their costs beyond R&D, product innovations may account for up to 30% of their resources.
Learn how Alibaba's TMIC is spurring innovation here
Male Beauty Brands Lay Foundation For Rapid Growth In China
Chinese consumers are embracing male beauty and grooming brands as gender stereotypes crumble and a wider array of products become readily accessible on digital platforms.
Data from Alibaba showed just how fast the male beauty category is gaining traction in the world's second-largest economy.
The gross merchandise value of male grooming on Alibaba's digital shopping platforms Taobao and Tmall surged 20-fold year-over-year between June 1 and June 3 in the runup to the 6.18 shopping bonanza.
"We're running out of stock," Stephen Shortt, founder and CEO at British male grooming brand Hawkins & Brimble, told Alizila. His company has three factories running at full tilt and had to airfreight products to China to keep pace with demand ahead of the 6.18 festival.
Get the full story here
Alibaba Cloud Unveils New Cloud Infrastructure to Power Data Centers

Alibaba Cloud unveiled a new cloud infrastructure system designed in-house to power its cloud-native data centers during its annual summit on Monday.
The system, dubbed Cloud Infrastructure Processing Unit (CIPU), is running in a handful of data centers operated by the cloud computing branch of Alibaba Group.
CIPU helps Alibaba Cloud deliver performance improvements in networking, storage, security and computing power to clients by offloading virtualization functions from servers to dedicated hardware.
"The rapid increase in data volume and scale, together with higher demand for lower latency, call for the creation of a new tech infrastructure," said Alibaba Cloud Intelligence President Jeff Zhang in a speech during the summit, which was held virtually this year.
Learn here about how Alibaba Cloud is meeting these needs