This week, Alibaba Group's product launch incubator Tmall Hey Box announced the busiest schedule of item releases on the platform since the pandemic started, including new offerings in skincare and fashion.
In other news, digital platforms and their broader ecosystems in China are stimulating employment and will drive work opportunities for recent graduates going forward, a report from Alibaba's research wing AliResearch found.
Users of e-commerce marketplace Alibaba.com can rest assured that they are receiving the highest quality goods, following a partnership between the platform and German service auditor TÜV Rheinland this week.
Product Release on Tmall Hey Box Hit a Record High in March
Brands are releasing a record number of products in March via marketing service Tmall Hey Box, driven by consumption recovery in the world's second-largest retail market.
The number of product launches scheduled for the month ahead using the tool jumped 400% year-over-year, the highest in three years, according to the platform.
International brands, including skincare line La Mer, New York-based fashion label Theory and baby care brand Huggies, will all introduce product offerings in March.
The launches come at an ideal time, according to Tmall, and will cater to digitally-native young shoppers in China who are embracing niche hobbies, outdoor activities and wellness.
Digital Economy Boosts Employment for College Graduates – Aliresearch Report
Digital platforms in China will provide over 28 million employment opportunities for recent college graduates in the next seven years, a joint report between Alibaba's AliResearch Institute and Northeast Normal University in Changchun shows.
Over 11% of people who graduated college in the last two years have since worked in the digital economy, according to the report.
Based on a survey among 40,000 students who graduated between 2020 and 2023, the report found that digital platforms like Alibaba's B2C marketplace Taobao improved employment for college graduates by creating job opportunities and simplifying job searches.
In fact, digital platforms can create new forms of employment. Over 50% of stores on Taobao count fresh college graduates among their employees, according to the report.
Taobao and its ilk also build a more flexible work environment by allowing people to start digital side hustles and work remotely.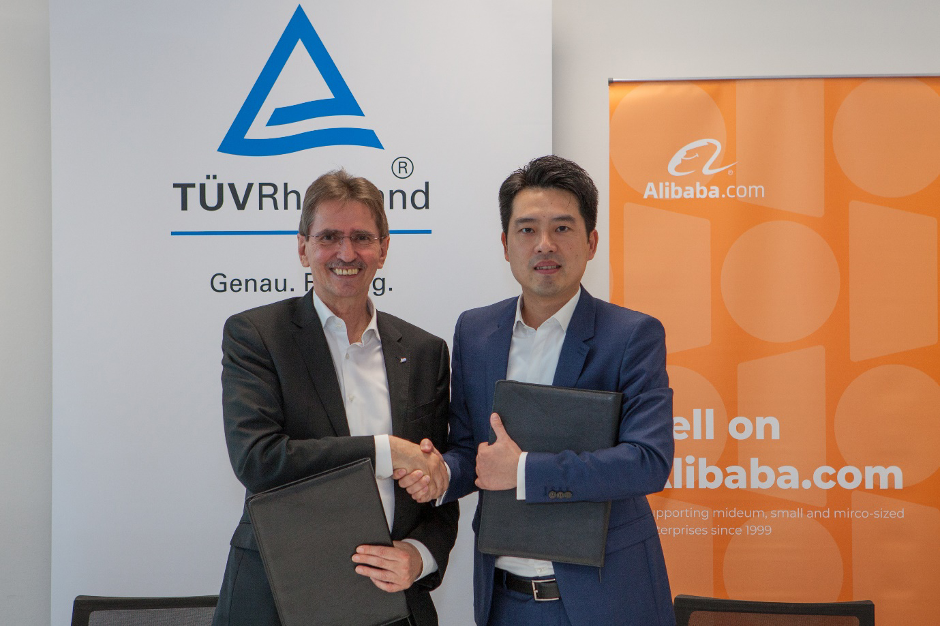 Alibaba.com Streamlines European Seller Verification With TÜV Rheinland
Consumers who shop from SMEs selling on Alibaba's cross-border B2B platform Alibaba.com can rest easy thanks to an updated verification service provided by German quality assurance provider TÜV Rheinland.
The two platforms signed a Memorandum of Understanding (MoU) on Monday to verify German, Italian, Austrian and Swiss suppliers, with plans to extend to other European countries in the near future.
"Our independent audits will help build the trust amongst wholesale B2B buyers and sellers, and ultimately create a more dynamic e-commerce sector that creates long-term, sustainable growth opportunities for European SMEs," said Andreas Hoefer, Executive Vice President of Systems Business Stream at TÜV Rheinland worldwide.
TÜV Rheinland has been working with Alibaba.com in China since 2012, where it gives a stamp of approval on research and development capabilities and oversees quality management, among other services.
Vitamix Blends a Recipe for Success on Tmall
American blender maker Vitamix, the creator of the country's first infomercial, is bringing its live demonstrations and cooking classes to Chinese consumers through digital tools.
The brand has been on Alibaba's online marketplace Tmall since 2019, where it regularly shares tutorials and innovative twists on local recipes on real-time video streams to users' phones.
Working with e-commerce agency WPIC, the brand leverages livestreaming to engage consumers with demonstrations and events, even building a brand-new test kitchen in China.
Learn more here
Alibaba Welcomes Mexican Delegation to Learn About Digital Economy
Alibaba's digital economy training program Global Digital Talent (GDT) hosted its first hybrid event in three years last week, welcoming a delegation from Mexico to Hangzhou to learn about digitalization in rural economies.
E-commerce is empowering rural residents in China to become entrepreneurs by selling local products online and Mexican regional governments are working to replicate this success back home.
"We want to take what China is doing [well] to Mexico," Miguel Cuevas, Strategic Projects and Innovation Chief at the Ministry of Education of Guanajuato, Mexico, told Alizila.
The group of officials and instructors led by Cuevas will apply learnings from the recent conference organized by GDT to teach students in Mexico about e-commerce and trade.
Read the full story here