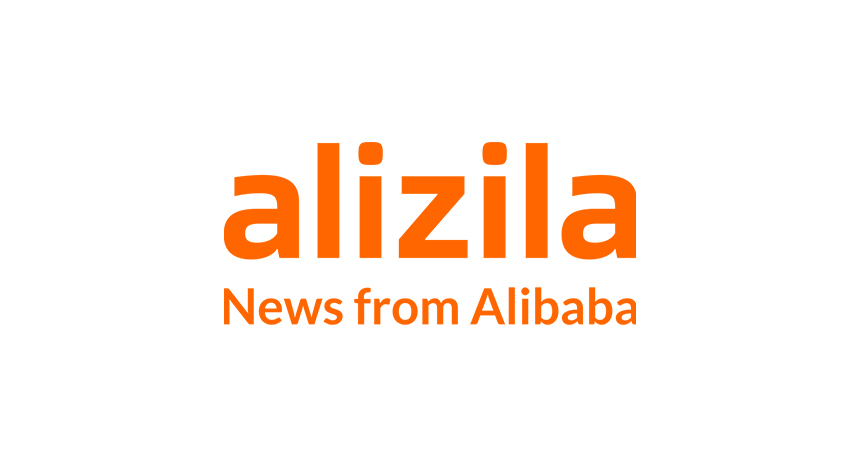 Chinese e-commerce company Alibaba Group has rebooted its effort to popularize its homegrown mobile phone operating system, seven months after Google, owner of the dominant Android OS, blocked the China debut of a high-end Acer smartphone featuring Alibaba's software.
At a press conference in Beijing today, officials for Alibaba's mobile business unit outlined plans to leverage the parent company's strength in e-commerce to enlist support from device manufacturers, telecom carriers and software developers in the creation of an "ecosystem" revolving around the Alibaba OS, originally branded the Aliyun (Ali Cloud) OS but now renamed the Alibaba Mobile Operating System.
Officials also announced that five additional handset makers were launching phones running the Alibaba software, although none are major players in China's booming smartphone market.
Alibaba, China's largest e-commerce company, will employ online shopping to encourage adoption of its unusual OS, which is based on a cloud-computing model. At the press conference, officials announced the creation of a new sales channel on Taobao.com, Alibaba's market-leading online shopping website, dedicated to AMOS phones.
Alibaba officials said the Taobao channel will help handset makers that adopt AMOS phones become more competitive by selling directly to consumers, bypassing traditional brick-and-mortar sales channels and thus reducing warehousing, distribution and others costs in a field where profit margins are razor thin.
Alibaba also announced:
√¢—¬è It will subsidize handset makers by paying them an ongoing fee of RMB 1 a month for every AMOS-equipped phone they sell, providing the phone's owner remains an active user of the software.
√¢—¬è The e-commerce company will encourage software developers to build cloud-based AMOS applications through a RMB-$1-billion program that will funnel funds to apps makers through revenue sharing and other incentives or rewards. Details of the program were not available.
√¢—¬è Alibaba says it is working with smartphone makers and telecom operators so that consumers who sign up for mobile-phone service plans can obtain smartphones without paying deposits or down payments. Creditworthiness will be determined through a system similar to the one used by Alibaba subsidiary AliFinance that offers microloans to small online retailers based on their activities on Alibaba e-commerce platforms. Shopping and payment recordsfrom Alibaba's retail websites will be used to vet consumers.
Jonathan Lu, president of the Alibaba Mobile business unit, stressed that the company has "an open attitude" and "welcomes cooperation with all types of partners to together create a healthy ecosystem" for the mobile Internet. Lu is slated to replace Jack Ma as CEO of Alibaba Group on May 10.
The announcement signals Alibaba Group's ongoing commitment to a dark horse OS that has struggled to gain traction in China's competitive smartphone market, which is awash in devicesrunning Google's Android OS.
Even though Alibaba charges no software licensing fee, the company has been unable to attract marquee manufacturers to adopt the OS since its debut in July 2011. Prior to today's announcement, only appliance manufacturer Haier and phonemaker Beijing Tianyu havefieldedAMOS phones.
Alibaba'sbiggest setback came last September, when the launch of an Acer smartphone runningthe company'ssoftware was cancelled under pressure from Google.
Google argued that the Alibaba OS was an incompatible version of Android. (Alibaba officials havemaintained thatwhile both the Alibaba and Google systems share lineage with the open-source Linux operating system, the Alibaba OS is not an Android variant, although it can runmostAndroid apps.) Under its licensing agreement with Google, Acer risked losing its right to install Android on its most popular mobile devices if it went ahead with the launch.
Alibaba is pushingforwardin spite of the massive advantages held in China by the world's two largest mobile operating system companies, Google and Apple. In the third quarter of 2012, Android accounted for 90 percent of all mobile operating systems in China while Apple's iOS had 4.2 percent of the market. China last year surpassed the U.S. to become the world's largest smartphone market.
Android's ubiquityrecently drewthe attention of China's Ministry of Industry and Information Technology, which last month issued a white paper that concluded China's smartphone industry is "too dependent on Android." The Ministry said China has the ability to create its own mobile operating system.
Morepeople use mobile devices than computers to access the Internet in China and the market is growing quickly, making it crucial for technology companies to carve out footholds as smartphones and tablets become the first choice of consumers for entertainment, communications and online shopping. Several Chinese companies including China search giant Baidu and telecommunications hardware maker Huawei have been promoting self-developed versions of Android.
At the press conference today, Alibaba said five Chinese smartphone makers—KONKA, ZOPO, Amoi, G'Five, and Little Pepper—were launching a total of six new phones that will run the Alibaba OS, which has been recently upgraded with a cleaner and simpler user interface.