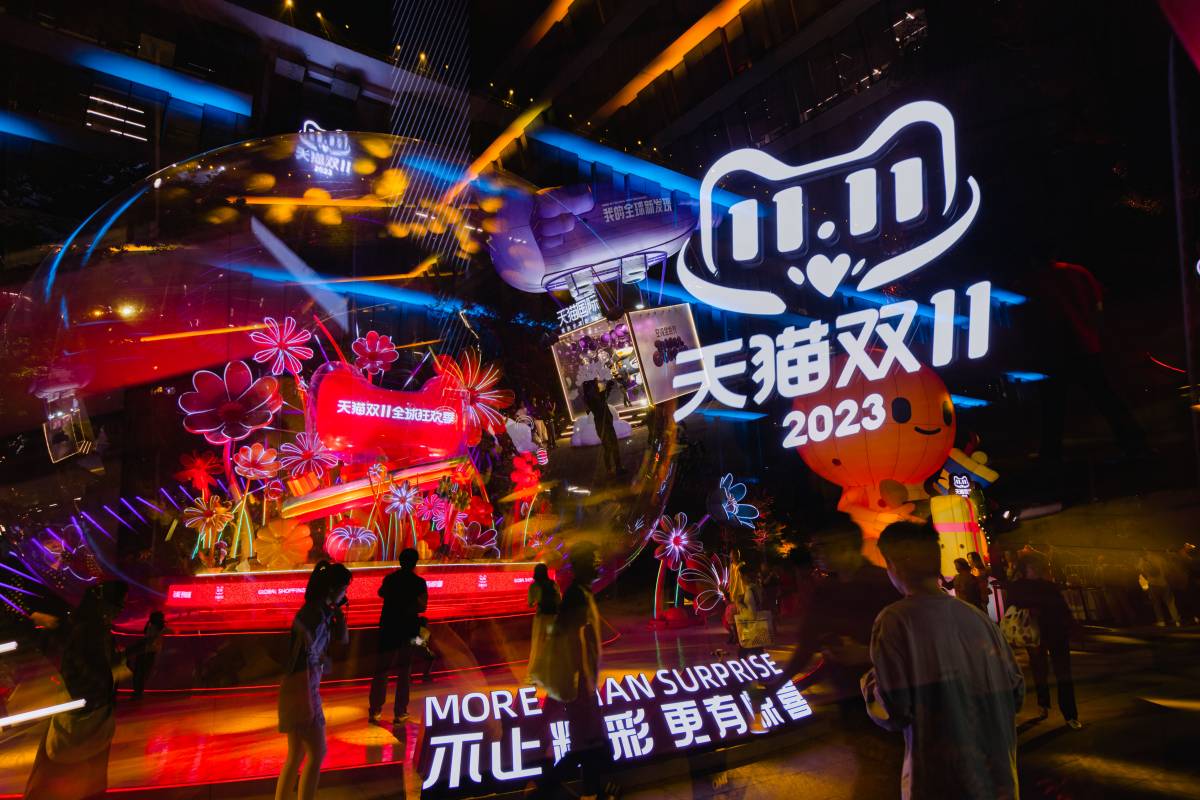 Alibaba Group's China commerce business Taobao and Tmall Group said gross merchandise value (GMV), orders and participating merchants grew during its 2023 11.11 campaign year-on-year.
Taobao and Tmall said value-for-money products and livestreaming proved popular among Chinese consumers during the shopping festival, while artificial intelligence-powered tools helped merchants run more efficient marketing campaigns.
"Taobao and Tmall's solid performance reflects the success of our user-first strategy, which is focused on competitive pricing, diverse content offerings, and AI-driven technologies that further optimized consumer and merchant experiences during the campaign," said Taobao and Tmall Group's Chief Executive Officer Trudy Dai in a statement on Sunday.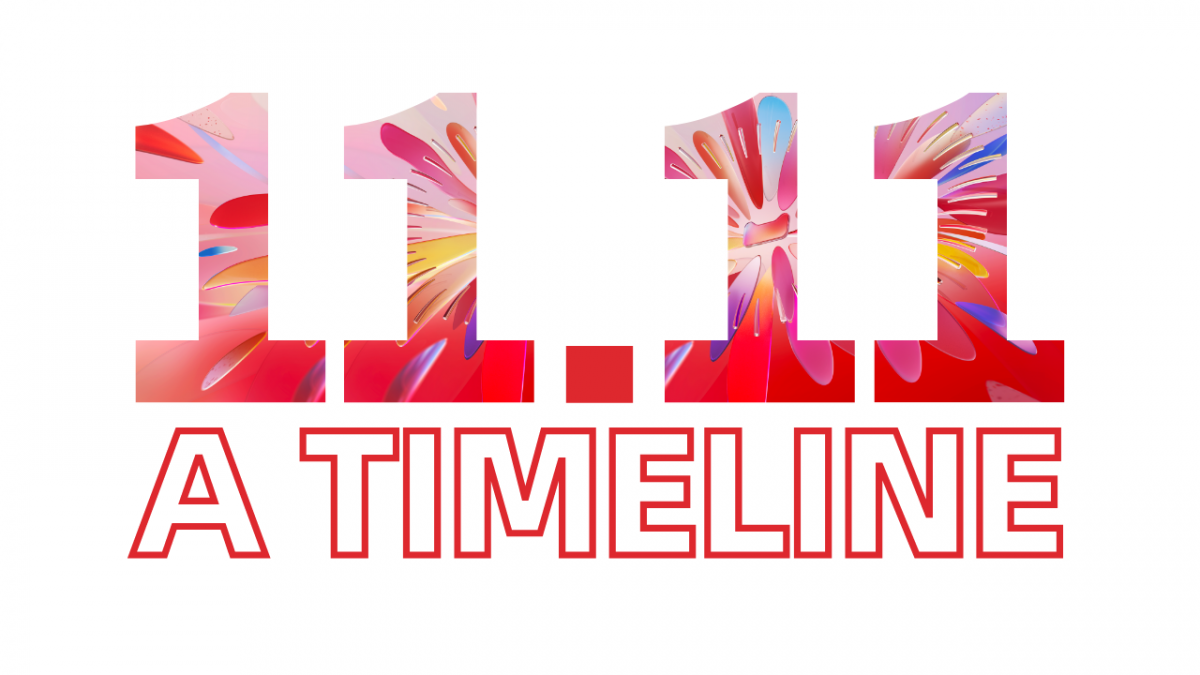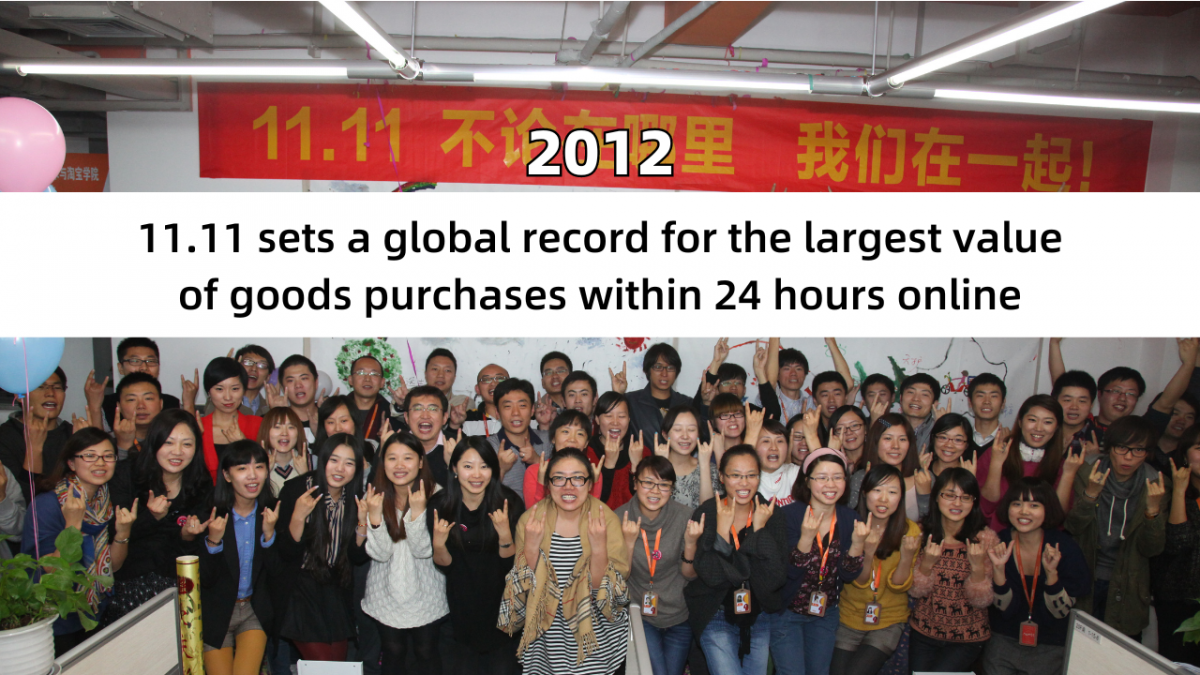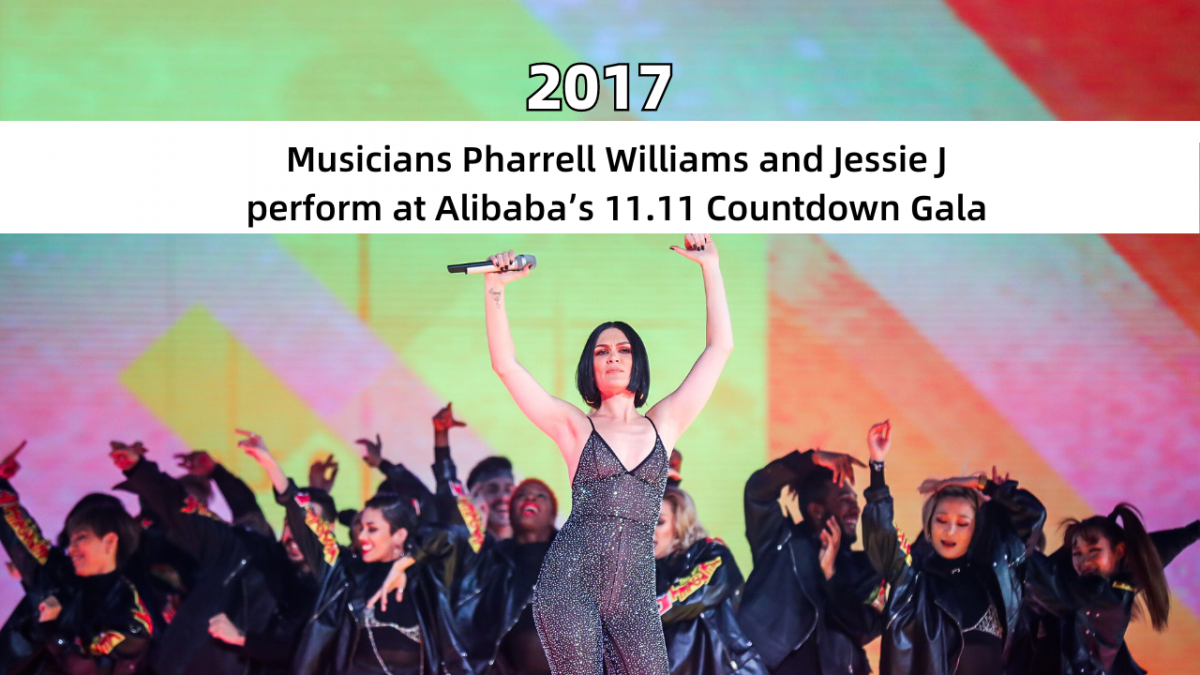 In its 2022 festival, Taobao and Tmall delivered GMV in line with 2021's performance despite macroeconomic challenges and the impact of COVID-19. Alibaba's broader e-commerce ecosystem posted a GMV in 2021 of RMB540.3 billion ($84.54 billion at the time).
Also known as Double 11 or Singles' Day in China, the weeks-long shopping festival is pivotal for merchants, large and small, to engage with Chinese consumers. Last year's 11.11 industry-wide GMV was over RMB1 trillion, according to analysis by consultancy Bain, more than four times the GMV generated during 2022's Cyber Week.
In a barometer of consumer sentiment this year, China's State Post Bureau said on Sunday that express delivery volume hit a record high during the festival. Between Nov. 1 to Nov. 11, parcel volume swelled to 5.26 billion packages, 23.22% higher than a year earlier. On Saturday, 639 million parcels whizzed around China, up 15.76% year-on-year. Taobao and Tmall ran its campaign from Oct. 24 to Nov. 11.
Shift to Thrift
Economic headwinds turned consumers more cautious this year. When consultancy Bain asked Singles Day shoppers to state their top reason to spend during the festival, 45% responded that they were mainly seeking value.
"People are looking for deals in 2023," said China retail expert Ashley Dudarenok.
Taobao and Tmall's direct discount venue offering a 15% price reduction recorded 210 million orders, while the venue featuring value-for-money products from manufacturers generated nearly 90 million orders.
Some merchants looked to offer value to Chinese consumers in different ways. British beauty-tech company CurrentBody gave away a radio frequency device with its 4-in-1 mask to Tmall customers. "It's the best offer we've ever given to anyone worldwide," said CurrentBody's CEO Laurence Newman told Alizila in an interview.
As of 00:00 am China Standard Time (CST) on Nov. 11, 402 brands surpassed RMB100 million ($13.72 million) in GMV each, while 38,000 brands more than doubled their GMV year-on-year.
"There is an underlying deep interest in China," said Ian McGarrigle, Chairman of the World Retail Congress, in an interview with Alizila. "People are looking for growth and China is high on the agenda."
Shopertainment
The onus this year was on merchants to do an even better job of engaging more prudent consumers. Many stepped up to the task by embracing livestreaming, which blurs the boundaries between shopping and entertainment, said consultants.
"Brands have to be much sharper in how they communicate and reach the right people, the customer proposition, and where the value exchange sits," said David Roth, the CEO of retail practice The Store-WPP and Chairman of consultancy WPP BAV, in an interview with Alizila.
Sports brand FILA was among the brands with a dedicated livestreaming channel during 11.11. A group of hosts for FILA generated a transaction value during pre-sales above the RMB100 million mark on Oct. 24 on the stream.
Taobao and Tmall said that as of 00:00 am CST on Nov. 11, 38 merchant-run livestreaming channels generated over RMB100 million in GMV each, accounting for over 60% of the channels with over RMB100 million in GMV. Four hundred fifty-one merchant-operated channels recorded over RMB10 million GMV each during the campaign period.
Part of the entertainment for shoppers was the razzmatazz around the shopping festival itself, including Taobao and Tmall's Countdown Gala. AliExpress hosted a concert in Madrid on Nov. 10 featuring Spanish pop duo Funzo & Baby Loud, Dominican musician Henry Mendez and other stars.
Hi-Tech 11.11
Shoppers could call on artificial intelligence to help them find the best bargain around.
Millions of users have tried Taobao App's embedded generative AI application "Taobao Wenwen" since its beta launch in September, which helps shoppers refine their searches and guides consumer decision-making through AI-powered question-and-answer sessions.
"The next role for the platform is to be much more consumer-centric and help give the feeling that the consumer is in control," said WPP's Roth.
Even as consumers are in a more cautious mood, the rise of Generative AI has made it possible for merchants to cut costs, said Bain.
Alibaba Cloud has made a slew of AI tools available to merchants during the shopping festival that can help them become more efficient. Taobao and Tmall's merchants used the AI tools over 1.5 billion times during the run-up to 11.11 and the campaign itself.
Year-Round Loyalty
For merchants looking to capture the spike in sales during 11.11 and create sustained interest in their brand, membership programs became more popular.
During the festival, Taobao and Tmall merchants added more than 100 million new members in total.
"Brand membership programs continued to play a pivotal role in this year's 11.11, highlighting our capabilities in supporting merchants to nurture sustainable, long-term consumer loyalty and business opportunities," said Taobao and Tmall's Dai.
This article has been updated on Nov. 11 to include data on parcel deliveries