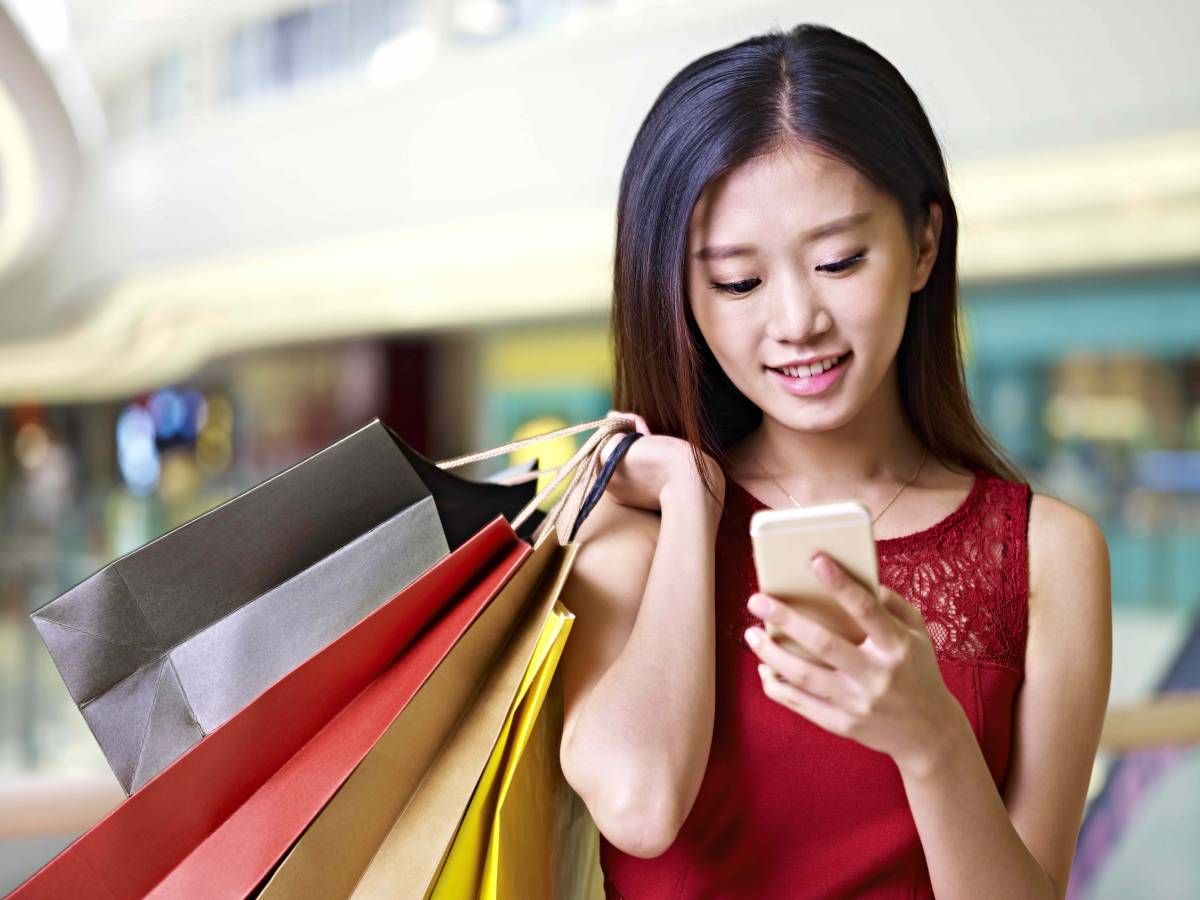 Affluent young female consumers are driving sales at Alibaba Group's cross-border B2C platform Tmall Global as consumers snap up the latest shopping trends from probiotics to scientifically proven skin care products. 
Tmall Global, the largest import e-commerce platform serving consumers in China, has previously said it aims to incubate around 1,000 international brands over the next three years.
Over 100 million annual active consumers shopped on Tmall Global for the 12 months ended July 31, and 70% were female. Meanwhile, two-thirds of Tmall Global's consumers were born after 1990, and most belong to China's Generation Z.
"Women make up 70% of our entire customer base. Female consumers are [the] primary decision makers for shopping in Chinese households," said Lynn Dong, the General Manager of Tmall Global, in an interview with Alizila.
Tmall Global shared these customer profiles this week during its 2022 Global Worldwide Partners Conference – an annual gathering to unveil the platform's strategy with overseas merchants and business partners.
For the first time, Tmall Global shone a spotlight on the high proportion of young female consumers using its services and the significance in terms of penetrating China's consumption market.
"We serve them well, meaning we also capture most demands in Chinese households," said Dong, the main shopper in her own family.
Tmall Global's product offering has evolved rapidly since its launch in 2014. It started out catering to basic household needs, particularly demand for quality baby formula. Over the past eight years, it has helped more than 40,000 global beauty, fashion, health and food brands to enter China.
Nowadays noted Dong, consumers demands have evolved and they are purchasing more advanced ingredients.
"The pandemic has greatly increased people's awareness for health. Not only import probiotics and nutrition supplements for adults but also hypoallergenic baby formula are all achieving fast growth," said Dong.
In the past year, more than 6,400 overseas brands have entered China via Tmall Global, said Dong.
The platform helps international brands stay on top of the latest shopping trends in the world's second-largest economy, such as a growing emphasis on self-care.
"Beauty consumers are passionate about tech/science-based skin care products; professional result-based health care products are also super popular," said Dong.
Leaning into rising demand for supplements during recent years, Tmall Global partnered with health care companies and raw material suppliers to speed up the development and customization of new products for Chinese consumers.
Australia's Life-Space streamlined its supply chain via this program and launched one of its probiotics products on Tmall Global in March; within just three months, they notched up a million yuan in monthly sales.
The platform draws half of its consumer base from first, second and third-tier Chinese cities as of last year, and 80% of all Tmall Global shoppers belong to Alibaba's 88VIP club membership program, representing the most valuable consumer cohort in the group's ecosystem.
"We have observed that the stronger the consumption power, the greater the loyalty from the consumer to Tmall Global," added Dong.
Sales on China's e-commerce platforms rose 19.6% year-over-year in 2021, according to the country's National Statistics Bureau.
Growth Prospects
Tmall Global is driving business growth opportunities among overseas merchants looking to meet demand from China's young and female consumers.
Tmall Global will support brands' marketing and cross-border logistics to help them reach RMB10 million ($1.48 million) in annual gross merchandise value by the end of 2025.
"Cross-border commerce merchants face challenges this year. Nothing is more important than confidence and mutual help," said Dong in Mandarin at the conference.
Tmall Global's Frontee division, previously known as Tmall Overseas Fulfilment, hopes to lead consumers to discover good products from around the world and stay ahead of lifestyle trends.
For young male consumers, who are playing catchup with their female counterparts in terms of purchases on Tmall Global, Frontee recommendations will likely feature imported liquors and gaming machines.
These categories, alongside male grooming and supplements, represent the biggest growth opportunities for merchants hoping to cater to China's male consumers going forward.