Alibaba claimed the number one spot in WPP and Kantar's annual ranking of China's most valuable brands, unveiled on Monday.
Global communications giant WPP and its market research unit Kantar's latest "BrandZ Top 100 Most Valuable Chinese Brands" study valued Alibaba at $141 billion, up 59% from the previous year. This marks the company's first time in the number-one slot since first appearing in the rankings in 2015. Alibaba's brand value has since grown by more than 136% over the past five years, outpacing the Top 100's 92% overall growth in the same period, WPP and Kantar said.
The annual report awards ratings based on financial value, as well as the opinions of people who use and buy from brands. According to WPP and Kantar, this year's valuation is based on market analytics from Bloomberg and insights from over 3.7 million consumers worldwide, covering over 166,000 brands in more than 50 markets. Eligible brands need to be originally created in China and owned by a publicly traded company or have its financials published in the public domain, among other criteria.
Alibaba's rise "reflects the growth of a brand which has contributed to transformational changes in the Chinese market," WPP and Kantar said. Among the various metrics they use to measure brand power are categories, such as "Salient" (coming to mind at the moment of consideration) and "Different" (distinctive), Alibaba scored particularly strongly for being "Meaningful," suggesting the brand has successfully created closer connections with its consumers, according to the statement.
Alibaba demonstrates the best form of brand value realization in the digital era, said Doreen Wang, global head of BrandZ at Kantar. "Instead of relying on traditional ad placements, it focuses on leveraging the power of its platforms to create value for society — and incorporating this dedication to generate social value in its business model," she said.
Chris Tung, chief marketing officer of Alibaba Group, said receiving the top ranking on the list "speaks a lot to efforts in the past 20 years in terms of really delivering our mission, which is 'to make it easy to do business anywhere.' We're happy to see that has resonated with our customers worldwide."
Going forward, he said Alibaba will continue to offer consumers personalized shopping experiences, while supporting brand partners in brand-building, making digital transformations and increasing operation efficiencies. Tung also stressed, as the firm expands globally, the importance of building technologies that all markets can benefit from.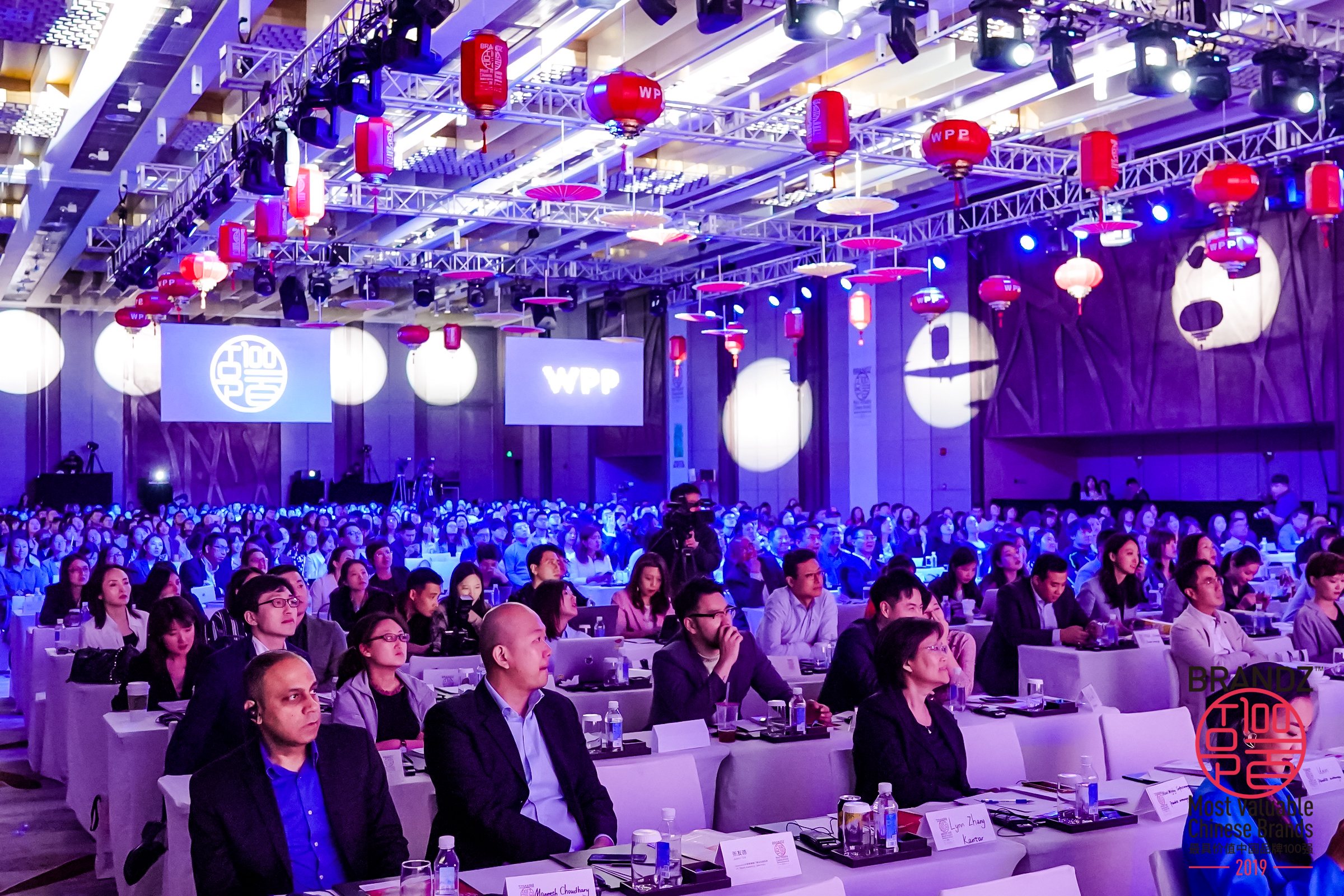 Overall, the total value growth of the top 100 brands reached a record-high this year, increasing 30% year-on-year to $889.7 billion. The report attributed the growth to brands accelerating their expansion into China's lower-tier cities.
"China's stock market volatility over the past year has provided a real-life stress test for valuable brands, which continued to outperform the market. Put simply, valuable brands deliver superior shareholder returns," said David Roth, chief executive of WPP's "The Store" global retail practice in Asia, Europe, Middle East and Africa. "$100 invested in the MSCI China Index in 2010 would be worth around $128 today. That $100 invested in the BrandZ China Top 100 would now be worth $211."
Roth said the threshold to enter the Top 100 list has more than doubled from $311 million in 2018 to $681 million in 2019, demonstrating the continued pace of growth for Chinese brands increasingly recognized as leading the way in innovation.
"Against a backdrop of heightened competition and disruption, building stronger brands is what it takes to stay in the game," he added.