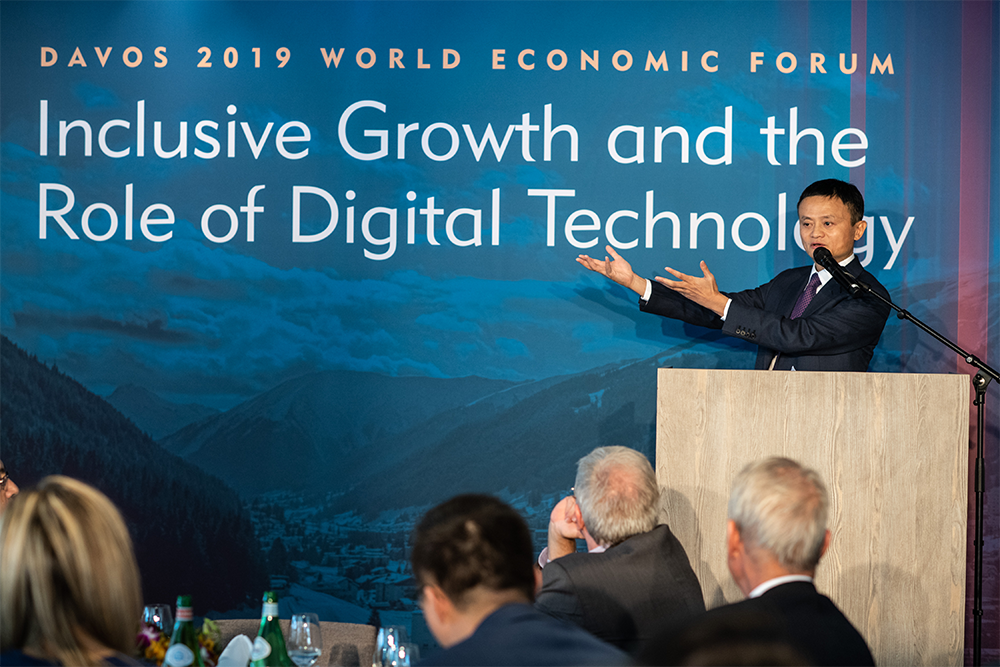 The development of digital technology offers significant opportunities in promoting inclusive growth, said Luohan Academy, an Alibaba-initiated open-research institute, in a paper released on Thursday. However, any progress made in bringing small businesses into the global economy will require concerted efforts between both the public and private sectors, the Academy said.
The paper, titled "Digital Technology and Inclusive Growth," was presented at the 26th World Economic Forum (WEF) conference, held in Davos, Switzerland, this week. Co-authored by a group of world-leading social scientists and economists, including three Nobel Laureates who are part of Luohan Academy's academic committee, it uses China and other emerging economies as case studies to show how applications of digital technologies such as e-commerce and mobile payments could support growth for businesses of all sizes and benefit disadvantaged consumers.
"Experience in China and other emerging markets shows the tremendous potential of a new growth path, one that makes development more inclusive and sustainable," said Long Chen, director of Luohan Academy. "With public-private joint efforts and the right policies, the digital age presents new opportunities for emerging markets that did not exist before."
Tech-driven inclusive growth, which is defined as economic growth that's distributed fairly across society and creates opportunity for all, was the overarching theme at Davos this year. Talking to reporters on Tuesday, WEF Executive Chairman Klaus Schwab said that it was imperative to "define a new approach to globalization which is more inclusive."
"Globalization produces winners and losers, and there are many more winners in the last 24, 25, 30 years. But now we have look after the losers, and after those who have been left behind," he said.
What is Luohan Academy?
Luohan Academy is an independent think tank and open-research institute initiated by Alibaba, the operator of China's largest e-commerce platform and a global tech giant, in June 2018. Launched by Alibaba founder Jack Ma, a 16-member committee comprising top social scientists from around the world, including six Nobel Laureates, calls for research into the social consequences of digital technology. The academy serves as a community for these experts to offer insights into harnessing technology in ways that have a positive impact on humanity.
Digital Tech Boosts Inclusive Growth
According to the paper, the advent of the computer and the internet in the late 20th century and advanced digital technologies such as AI and blockchain in the early 21st century stoked a new and unparalleled technological revolution in the global economy. For many countries, especially in emerging markets such as China, technology can serve as an important springboard to help them catch up to more-developed nations. At the micro level, technology can also help narrow the knowledge and access disparity among the different socioeconomic groups.
What made this possible is digital technology's unique benefits, namely its low cost and ease of use. Taking advantage of those two factors, China has been able to become the world's leader in e-commerce and mobile payments in less than 10 years, the Academy said. Entrepreneurs and consumers have been able to take advantage of sites and apps such as Taobao and Alipay at little to no cost, as well as no extensive technical knowledge, thereby accelerating inclusive growth in China, the Academy said.
Leveling the Playing Field
As an example, the paper points to the fast-growing number of farmers and villagers in rural China who are using the mobile internet to expand their sales channels and generate more income.
With the right infrastructure in place, such as government-built internet networks, people without formal training are selling products and reaching consumers beyond their immediate home markets thanks to e-commerce. According to the Academy, rural entrepreneurs in China who sell via e-commerce earn more than double the income of "non-e-tailers" at every education level.
E-commerce has also allowed more women entrepreneurs, as well as those with physical disabilities, to benefit from China's economic growth. Currently, there are around 10 million small businesses and startups on Taobao. About half of the online entrepreneurs in China are women, a larger share than their offline counterparts, the paper said. And in 2016, there were 160,000 online shops operated by persons with disabilities on Taobao, generating RMB 12.4 billion ($1.82 billion) in sales.
In addition, millions of Chinese small- and medium-sized enterprises (SMEs) have been able to obtain loans without collateral, such as those from Alibaba Group affiliate company Ant Financial, because digital technology can more precisely calculate their credit-worthiness in real time.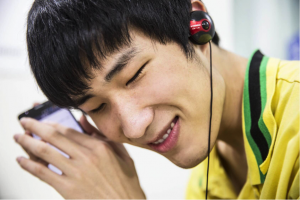 Building Bridges
Online platforms, such as Alibaba's Tmall or Taobao, provide SMEs a space to interact with buyers and other SMEs that otherwise would have been much harder to do in the past, the Academy said. By being able to meet virtually, the parties are not limited to physical geography, allowing them to communicate and exchange feedback. Overtime, this can build into an inclusive ecosystem.
"It is a free-spinning 'wheel' that connects numerous consumers and producers, and facilitates interactions with very low cost, high efficiency, and reliability," the Academy noted in the report.
Public-Private Partnerships
The development of digital technologies and e-commerce, even more than other innovations, hinges on a clear understanding of the roles played by the public and private sectors, the paper said.
While the private sector is making strides in bringing innovative products and services to the market, the task of creating an environment that fosters entrepreneurship largely relies on the government. Therefore, the government needs to "maintain political and macroeconomic stability, implement a coherent development strategy, build infrastructure and a friendly regulatory environment and, in a best-case scenario, correctly anticipate what the private sector will need," said the report's writers, quoting a World Bank report published in 2008.
According to the Academy, the Chinese government is doing just that by making digitization a national priority and encouraging local governments to work closely with the private sector.
Separating Fact From Fear
The paper acknowledged the fear that advanced technology, such as AI and robots, will displace some humans from their current jobs. Some observers fear that digitization may end up exacerbating the polarization between the haves and have-nots.
While these concerns are valid, the Luohan researchers argue that technology is not displacing jobs but rather changing the nature of work. For example, global unemployment rates have remained relatively stable since 1991 even though nearly 1.6 billion people have been added to the working age population since 1991, an increase of 50%. Moreover, the Academy said that the relationship between technology and inequality remains unclear.
That said, the digital revolution will create greater "churn" in the labor market, the paper said. The move away from human labor can be devastating and destabilizing when it is not accompanied by mitigating policies. "The changing nature of work calls for stronger public-private commitment and collaboration to retrain current workforce and to reinvent the education system with the help of digital technology," said the Academy.
On the issue of privacy, the Academy said that the benefits and risks of data-sharing must be reviewed on a case-by-case basis. While people say they are concerned about data privacy, the general behavioral trend shows that most internet users continue to share their personal information in exchange for convenience, the research showed.
In fact, digital technology could be a useful tool to safeguard data privacy, the Academy said.
"By combining techniques such as desensitization, encryption and secure multiparty computation with a user-permission procedure, it is possible to alleviate a lot of the privacy-related concerns," the researchers wrote.