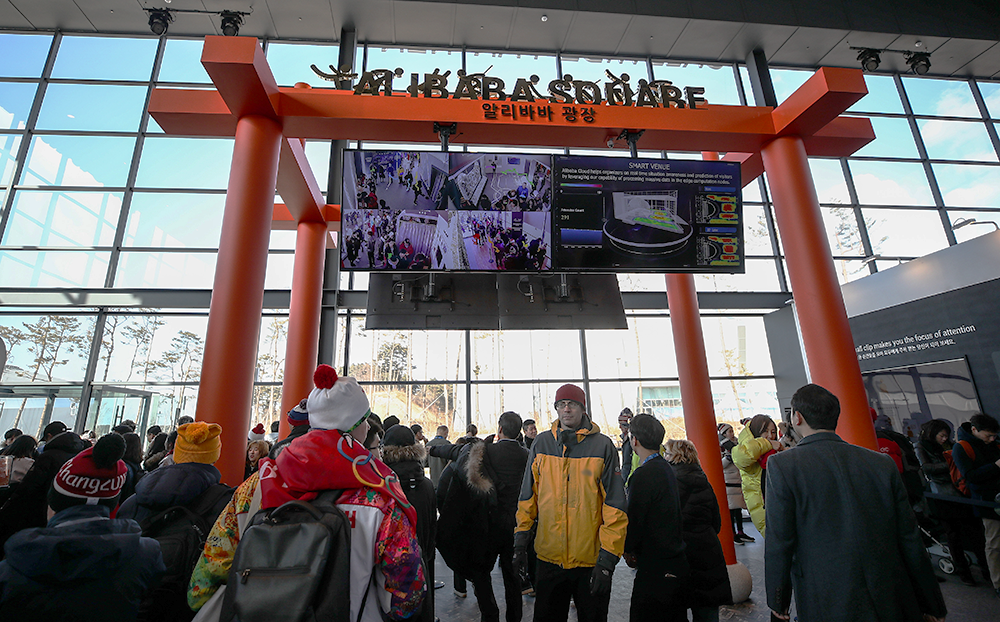 Alibaba's Olympic Games Showcase in Pyeongchang, South Korea is highlighting the cloud and related technology that aim to futurize the Olympic Games. Helping spearhead those efforts is Joey Tan, Alibaba Cloud's head of global strategic initiatives. He spoke to Alizila from the showcase to talk about the vision and the execution, along with what he and the Alibaba Cloud team have learned while in South Korea these past several weeks.
What's the vision? What are we going to be seeing for future Olympic Games?
Joey Tan: We are part of the TOP partnerships with the Olympics and the journey started last year. What we plan to look at is various dimensions. Starting with the cloud-computing side, we will look at how to improve the fan experiences, how to make the game more effective, efficient, secure and definitely cost effective, if possible. What we hope to do is first allow the fans' journey, the experience to begin before they even step into the arena itself. We try to give them the whole digital experience. We try to observe what the likes in terms of their demographics, and push info to them that is most relevant. That's the whole pre-game's journey.
Watch: How Alibaba is futurizing the Olympic Games
You've been on the ground for a couple months in South Korea, what have you and Alibaba Cloud team seen, learned and heard that will make you better partner in future games?
Tan: So the whole Games experience, we engaged starting from March last year. We started with test events in Pyeongchang, itself. We were observing how the technology works for the Games. Following that, we went through a dress rehearsal. There were major dress rehearsals. All the partners were involved. There, we interacted closely with the teams on the ground to understand how they work, how we work and the way we handle incidents. We built trust between us.
There was a big announcement at the open of the Games about the Sports Brain. We've heard that name out there. What is that?
Tan: If we look to the next few years, we can see a good convergence between technology and sports. When consuming sports content, you will actually have a higher expectation of how technology will play a part in that. So what's possibly comes together is that we bring forward all the interesting cloud technologies and solutions as a single platform. It's an open and inclusive technology platform that allows our partners to plug in, leveraging our core technology, leveraging some of our solutions and delivering in their sports scenarios, be it on the venue, be it on the whole sports event-management or the fan-experience point of view.
To watch more on Alibaba and the Olympic Games:
This is a really long partnership, culminating in 2028. So, are we going to see things gradually being rolled out over each Games, or will we see a "Big Bang" somewhere?
Tan: It has been gradual. Even right now, in Pyeongchang, we've been involved in understanding how the Games run. We've been going under the covers and looking at all the operational processes. In Tokyo, which we can't announce right now, we're planning some interesting innovations that we hope land by Tokyo. And, of course, the biggest bang will come in Beijing.