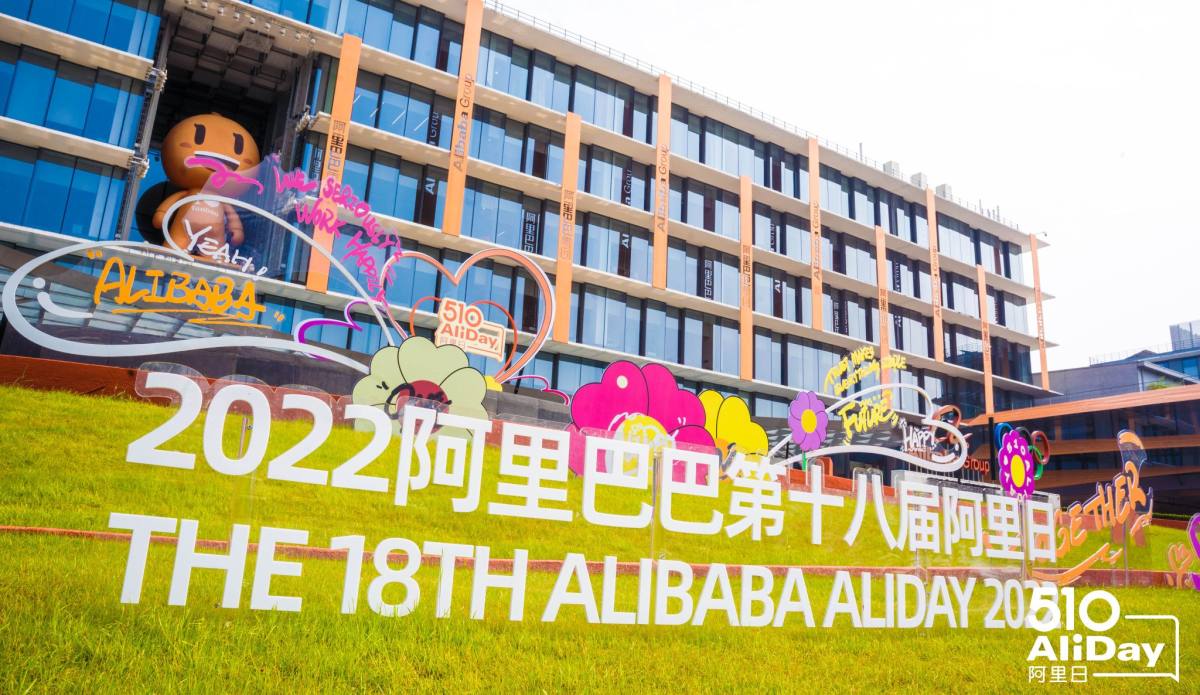 Alibaba Group on Tuesday celebrated its annual staff get-together, dubbed AliDay, building connections between employees globally.
There was a carnival atmosphere at Alibaba's main campus in Hangzhou, with game shows and teambuilding activities. Pop-up booths around the campus showcased employees' experiences at the company and their philanthropic efforts.
Before the pandemic, staff and their families used to fly into Hangzhou from all over the world to attend the event; this year, events in Hangzhou were livestreamed globally.
AliDay started during the 2003 SARS outbreak when Alibaba employees launched e-commerce platform Taobao while working from home. Family members pitched in, helping answer phone calls, cook meals, and taking care of household chores. Aliday is designed to show appreciation for such support by employees' families and friends.
"The most crucial element to Alibaba's development is fostering an environment where our employees can become the best versions of themselves and, in so doing, allowing for a better Alibaba," said Alibaba Group's Chairman and CEO, Daniel Zhang to staff and their families in a meeting hosted at Alibaba's main campus and livestreamed to families who couldn't attend physically.  
Last year, nearly 37,000 Alibaba staff and families visited Alibaba offices around the world on AliDay. More than 100,000 people tuned in to watch this year's Ali Day celebrations in Alibaba's Hangzhou campus through livestreaming.
For the Public Good
During his meeting with employees and their families, Alibaba Group's chairman and CEO Daniel Zhang highlighted Alibaba employees' actions to safeguard lives and livelihoods during the pandemic.
For example, Ele.me, Alibaba's on-demand food delivery platform, and logistics network Cainiao designated special vehicles and warehouses to keep older residents supplied in Shanghai during the city's lockdown.
Amap, Alibaba's navigation platform, launched services in Hangzhou so users could find nearby Covid-19 testing locations. Residents of the city need to show a 48-hour pass to prove they are Covid-free so that they can move around the city.
"We hope that our employees gain a sense of achievement not only through growing the business, but also in knowing they have truly helped others and made a contribution to their community," said Zhang.
For employees in Alibaba's European and North American offices, this is their first AliDay after two years of working from home. In Alibaba's Italian, Spanish and German offices, there were outdoor and office family activities for employees and their families. Alibaba's employees come from 43 countries and regions.
Here are highlights from this year's AliDay celebrations: