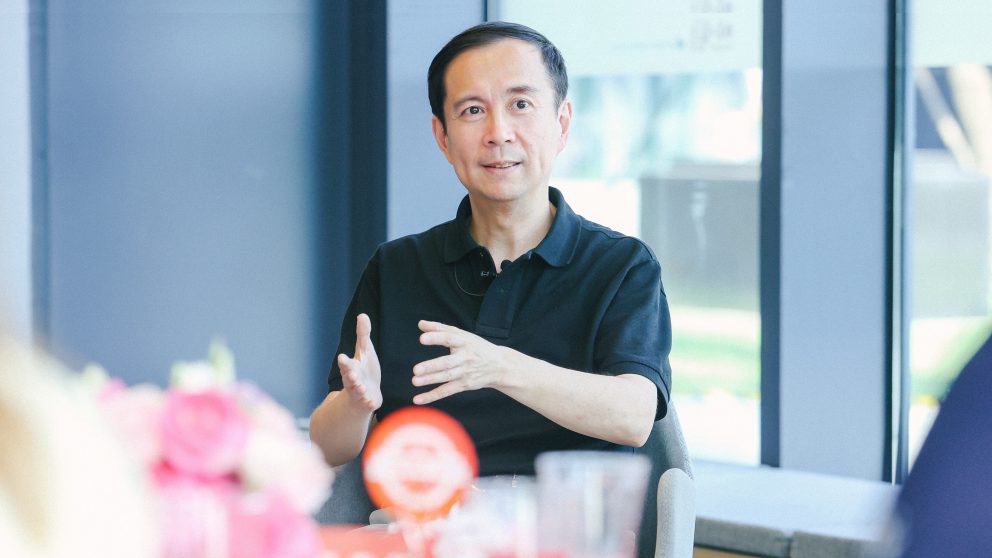 Alibaba Group on Tuesday reported earnings for the quarter ending June 30, 2021. Shortly after, Alibaba Chairman and CEO Daniel Zhang addressed investors on a conference call. Below are his comments.
We started the fiscal year with a strong quarter. Over the past 22 years, Alibaba has grown into a company encompassing consumer internet and industrial internet, with multiple engines driving our long-term growth.
In consumer business, we operated the largest consumer marketplace globally with 1.18 billion annual active consumers as of June 30, 2021. During the first fiscal quarter, our annual active consumers grew from 890 million to 912 million in China, and from 240 million to 265 million outside of China, representing quarterly net adds of 45 million in total.
At the beginning of this fiscal year, we announced the plan to invest all of our incremental profits this year into core strategic areas, such as technology innovation, support programs for merchants to lower their operating cost, user acquisition and experience enhancement, merchandising and supply chain capabilities, infrastructure development and new business initiatives. They were designed to enlarge our total addressable market, differentiate consumer and merchant value propositions from our competitors, and generate greater consumer engagement and purchase frequency.
Now I would like to share an update on the business progress in these strategic areas. 
China Retail Marketplaces
For our China Retail Marketplaces, a key strategic area for our incremental investments is to evolve from one "super app" of Mobile Taobao to a multi-app product matrix. We are glad to see Taobao Deals' progress in user acquisition in less developed areas, contributing to over 10 million of our new AACs during the quarter thanks to its best value-for-money value proposition. Idle Fish, which is expanding from a marketplace for second-hand products trading to a consumer-to-consumer community-based marketplace for products and services, reached over 100 million app MAUs during the quarter. Mobile Taobao, our flagship app for China Retail Marketplaces, is focusing on creating a more engaging shopping and discovery experience while satisfying diversified consumer demands with the most comprehensive product offerings.
Another strategic area for our incremental investment is new retail, where we have built a multi-format business model to serve a wide range of consumer needs. Today, our consumers can enjoy one-hour door-step delivery of products ordered online through Freshippo and Taoxianda, or same-day/next-day delivery of groceries purchased from Tmall Supermarket, or order value-for-money products delivered next day to neighborhood pick-up points. We believe such a multi-format, multi-service-level new retail infrastructure built on highly efficient digitalized supply chain and fulfillment models can best satisfy the diversified demands of different consumer segments in different regions.
Our Community Marketplaces business grew approximately 200% quarter-over-quarter in terms of GMV, while we expanded the gross floor area of our regional distribution centers at a faster rate at 260% quarter-over-quarter to provide better logistic support for business growth. We view Community Marketplaces not as an independent market segment but one of the multiple business formats in new retail, which is meaningful to us for continuous consumer acquisition and engagement. In the past few months, Chinese regulators have issued rectification requirements against community marketplace players selling below cost, which hurts the market integrity and community livelihoods. We have paid full attention to the regulatory requirements and will continue to operate with discipline. We are committed to building a sustainable digital community marketplace that improves livelihoods and creates incremental values for our consumers.
In local consumer services, we completed an important organizational upgrade and formed a business matrix consisting of Ele.me, Amap and Fliggy.
Ele.me and Amap will be our major consumer entry points for local services "to home" and "to destination", respectively. During the quarter, Ele.me achieved strong order growth of over 50% year-over-year. We will continue to increase our investments in Ele.me, especially to grow the contribution of non-meal categories and to further enhance our operating efficiency. Amap, after years of investment, is evolving from a map service provider to an important entry point for consumers' discovery of local services near their destinations. Today, our consumers can find a wide range of services in Amap, such as ride-hailing, fuel services, hotel booking, attraction ticketing, and so on. By the end of this fiscal year, we expect to attract over 100 million transacting consumers in Amap across the destination-based local services. Fliggy, our vertical business for travel services, will focus on organizing a high-quality supply of hotel rooms, transportation and tourist attraction services for consumer platforms such as Amap and Alipay, to further expand its penetration in our more-than-900-million annual active consumer base.
International
In our international market, we continued to see strong growth in both revenue and AAC across our consumer-facing businesses, achieving 265 million AACs, over RMB10 billion revenue and 54% year-over-year revenue growth during the quarter.
Lazada recorded over 90% year-over-year order growth for the quarter, with Vietnam and Indonesia achieving the highest growth of over 100% year-over-year. AliExpress continued strong momentum in its major markets such as Spain, France and Russia, leveraging the improved cross-border logistic solutions in partnership with Cainiao. However, as the European Union recently abolished the VAT exemption for imported goods below EUR22 effective on July 1, 2021, we expect AliExpress' business growth in Europe will be negatively impacted starting in the September quarter. Over the long term, we are still confident towards the growth prospects for our international retail market and will continue our commitments to invest in this area.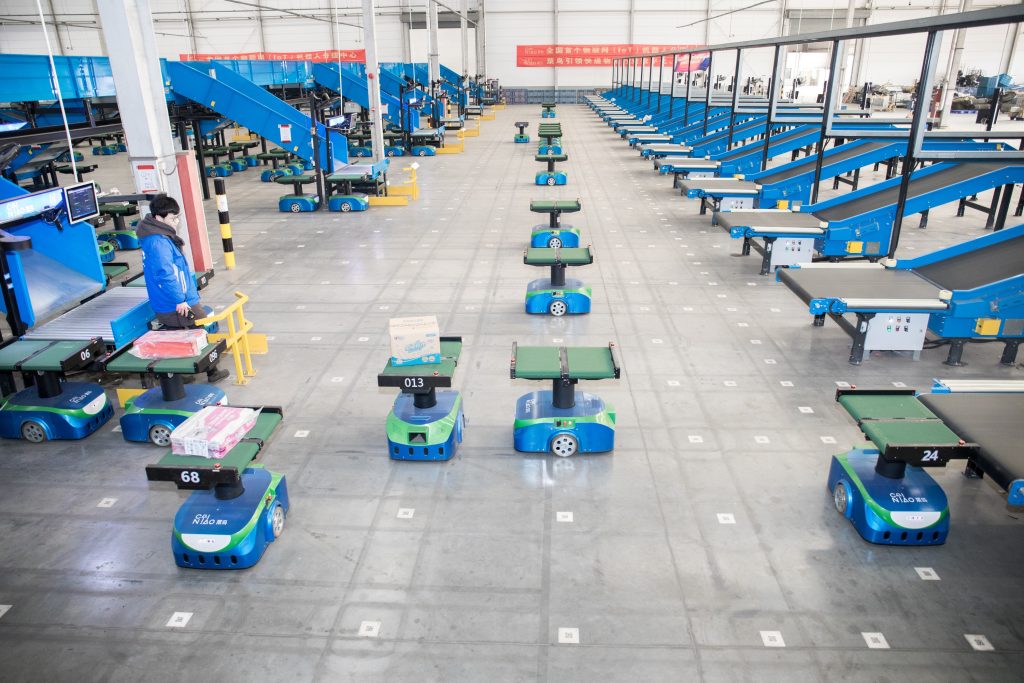 Cainiao, the digital logistic infrastructure operator for our consumer business, delivered another solid quarter with over RMB10 billion revenue and revenue growth of 50% year-over-year, which is an indicator of healthy business development across multiple segments. In the consumer logistics segment, Cainiao Post, an important network of consumer-facing logistics service points, continued to process an increasing volume of packages. Cainiao Post operators also see new business opportunities in our Community Marketplaces business, which offers the potential to expand their roles from logistic service providers to community group promotors. In the supply chain segment, Cainiao sees a major business opportunity in providing M2C merchants with highly efficient supply chain and logistic services alongside the rapid growth of Taobao Deals. In the global logistics segment, Cainiao's development of cross-border export logistic network from China to our major markets in Europe significantly improved the logistics experience for our users on the e-commerce platforms, which supported further business volume growth in e-commerce and logistics in a virtuous cycle.
Alibaba Cloud's revenue increased by 29% year-over-year during the quarter, primarily driven by robust growth in revenue from customers in the Internet, financial services and retail industries. From a product perspective, solutions for storage, analytics, learning, efficiency and safety use of data were among the important growth engines for AliCloud and delivered higher revenue growth than the overall business, reflecting common demands by enterprise customers as cloud infrastructure (IAAS) replaces traditional IT infrastructure. Similar to the last quarter, the slower year-on-year revenue growth of Alibaba Cloud was primarily due to revenue decline from a top cloud customer in the Internet industry, which has stopped using our overseas cloud services due to local regulatory requirements. Excluding the revenue from this customer, Alibaba Cloud's revenue growth this quarter would be close to 40% year-over-year. As an important partner to the International Olympic Committee, Alibaba's cloud solution in collaboration with Olympic Broadcasting Services (OBS) supported service delivery for Rights-Holding Broadcasters (RHBs) for the first time during the Olympic Games Tokyo 2020, transforming how the Olympic Games are broadcasted to the world since Tokyo 1964.
Regulatory Changes
Other than the updates on our business side this quarter, I believe our investors would be even more focused on the recent regulatory changes in the China internet industry and the expected impact on Alibaba. We are in the process of studying the regulatory requirements, evaluating the potential impacts on our relevant businesses and we will respond positively with actions.
We believe all these new regulations aim to foster the healthy development of the internet industry over the long term, in the context of China's economic growth and livelihoods improvement. This is consistent with Alibaba's long-term mission and vision, to serve SMEs with digital technology, to serve the underprivileged groups, and to serve our consumers' demands for a better life.
We continue to stay optimistic about the long-term potential of China's economy and the long-term growth prospects of Alibaba. We will fulfill our responsibilities as a platform in accordance with the regulatory requirements, and continue to carry out our commitments to be a good company that creates long-term value for the society in China and globally.        
Sign up for our newsletter to receive the latest Alibaba updates in your inbox every week