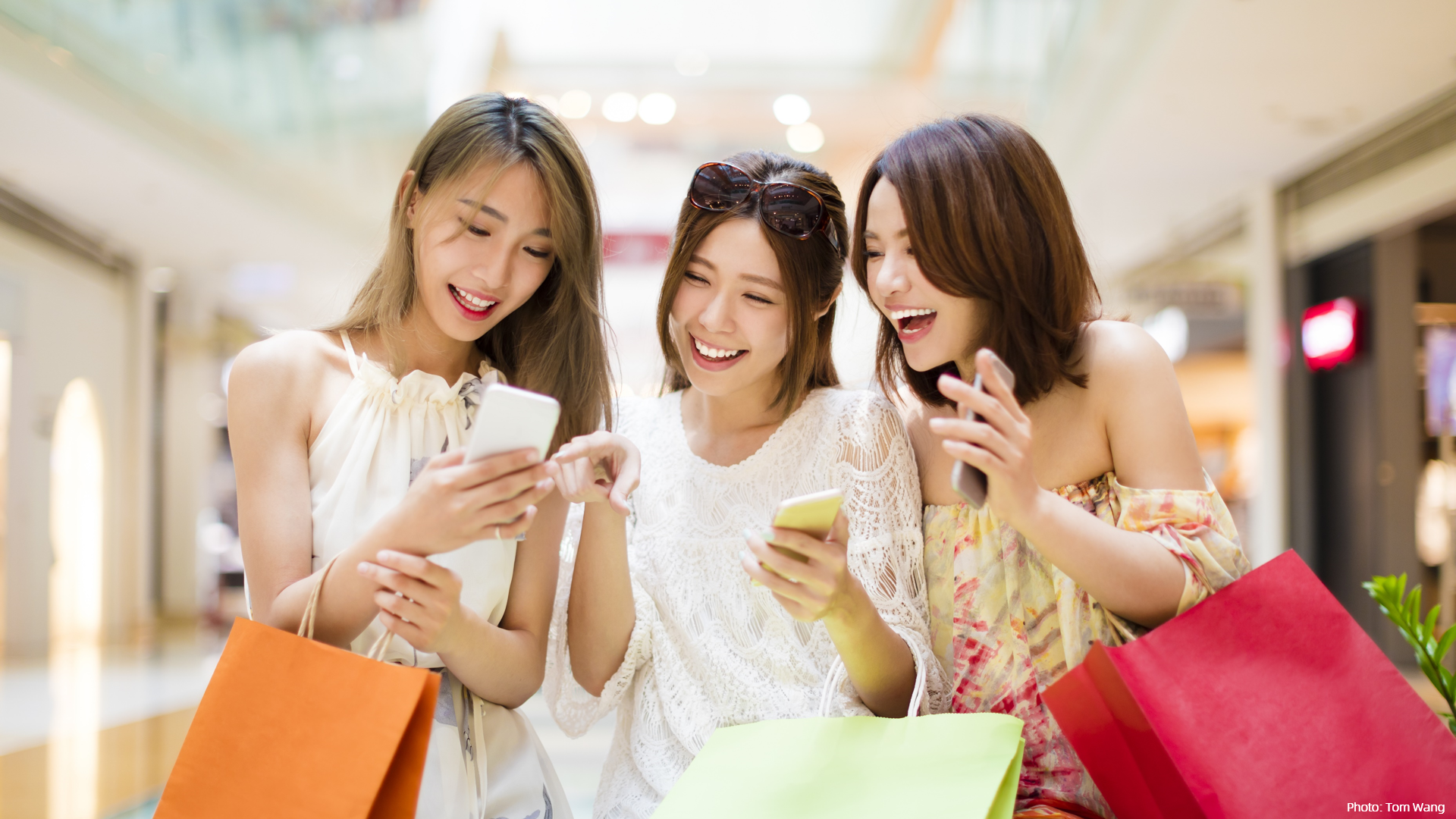 China, with its strong post-Covid recovery, presents tremendous opportunities for brands and retailers increasingly looking to overseas markets for growth.
To help international brands understand and navigate this market, especially during the shopping season leading up to 11.11 Global Shopping Festival, brand consultancy WPP and Alibaba Group recently co-hosted a three-part webinar series that provided a timely update on the state of the Chinese consumer and introduced best practices, such as livestreaming.
Below are some highlights from the webinars, which were co-hosted by David Roth, CEO of WPP The Store EMEA and Asia, and David Lloyd, Alibaba general manager of the U.K., Netherlands and Nordics.
China Is Showing Strong Post-Covid Recovery. This Means Broadened Opportunity for Brands
There's a good indication that Chinese consumers are back on track. According to Roth, China's economy rebounded in Q3, registering a 3.2% growth for the quarter. Gordon Orr, vice chairman of the China Britain Business Council estimated the Chinese economy will account for global GDP growth of more than 100% this year. The recent 6.18 Mid-Year Shopping Festival, which recorded a 30% increase in sales year over year, was another sign of China's strong recovery, said Roth.
China's economic recovery benefits not only consumer-goods brands but also other sectors, such as healthcare, financial services and theme parks, and presents broadening opportunities for niche brands which serve particular consumer segments.
Roth also noted that the pandemic has given rise to new consumer preferences and shopping habits. For example, Chinese consumers are eating healthier and putting more emphasis on health and wellness. They are also willing to invest in luxury products while taking advantage of group-buying deals, said Roth. All these patterns mean increased opportunities for brands to explore.
Alibaba Enables International Brands to Reach a Massive Consumer Base
In the second webinar, Alibaba executives introduced the company's digital economy and its reach of over 800 million Chinese consumers.
Alibaba's David Lloyd presented an overview of the company and highlighted how Chinese consumers not only shop for physical products via its core commerce platforms, such as Tmall and Taobao, but also rely on many lifestyle apps to access digital entertainment, travel services, food deliveries and mobile payments. He added that the company's rich online experience was particularly attractive to young shoppers, with 85% of consumers on Alibaba's platforms being millennials.
"We want to take advantage of the extreme interaction we have on our platform – the fact that people come to us several times a day to look for products and also to share products with friends and to watch content," said Lloyd.
Business of All Sizes Can Access the China Market through Alibaba
Alibaba provides a host of solutions to help small and medium-sized enterprises and multinational companies alike access the China opportunity. Zarina Kanji, business development and marketing manager of Tmall U.K. and Nordics, highlighted Tmall Global as a platform suited for brands that have yet to establish mature operations in China, while larger multinational brands with a local presence may want to consider Tmall.
Kanji explained that brands could test the market through Tmall Global. For brands with more resources, the Tmall Global flagship store – a branded digital shop – allow them to directly engage with Chinese consumers. Meanwhile, smaller brands with limited resources can test the market through a consignment model offered through Tmall Overseas Fulfillment, which allows brands to sell through a Tmall-managed storefront.
International Brands Need to Craft an Influencer Strategy for Livestreaming 
Since the pandemic, livestreaming e-commerce has become the single most important channel for brands to engage with Chinese consumers. China has the largest livestreaming market – one that is on track to be worth RMB112 billion ($16.7 billion) this year, according to Roth. According to data from McKinsey, 38% of Chinese consumers have increased their use of livestreaming since the start of the pandemic.
Roth said that influencer partnerships were central to brands' livestreaming success. Sessions hosted by Viya, one of China's most popular influencers, can attract more than 37 million viewers, he added. During last year's 11.11, Viya generated RMB3 billion in sales – approximately a third of Walmart's global daily sales.
British hair-removal device maker SmoothSkin, which started livestreaming 18 months ago, is one example of a brand that has learned to craft its own influencer strategy. When selecting partners, the brand focuses on sales conversions and engagement, not just the size of followers.
"Chinese consumers really appreciate the honestly and direct relationships with these influencers. We test and learned fast in the China market," said Simon Boyd, sales director of CyDen, which operates SmoothSkin.
Sign up for our newsletter to receive the latest Alibaba updates in your inbox every week.