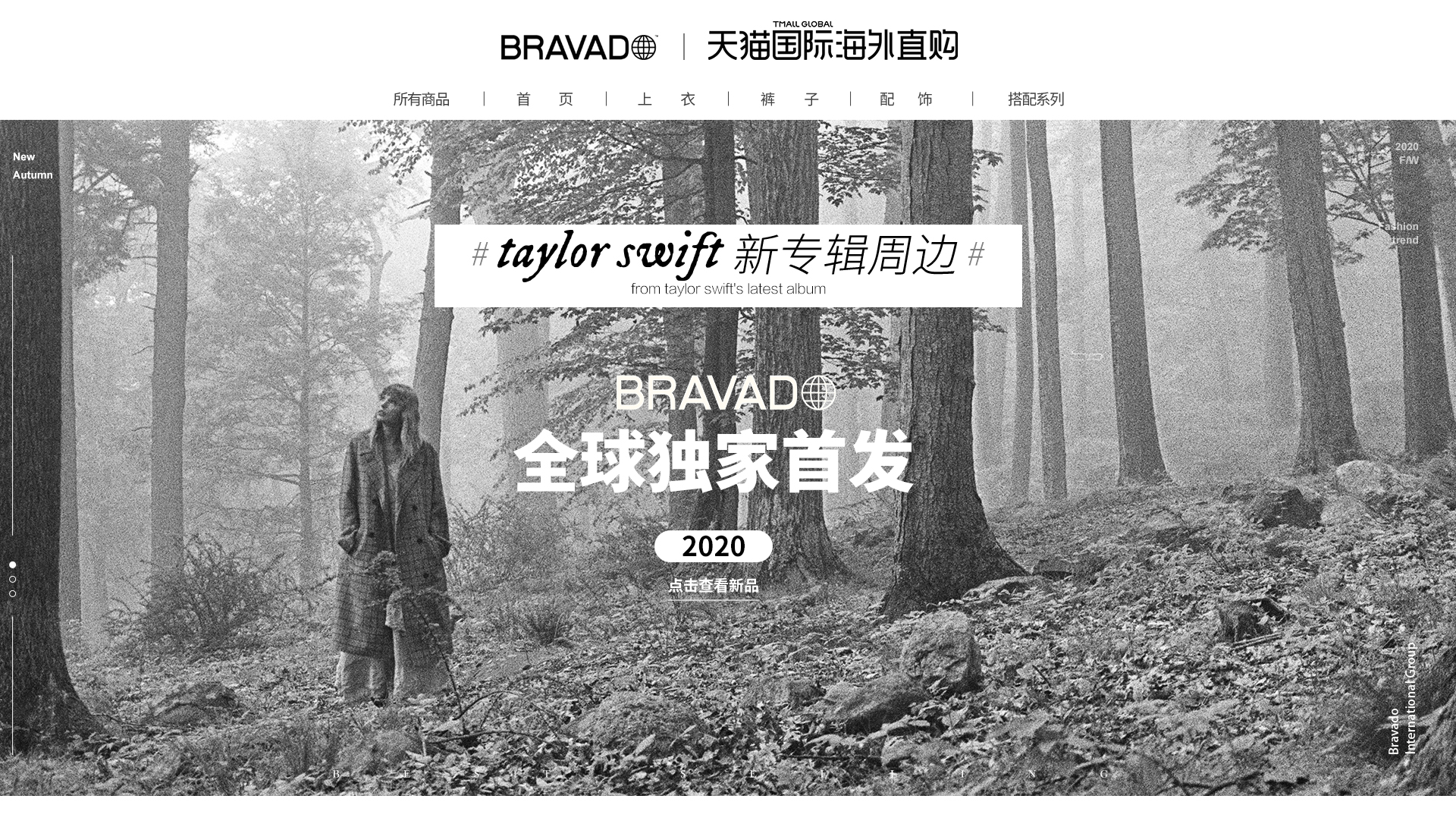 Bravado, Universal Music Group's merchandising and brand management division, on Wednesday launched its namesake store on Tmall Global, Alibaba's cross border e-commerce platform.
The collaboration will offer music lovers in China creative merchandise to complete their fan experience, just in time for the 2020 11.11 Global Shopping Festival, Alibaba said.
The store is featuring merchandise collections from singer-songwriter Taylor Swift, who slayed last year's Alibaba 11.11 Countdown Gala performance in Shanghai, along with legendary artists likes Guns N' Roses, the Rolling Stones and Bob Marley.
The store's opening will be the first time merchandise from Swift's most recent album, folklore, will be sold in China. Bravado is launching the items on Tmall Hey Box, a designated product-debut channel for top brands, even before they start shipping globally. In the past, international brands such as Kiehl's have tapped into this insight-driven marketing channel to help deliver new product success.
While adding a new featured artist each month, Bravado plans to expand its product offerings including exclusive items for Chinese fans through Tmall Global. The store will curate a special online exhibition inspired by the artists and their work and even collaborate with designers. Some of these promotions will be timed with new album releases and tour dates to help artists boost their exposure in China and nurture new relationships with fans, said the company.
"The partnership with Tmall Global, in conjunction with our colleagues at Universal Music China, will provide both international and domestic artists with opportunities to engage more deeply with fans in China and to continue to reach new consumers and audiences around the world," said John Habbouch, Bravado's GM and CFO.