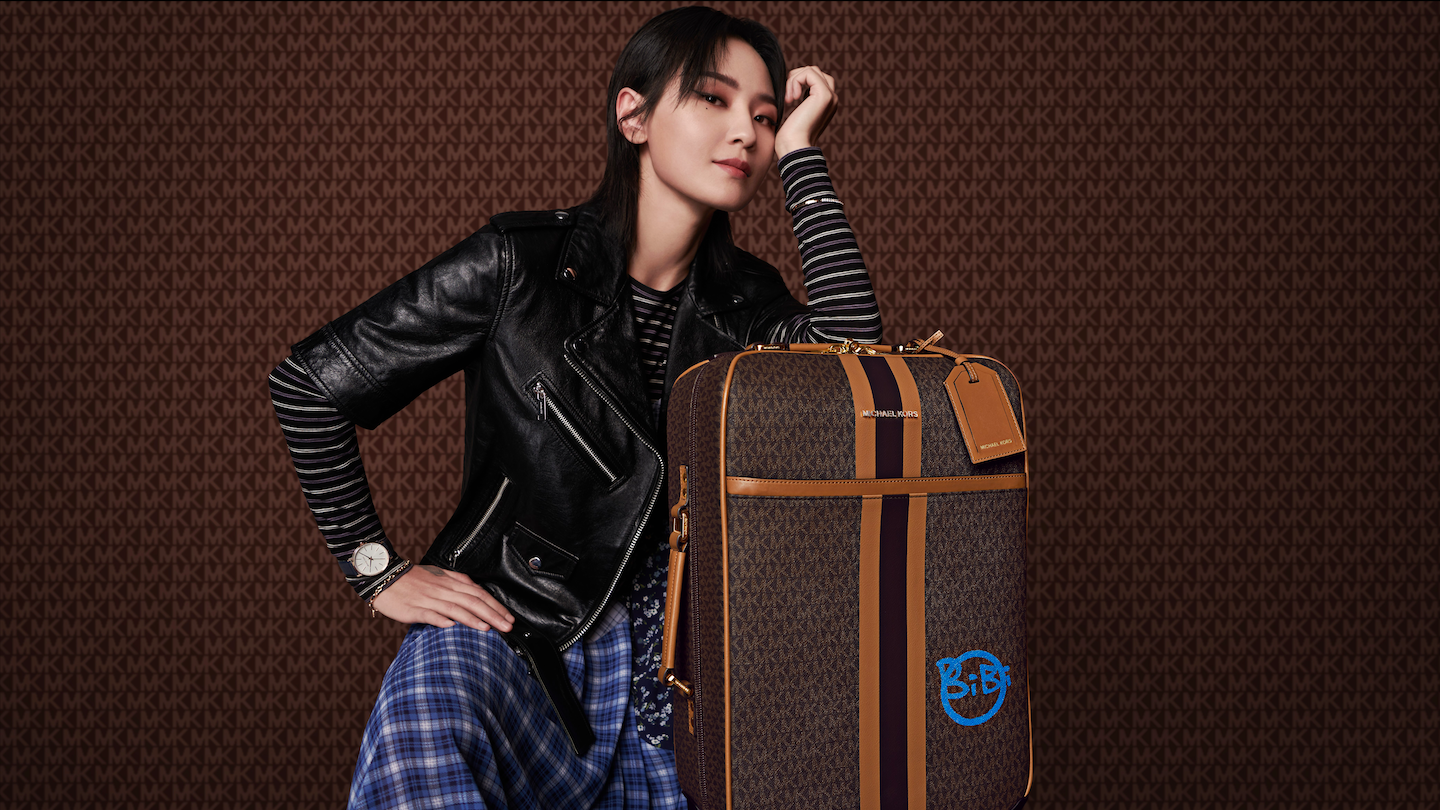 American fashion brand Michael Kors on Friday announced a new customization service for consumers who want to add a personal touch to its signature handbags.
Dubbed "MK My Way," the service will debut on Alibaba Group's e-commerce site Tmall on Monday before a global rollout later this year.
When the Covid-19 outbreak scuppered its plans for physical events across China to mark the launch of its new service, Michael Kors turned to Tmall's upgraded storefront, Flagship Store 2.0, to design a digital pop-up experience for Chinese consumers. Through the pop-up, users can take a personality quiz – based on a series of lifestyle questions, such as their favorite sport or beverage – and receive a message and product recommendation from the brand's namesake founder and designer himself. It then offers consumers the option of making hand-painted customizations on the brand's bags.
"I love meeting my customers, helping them find the perfect pieces for their lifestyle and talking to them about how they can express their personal style," said Michael Kors. "The Tmall app allows me to style a wide range of people instantly. It's like a trunk show for modern times."
To make products even more personal, Tmall consumers can also paint over their accessories using a co-branded selection of brushes and colors, created by Michael Kors and Californian leather-paint company Angelus Paints.
Aside from the personalization services, Michael Kors is also launching its first Super Brand Day, which rallies all the resources across the Alibaba ecosystem to create a smaller version of the company's annual 11.11 mega-sale for a single brand. To warm up for the event, Michael Kors released a series of livestream sessions and short videos featuring its customizable handbags carried by trendsetting celebrities such as Leo Wu and Lareina Song. Chinese singer-songwriter Bibi Zhou also produced and performed an original song, "Dance," as part of the campaign.
WATCH: Bibi Zhou Drops New Single in Michael Kors Campaign
"Michael Kors is forging new, innovative ways to engage with Chinese consumers with activations on its Tmall Super Brand Day," said Liu Bo, VP of Alibaba Group and general manager of Tmall and Taobao Marketing and Operations, who highlighted the campaign's personalized products and targeted experiences powered by Tmall's digital technologies.
"Tmall has been at the forefront of working with brands to build elevated engagements for young Chinese consumers, and we look forward to continuing to partner with Michael Kors as they accelerate their momentum and growth," Liu said.
WATCH: Tmall Flagship Store 2.0 Explained
Michael Kors is one of the latest brands to make use of Tmall's Flagship Store 2.0 solution to supercharge storytelling and engagement. Introduced last June, the new storefronts were designed to help brands enrich their in-store shopping experience for consumers, including through innovative features like augmented-reality, 3D technology and integration with brick-and-mortar retail stores. As of last month, more than 120,000 merchants – from Ikea and Volvo to French luxury-goods house Cartier – have adopted Flagship Store 2.0 tools, according to Tmall.