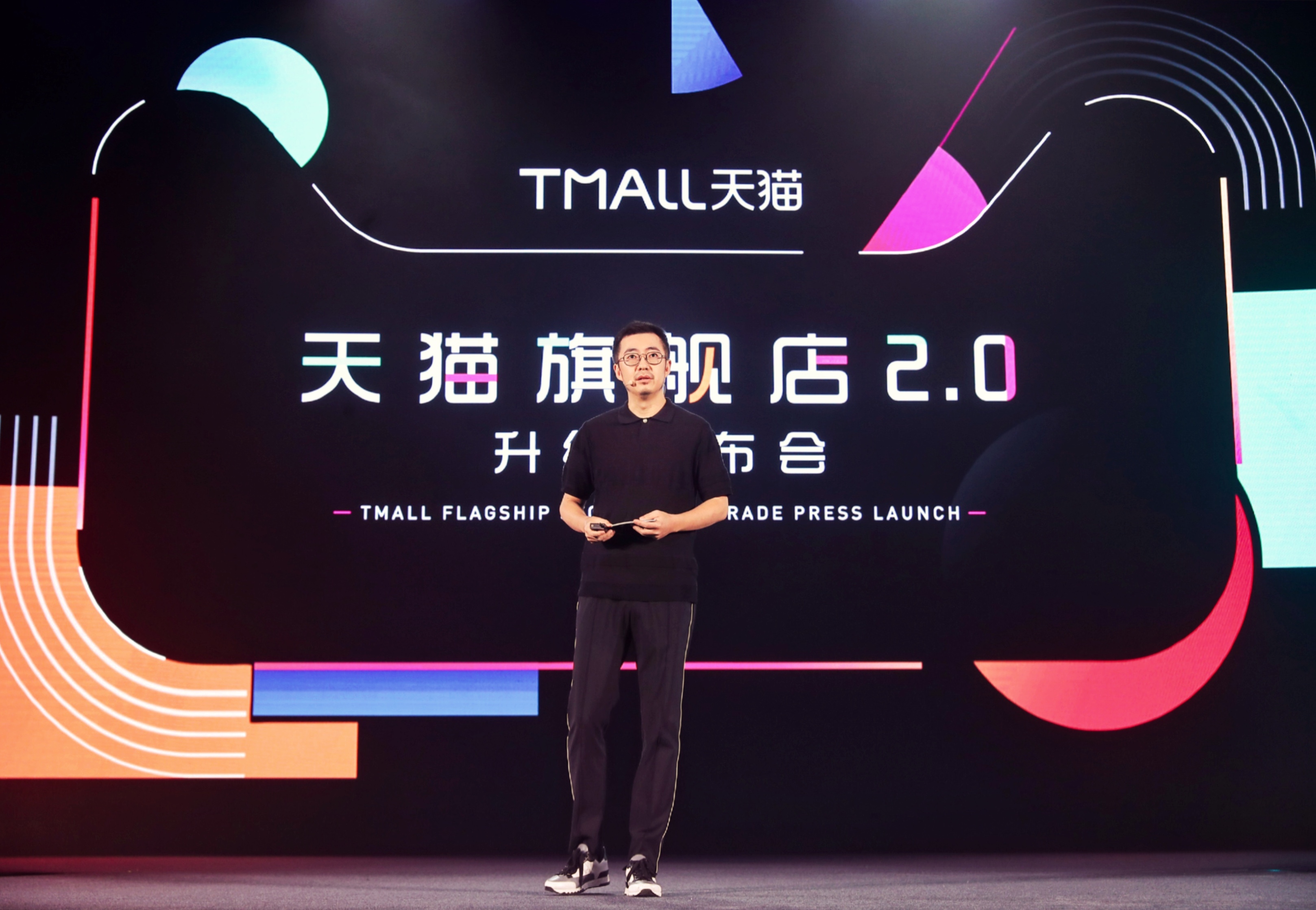 Tmall has given brands a sneak peek into its next generation of flagship stores.
The new format from Alibaba Group's B2C online marketplace, called Flagship Store 2.0, was designed to feature more personalized experiences for consumers. For example, likely purchases are placed on a store's first page rather than making shoppers search for the things they want. In addition, algorithms collect and compare vouchers and cash-back promotions, calculating the best prices-after-discount available, instead of consumers having to do it themselves.
The updated stores also cater content offerings to individual preferences. Users who love watching videos, for example, will see more short-form video content than those who enjoy shopping via livestream.
Jiang Fan, president of Taobao and Tmall, said the next-generation flagship stores are part of a series of service and technological innovations that Alibaba is planning to roll out this year, including search and recommendation, marketing and brand operations, "which would further improve platform efficiency and generate growth for merchants, while bringing all-new, online-to-offline shopping experiences for consumers," he said.
Tmall has not said when exactly the new format will go live, but the site said it plans to launch ahead of the 11.11 Global Shopping Festival in November.

From Brand Fans to Brand Champions
For merchants, Tmall is offering ways to boost their engagement with consumers. The platform created what it calls "brand-loyalty scores," where consumers collect points for any and all actions that are made in a flagship store, from browsing products and adding items to their shopping carts to playing an interactive game and leaving a review. The higher the score, the more benefits they earn in the brand's "Fan Club," where they can also read branded posts, watch videos and see other options to interact with the brand to earn more points.
WATCH: Taobao's "Loft" Feature

To help brands enrich their in-store content, Tmall has adopted Taobao's popular "drag-down pop-ups," which are special pages of content that users access by dragging down the screen on their mobile phones when on visiting a flagship store. Tmall calls the pop-ups "Store Lofts," because the lofts live "above" a flagship store's homepage.
On their homepages, brands will also be able to feature content powered by augmented reality (AR) and 3D, such as magic mirrors to virtually try on make-up or artificial intelligence-powered skin tests.
A new tab will take users to a page highlighting their closest brick-and-mortar store locations, which items are sold in those stores, as well as offline perks and services. These channels essentially give their physical stores an online presence, helping brands better connect online and offline operations.
"We've seen content evolve from purely text and images to short-form videos and livestreaming, opening up new avenues for brand expression," said Alvin Tang, VP of Alibaba Group and the tech lead for Tmall Flagship 2.0 launch. "Today, with the development of AI, AR and 3D technologies, we are now able to introduce even more exciting ways for brands to interact with consumers."