Israeli beauty brand Ahava last week sold millions of its premium beauty products during the first hour of a livestreamed sales event on Tmall – broadcast from the Dead Sea, long known for its healing properties – surpassing the company's single-day sales record from the 2018 11.11 Global Shopping Festival.
Ahava, which means "love" in Hebrew, sold out all 14,000 of its newly launched hydrating mud masks a minute into the session on Alibaba Group's B2C shopping site. By day's end, the total number of orders had jumped 73,000% from the previous day, becoming the Alibaba-owned e-commerce site's top-selling brand across three categories: facial masks, lip balm and body lotion.
Live From the Dead Sea: Ahava Streams Brand Campaign on Tmall
The two-hour livestream was part of a new "origin-discovery" initiative created by Tmall's experiential-marketing unit, Tmall Club. The goal is to take consumers to the places where brands source their products to deepen their understanding of both the brands and those products. Six of Ahava's most loyal Tmall customers were invited on an all-expenses-paid trip to the Dead Sea – from which Ahava extracts minerals and botanicals to enrich its skincare formulas – as well as to its nearby factory and research-and-development lab to learn about the manufacturing processes. They also visited Tel Aviv and Jerusalem, immersing themselves in the local lifestyle, culture and history of Ahava's home market. Austin Li, an internet celebrity in China well-known for his expertise in lipstick, hosted the livestream.
"I think it's very important for anybody who is interested in the brand to understand where we live, where we work and how lucky we are to live nearby such a national treasure," said Ahava Israel CEO Ron Michael. "As our slogan goes, 'There's something in the water. Literally.' It's important [that consumers] experience the water of the Dead Sea: how you float on it, how mineral-rich it is."
Du Chenxi, one of the Tmall shoppers that went to Israel, said she was "amazed [by how] the industrious people of Israel found a way to extract elements that nourish the skin in the seemingly lifeless Dead Sea." The opportunity to join Austin Li during the livestream was "unforgettable," she said.
"It was an extraordinary, once-in-a-lifetime experience to be able to interact with a major livestreamer that I'm a big fan of and to sell products with him on air, with all of this taking place in the middle of a world-renowned natural wonder," Du said.
Getting Experiential in China
Many Chinese consumers already know Ahava's skincare products are made with minerals from the Dead Sea, but they know little about the brand itself, said Mike Hu, general manager of Tmall Fast-Moving Consumer Goods.
"How to tell a good story, so that it brings consumers an all-new perception and experience of the brand. That is what we seek to achieve through our origin-discovery program," Hu said.
"We want to create opportunities for consumers to 'rediscover' the brand, through multiple touchpoints, so they can learn about its origin, source of production and, more importantly on a deeper level, its brand values," he added.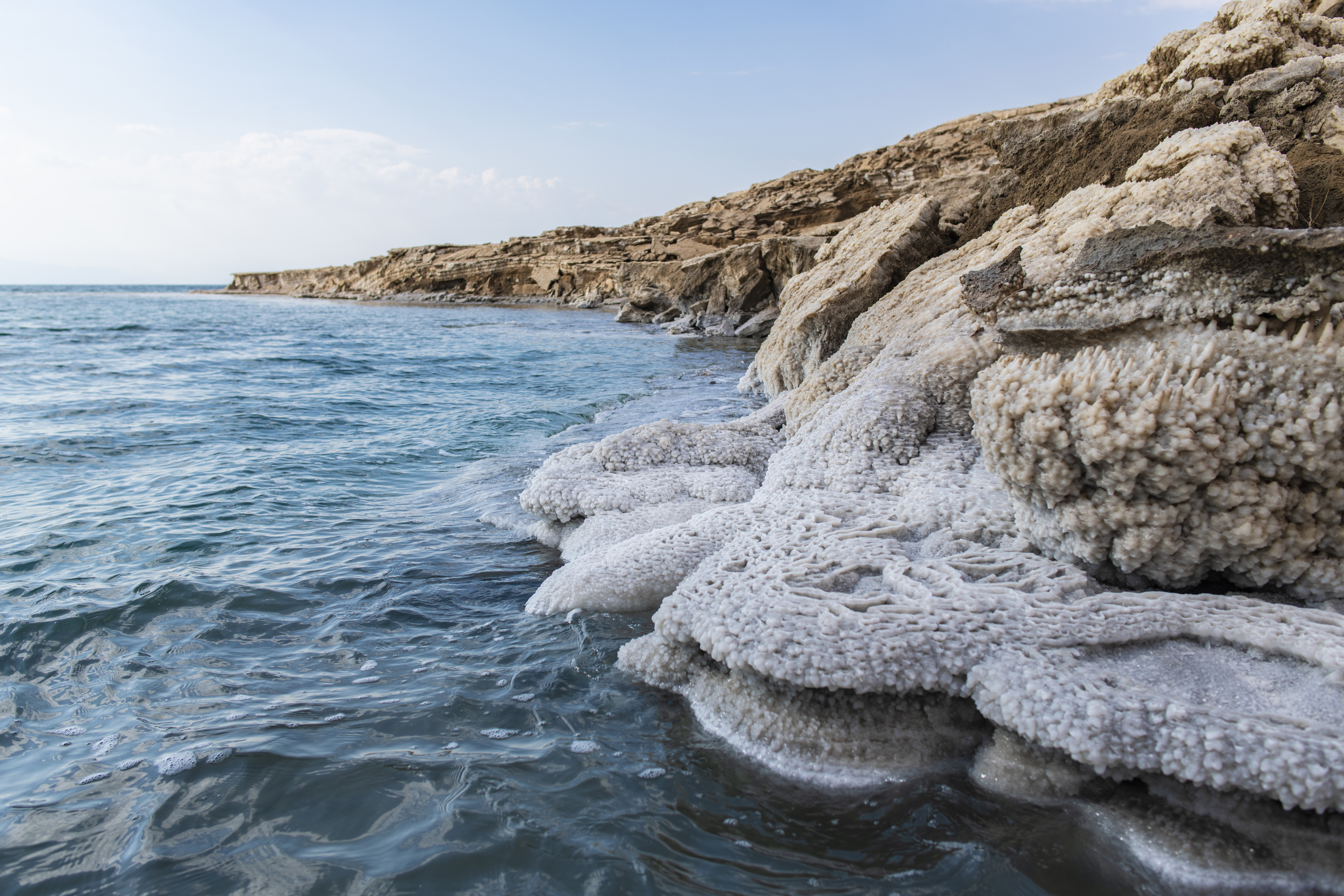 Since launching in 2017, more than 200 brands have tapped the origin-discovery marketing tool to foster memorable brand experiences and build deeper connections with their customers, including Burberry, Evian, Estee Lauder, Lululemon, Adidas, Porsche, Maserati and the British Museum.
Tmall Club partners with brands to offer premium shoppers what it calls "ultimate experiences," such as dining on the Great Wall of China, test-driving cars on reserved tracks at the Porsche Experience Center, joining an exclusive tour of London's British Museum after hours or visiting Evian's natural source of mineral water in the French Alps.
"It is becoming ever more important for brands to design 'experience' into the consumer journey," said Liu Bo, general manager of Tmall Marketing.
"Tmall Club offers an innovative, new model of experiential marketing, which helps our brand partners seamlessly connect online with offline. It's an end-to-end marketing solution, from accurately identifying key consumer groups to designing physical experiences that encourage them to further engage with the brand online," he said. "These experiences ultimately lead to stronger brand loyalty and retention."
Other experiential campaigns launched by Alibaba include Tmall Collection, a "See Now, Buy Now" fashion extravaganza held every year before the 11.11 mega-sale. During Tmall Collection, the audience can purchase items they see on the catwalk in real-time via their smartphones. More than 60 apparel and cosmetic brands participated in last year's show, including Anna Sui, Burberry, MCM, Adidas, Estee Lauder, Tumi, Clarks and Swatch, broadcasting to an online viewership of nearly 58 million.
WATCH: Inside Tmall's Largest-Ever 'See Now, Buy Now' Show
Many brands also take Super Brand Day, a marketing tool that rallies all the resources across Alibaba's ecosystem to create a smaller version of 11.11 for a single brand, as a prime opportunity to engage consumers with new experiences. For its Super Brand Day sales event last month, Yves Saint Laurent Beauté threw an exclusive party in the California desert, which it livestreamed to millions of consumers on Tmall. It also launched a retro gas station pop-up on the way to the city of Coachella, allowing festival goers access to professional stylists for makeovers.
"We're not only interested in bringing global brands to Chinese consumers, but also working with brands directly to bring innovation and new experiences to the retail space," Liu said.