Consumers celebrated a Chinese version of Valentine's Day on Friday with gifts that keep their value as long as the everlasting love celebrated by romantics.
May 20, which sounds like "I love you" in Mandarin, is a Valentine's Day digital shopping festival in China that used to be widely celebrated with dinners, chocolates and staycations.
Nowadays, gifting jewelry and other luxury items that retain their value through tough times is all the rage, according to Alibaba Group's up-market B2C platform Tmall Luxury Pavilion, as subdued consumer confidence during the pandemic sparks interest in safe-haven assets from diamonds to rubies.
Luxury fashion houses and high-end jewelry brands have rolled out more than 500 products this 5.20, including a rose gold ruby Frivole pendant by Van Cleef & Arpels and creations made with diamonds and pink opals by Chinese luxury jewelry brand Qeelin, known for its iconic Wulu collection.
China's diamond jewelry retail market increased 19% in 2021 alone, exceeding its pre-pandemic levels by 6%, a report by consultancy group Bain shows.
To be sure, you don't need to be a millionaire to participate. Affordable jewelry that appeals to younger demographics is also on the rise, with more consumers buying everyday jewels for self-pleasure.
They aren't chasing after the biggest rock they can find either; petite diamonds and pavé collections appear in many of this year's 5.20 jewelry collections.
More Color, Please
Lovestruck Chinese consumers are experimenting with shape and color; be it pigeon blood rubies or verdant green emerald.
Their desire to experiment with materials extends to lab-grown diamonds, as they provide an environmental and affordable alternative to traditional mined diamonds.
Growing access to these prized gems means buying diamond-encrusted wristwatches, once the preserve of the rich, is within reach of younger generations.
"The Gen Z in China are consuming luxury products much more than the others," said Manuel Mallen, co-founder of French diamond start-up Courbet which uses lab-grown diamonds for its jewelry sets.
Courbet said that they'd received pre-orders on their Tmall flagship stores leading up to 5.20.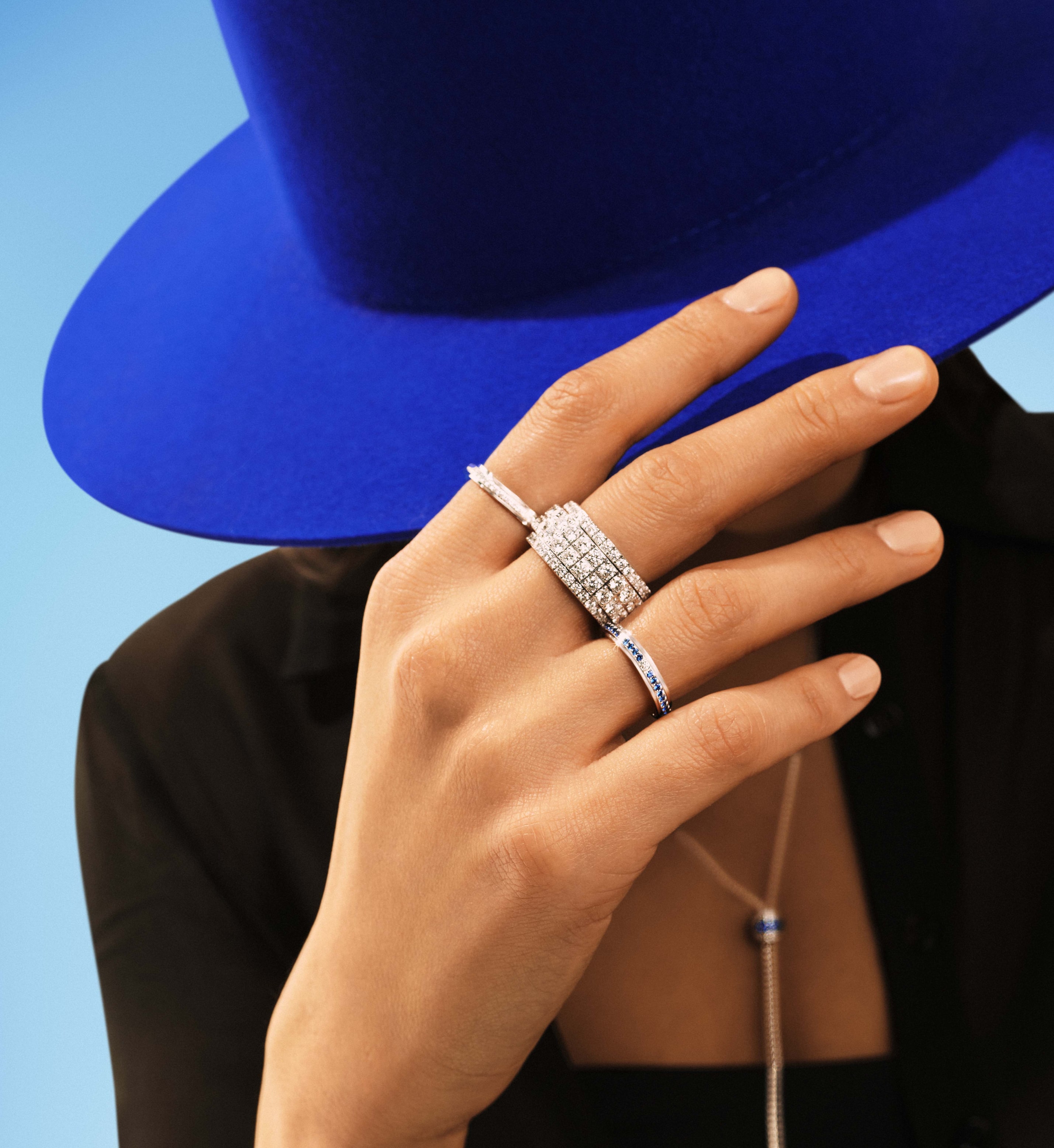 Plenty of Perks
Special gifts are available for consumers who spread the love as brands elevate Valentine's Day traditions with themed souvenirs and membership benefits.
Cartier sends preserved flower gift boxes for those that make a purchase. And for members of Maison Margiela's flagship store, the gift is a 5.20-themed Gashapon vending machine.
Luxury brands are also getting more personal with consumers by extending customized gift-giving options on Tmall Luxury Pavilion. Bespoke engravings, personalized gift-wrapping, and custom-made gift cards are free add-ons for consumers after purchasing goods on the platform.
The majority of Chinese consumers in their 20s and 30s say personalized experiences would increase their likelihood of purchasing online, according to a McKinsey report.
More than thirty luxury brands, including Gucci, Prada, Yves Saint Laurent and IWC, have rolled out customized features on their flagship stores in a bid to meet this demand.
With additional reporting by Elizabeth Utley