As luxury shopping becomes accessible to younger generations and residents of China's lower-tier cities, new lifestyle and consumption preferences are emerging among domestic consumers, according to Alibaba Group's high-end retail platform Tmall Luxury Pavilion.
The recently published Tmall Luxury Strategic Consumer Profiles White Paper points to growing digital awareness among Chinese luxury shoppers as well as a move towards investment buying.
"Chinese consumers are diverse, with very different lifestyles, values, different understanding of luxury products," George Ren, a senior partner at consultancy Roland Berger, said in a statement.
Roland Berger collaborated with Alibaba on the white paper to implement their RB Profiler data analytics program, developed specifically for brand marketing in most B2C industries.
RB Profiler found six distinct types of Luxury Platform consumers, from stay-at-home mothers with disposable incomes to young trend setters who use the digital platform to explore luxury products.
Tmall Luxury Pavilion provides the means for brands to better connect with these shoppers.
"We saw a percentage growth in younger generations shopping luxury on our platform in the past year, all thanks to the digitalized means used by brands to approach consumers," said Alibaba's luxury division chief Janet Wang, who heads Tmall Luxury Pavilion.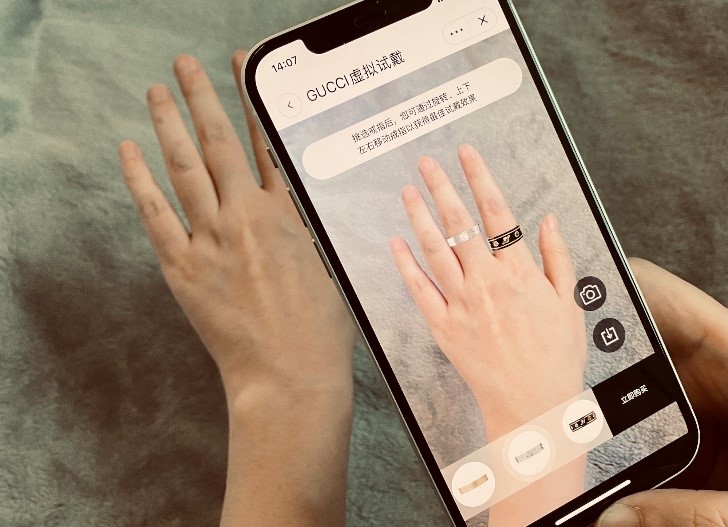 VR and AI-powered digital tools have allowed luxury buying to become more intimate. Tmall Luxury Pavilion allows consumers to virtually try on clothing, view 3D jewelry renderings, and receive one-on-one consultations from their living rooms.
Shoppers are flocking to the platform. During last month's 6.18 Mid-Year Shopping Festival, it reported double-digit growth in average transaction value, suggesting consumers are browsing on the platform longer and buying more.
Catch Them All
Consumers coming of age in a digital world are driving demand for collectible digital luxury products.
The cohort of consumers born between 1980 and 1995, also known as Millennials, make up over 67% of shoppers on Tmall Luxury Pavilion, while the more digitally-native Generation Z born between 1996 and 2010 takes up over 17%.
Brands on the platform released more than 2,000 limited-edition digital collectibles during last month's 6.18 Mid-Year Shopping Festival. These include 100 digital watch tokens from Swiss luxury watchmaker Breitling SA. 
"It was an immediate hit among consumers. We saw consumers jumping on opportunities to own the digital collectibles just like the way they snatch the limited-edition products in real life," said Wang.
These high-class digital collectibles are just as exclusive as tangible luxury products, if not more, which "created a special connection between the brands and digitally savvy consumers," she noted.
Stocks and Sapphires
However, luxury buying isn't all fun and games, as investing in quality products gains traction among consumers looking to store value in uncertain economic times.
"We've spotted a significant increase of consumer demand in products with investment values," said Wang.
An uptick in related keyword searches on Tmall Luxury Pavilion, such as "watches with long-term value," alerted Wang and her team to the phenomenon.
"It's a new trend we've noticed this year. There was a double-digit growth in the amount of higher value luxury products sold at this 6.18, all priced above RMB100,000 ($14,900) each," said Wang.
Jewelry, watches and other durable luxury goods remain the focus of value-seeking consumers, and product searches in these categories lead shoppers to a page for browsing high-end collectibles.
"We've spotted the growing consumer demand and hope this will help fulfill it," said Wang.