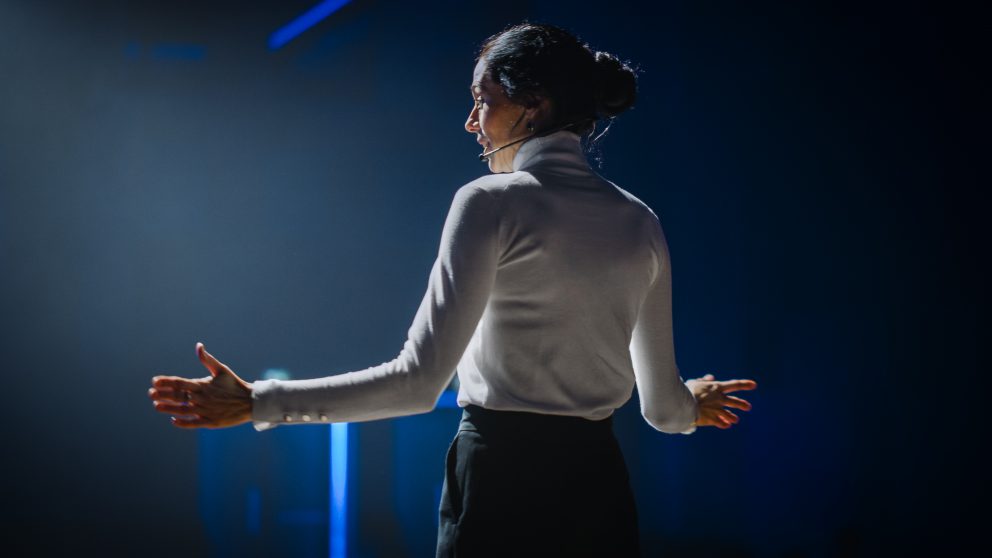 The digital economy empowers women economically and can contribute to greater gender equality, according to female entrepreneurs and a new report published for International Women's Day 2022.
The platform economy creates flexible employment opportunities for women who also have to juggle family commitments. Automation has also lowered entry barriers to careers in what were once physically arduous industries, the report said.
"I love technology," Diane von Furstenberg, a fashion designer best known for her wrap dress, told Alizila after conducting a livestream to 18,000 Chinese consumers earlier this month.
Over 57 million women have worked in China's digital economy across recent years, data from platforms in China showed. Almost half of the businesses on one of the world's largest digital platforms, Alibaba Group, are run by women, according to the report published by All-China Women's Federation and AliResearch, a research unit within Alibaba.
To be sure, challenges remain for female entrepreneurs. Globally men are 21% more likely to be online than women, a figure that rises to 52% in low-income countries, according to a report from the U.S. non-profit, The Web Foundation.
It estimates that barriers that keep women and girls offline — high device and data costs, lower digital skills and restrictive social norms, to name a few — have cost developing countries about $1 trillion over the last decade.
Women are sorely underrepresented in the fields of science, technology, engineering, and mathematics. In 2020, women only accounted for 17.9% of digital technology positions in China.
However, societal norms are changing and opportunities are opening up as more women climb the career ladder and smooth the path for others to follow.
"An entrepreneur's life is not just about business. It's about taking your life and making something out of it," said von Furstenberg, who launched the #InCharge movement to help all women reach their full potential.
Lazada, Alibaba's flagship online marketplace in Southeast Asia, recognized the achievements of 18 female entrepreneurs on International Women's Day 2022, who have found their creative niche, challenged social norms and successfully grown their business on the e-commerce platform.
Female Entrepreneurship
Women entrepreneurs often face hurdles to advancement, including unequal access to financing, less access to networks and more care responsibilities. They are also poorly represented in technology startups, according to the World Bank.
One factor that is leveling the playing field is rising female consumption power, a tailwind that boosts brands explicitly focused on women's needs.
British activewear brand for women, Sweaty Betty, was created 22 years ago when women's sportswear was generally stacked to the rear of men's sports shops. Founders Tamara and Simon Hill-Norton felt they did not have to compromise between performance and beauty.
"[Activewear] was sort of what you'd find for men, and then they'd shrink it and pink it," recalls Sweaty Betty's CEO Julia Straus. "Our mission is to empower women through fitness and beyond."
There will be 100 million more women in the global labor force by 2030 and Asia-Pacific will have the largest female workforce, with millennials representing the largest proportion of female laborers in 2030, according to research from Frost & Sullivan.
In Thailand, talking about female hygiene is not only considered taboo; products are expensive. Enter Pattiya Thanasrivanitchai, who sourced high-grade silicon from the United States to start manufacturing menstrual cups at a local factory. She leveraged e-commerce to scale her business and allow Thai customers to buy the product safely and privately.
In China, the world's second-largest economy, female consumers are also flexing their muscles.
"It's really important that brands are looking towards the demands of Gen Z, millennial, female consumers in China," said Zarina Kanji, Head of Business Development for Health & Wellness and Food & Beverage Brands at Alibaba.
At Tmall Global, China's largest cross-border online marketplace, around 70% of consumers are female, 85% of consumers are under 39 and 59% are under 30, said Kanji.
Digitally Flexible
The digital economy has made it easier to juggle work and family responsibilities said female entrepreneurs, as it's often easier to work from home running an online business and write your own work schedule.
"Gender equality and digital development are inextricably linked," the World Bank noted on its blog last year.
Kong Wai Theng, a 44-year-old business owner from Malaysia, started an online store while still breastfeeding her third child. She worked from home, taught herself new skills, including social-media marketing and branding, and eventually became the top seller in the health & beauty category on Lazada.
On Taobao, Alibaba's consumer-to-consumer retail platform, 23.58 million store owners are female as of 2019.
The digital economy has spawned business models that are popular career choices for women, such as blogging or restaurant reviewers. Another fashionable choice is a career as an influencer or Key Opinion Leader (KOL) of consumer opinion.
Livestreaming came to the fore during the pandemic as a way for retailers to continue to reach customers. On Taobao Live, Alibaba's livestreaming platform, 11.25 million women are in livestreaming-related businesses.
Automation of physically demanding jobs has opened up still more opportunities for women.
Cainiao Network, the logistics arm of Alibaba Group, said it collaborated with more than 10,000 female-founded businesses last year to open smart community post stations. These sites use technology to make inventory management, parcel collection and real-time parcel tracking less laborious for operators.
Part-time or short-term work also leaves more room for work-life balance or pays for household necessities. There were 5,5900 female couriers in 2020 at Alibaba food delivery platform Ele.me.