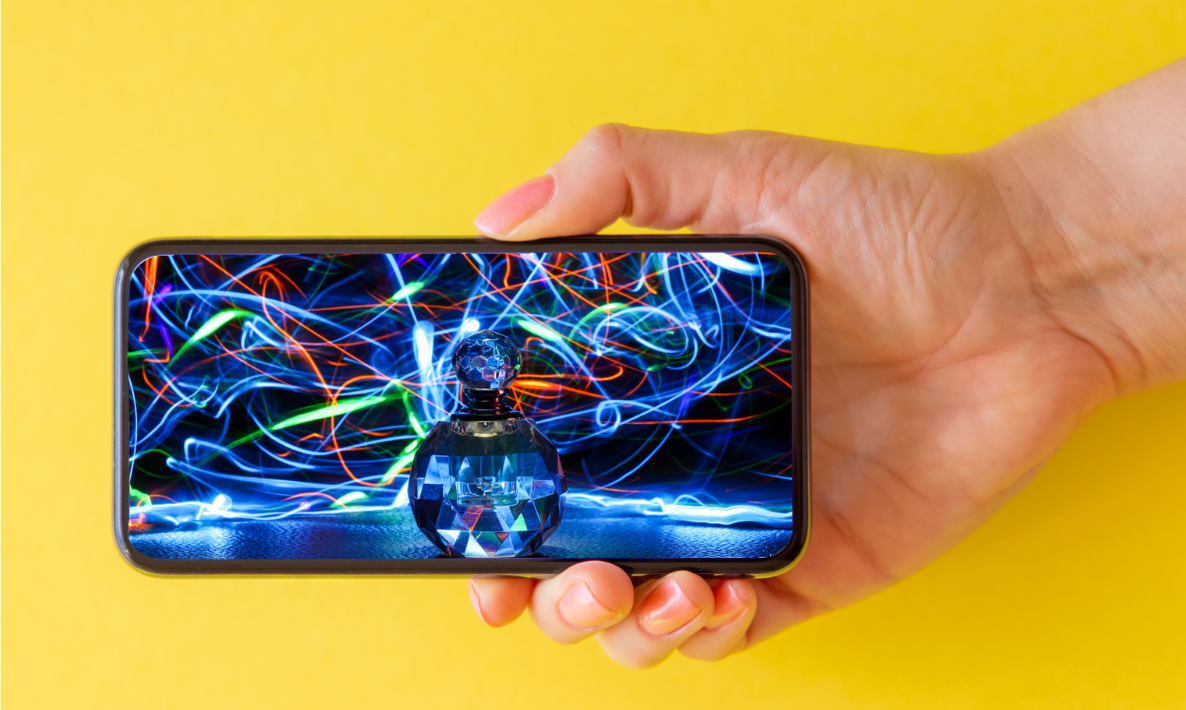 The internet has revolutionized industries and made daily chores easier, from grocery shopping to banking. But how about buying a new perfume?
Perfumers cannot share aromas on social media, and consumers struggle to distinguish between the dizzying array of products online.
Enter Spanish fashion and fragrance giant Puig, which uses images to represent scents online. Puig's pilot in China late last year showed that simply displaying a visual depiction of an aroma boosted gross merchandise volume by almost 5% consistently.
"We visualize scents; therefore the person at home can see how a perfume smells, can imagine it, decode it, and compare with others, making that process of discovery much easier," explained Camila Tomas, Puig's Vice President of Innovation & Technology during an interview at the company's headquarters in Barcelona.
Puig chose to launch its online tool, aptly named the Scent Visualizer, outside of its own website first in China in collaboration with Alibaba Group's digital marketplace Tmall. China was top of mind as the world's largest e-commerce market, and also because of its blistering pace of expansion.
China has one of the fastest-growing perfume markets globally, and boardrooms worldwide are prioritizing expansion in the Middle Kingdom. Data from market research provider Euromonitor International showed China's fragrance market has a 16% compound annual growth rate, setting it on a path to reach a $3.1 billion market size by 2025.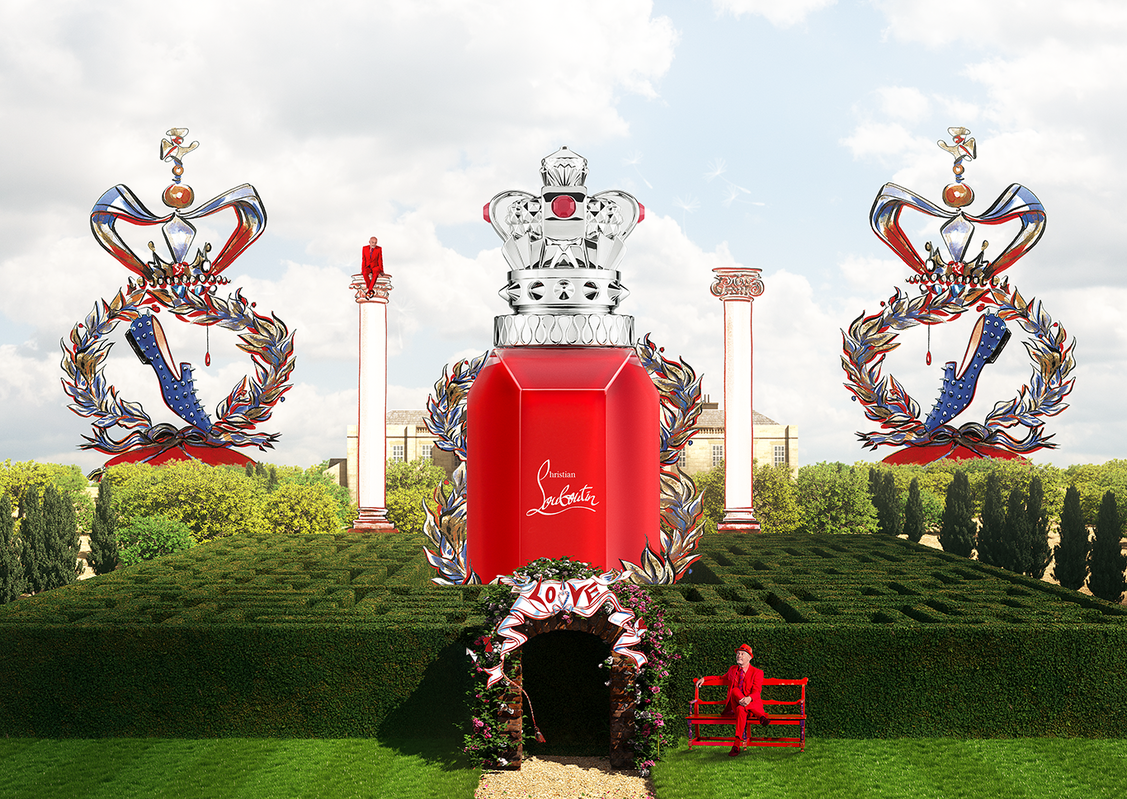 Throwing Out The Rules
Perfume marketing has followed an arcane and complex method for decades. Scents are described as a pyramid of top, middle and base notes decided by their relative evaporation speeds.
"It's very difficult for consumers to understand," said Tmall Fragrance Category Manager Bingxin Zhang.
Given China is still a relatively new market, growing rapidly and populated with the world's most digitally savvy consumers, there was a unique opportunity in time to rip up the rule book.
China is a very underpenetrated fragrance market at just 5%, compared with 42% in Europe and 50% in the U.S., according to the Swiss perfumer Givaudan and the Boston Consulting Group.
So, Puig and Tmall decided to take a fresh approach to marketing, one that could help educate consumers and grow the market.
"Most consumers aren't educated in the old way, so with this blank sheet of paper, Tmall wanted to market fragrances in the right way, one that it is easier for consumers to understand," said Tmall's Zhang. 
"Consumers can learn about scent shopping, understand the ingredients, and then market penetration will rise," she added during a phone call from her base in Shanghai.
Now that shoppers can readily recognize the scents they like online, Puig's Scent Visualizer eases their journey deeper into the perfume market, potentially buying multiple fragrances to match different moods or occasions.
"Like the category of wines, we start with very simple things and we discover more complex tastes as we grow and discover products. It's the same with perfumery," said Tomas. "It's almost like having a sommelier explaining notes right next to you."
A popular trend of late is to layer perfume, starting with a lightly scented shower oil in the morning, eau de toilette in the afternoon, and finally dabbing a musky perfume on pulse points in the evening.
Small Effort; Big Payoff
As a partnership, the Alibaba and Puig combination works well in China.
Alibaba brings to the table a platform connecting over 1 billion consumers in China and the digital skills to navigate rapidly changing fashions. Meanwhile, Puig, founded in 1914, has amassed a 10% share of the global market in fragrances. Its brand portfolio includes names such as Carolina Herrera, Paco Rabanne, Jean Paul Gaultier, Dries Van Noten, Nina Ricci, Kama Ayurveda and Loto del Sur.
Powering the Scent Visualizer is an online database Puig launched at the end of last year called WikiParfum, which sorts over 22,000 perfumes into 1,400 unique ingredients, each depicted by a different image. To make things even easier for users, WikiParfum recommends dozens of perfumes featuring similar notes.
"It establishes a language that allows me to compare. If I know that I like a perfume that has roses with green and citrus notes, it's very easy to find other products that may interest me," explained Tomas.
The Scent Visualizer covers Puig's portfolio of brands as well as scents from competitor brands. About 25 international brands participated in the Scent Visualizer pilot on Tmall over seven weeks in November and December last year. More brands are queuing up to launch this month, said Tmall's Zhang, who studied perfumery in Versailles, France.
Both conversion rate and the average transaction value improved as consumers made purchase decisions more quickly when they could "read" the scent and were willing to pay more to appreciate ingredients when those were displayed clearly.
"For such a simple and easy change, you can get a 5% jump in GMV. I think it is quite significant in proportion to the effort involved," said Tmall's Zhang. Tmall has opened up the Scent Visualizer to 90% of consumer traffic.
Learn more about perfumes in China here