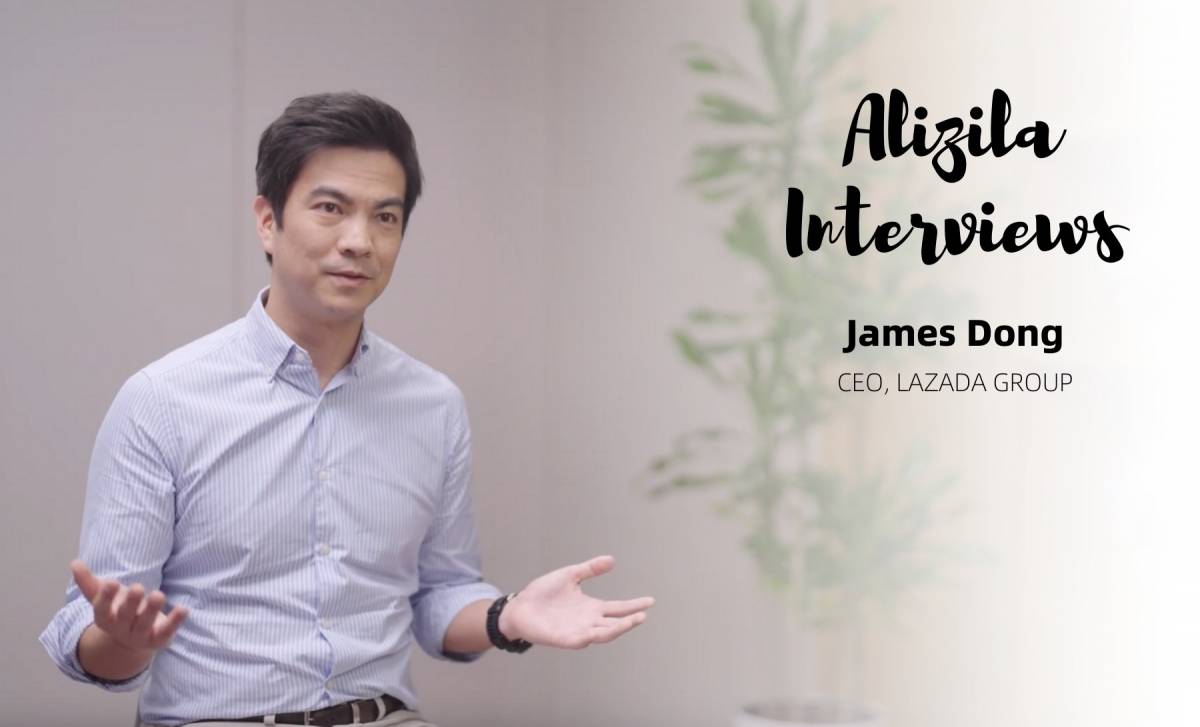 Alibaba Group's Southeast Asian e-commerce branch Lazada Group has geared up expansion efforts under the direction of Chief Executive Officer James Dong. He sat down with Alizila after five months on the job.
The platform is doubling down on previous areas of investment, from infrastructure to logistics, while plunging deeper into Indonesia, Southeast Asia's largest economy.
"Post-COVID, Lazada needs continuously to grow," said Dong, who joined Lazada in 2018 and took over the role of group head in June.
In March of this year, Lazada crossed the one million mark by the number of active monthly sellers on the platform. Paid orders rose 60% in the 12 months ending March 31, 2022, according to Alibaba's annual report for the 2022 fiscal year.
Looking forward, the platform has even greater targets in sight.
"At the moment we are slightly ahead of our trajectory of hitting 300 million [active annual users] by 2030, partially due to fast growth especially during the pandemic period," said Dong.
Alibaba Group Chairman and CEO Daniel Zhang has touted Lazada as a business unit that has succeeded in narrowing operating losses. In a call with investors on Aug. 4, he noted the platform's operating efficiency enhancement and cost optimization.
Founded in 2012 and acquired by Alibaba in 2016, Lazada is the region's leading online retail platform with end-to-end logistics capabilities and fulfillment centers in six countries.
Looking South
Lazada is expanding its presence in Indonesia to engage consumers in Southeast Asia's largest consumer market.
The country's 276 million citizens are driving a national e-commerce sector that recorded $30 billion in revenue last year, according to a report by consultancy TMO Group – the highest across the markets Lazada operates in.
"Even in the past few quarters when the international market has shifted quite dramatically, we were still expanding offices and hiring in Indonesia," said Dong. He also serves as the country CEO for Lazada's Indonesia operations.
The platform, which entered Indonesia in 2012, is jostling with Tokopedia and Shopee for market share. However, Lazada is broadening its investment in the country's digital economy.
In August, Lazada announced funding in local fintech Dana, which provides digital wallet services accepted by more than 18 million Indonesian merchants.
"We go where the brands go," Dong noted.
Digital Explosion
The platform's recent redoubling in Indonesia is emblematic of a broader push to make the most of a wave of digital adoption among Southeast Asia's growing middle class.
"The biggest opportunity that we captured in the past few years is the very fast digitalization of sellers and buyers," said Dong.
The region's digital economy as a whole will increase by 28% to $222 billion in 2022, research unit Bloomberg Intelligence predicted, propelling e-commerce players along with it.
Lazada saw a 40% increase in buyers and a 30% jump in orders placed during its 9.9 sales between Sept. 9 and Sept. 11 compared with data from a three-day sale in March.
This year's 11.11 Global Shopping Festival, which kicked off on Alibaba platforms on Oct. 24, will be the next opportunity for Lazada to deliver a top-tier digital experience to consumers.
"This is the ultimate test for our platform," Dong said.
This article has been updated