Global luxury powerhouses are tapping technology to elevate and customize gift-giving on Alibaba Group's flagship luxury platform Tmall Luxury Pavilion ahead of Chinese Valentine's Day.
Gifting is a tradition on Chinese Valentine's Day, also known as the Qixi Festival, which celebrates the star-crossed love between a cowherd and weaver girl enshrined in Chinese mythology.
High-end brands, including Italian fashion house Valentino and British designer Burberry, are marking the occasion by leveraging 3D imagery to share the unboxing experiences of iconic items in collaboration with Luxury Pavilion.
"Luxury brands are launching innovative digital services to create a better shopping experience for consumers and to bring people together with gift-giving," said Janet Wang, the head of Tmall's Luxury Division.
Consumers can zoom in for detailed viewing of luxury items from every angle – all in multiple dimensions with no special glasses required.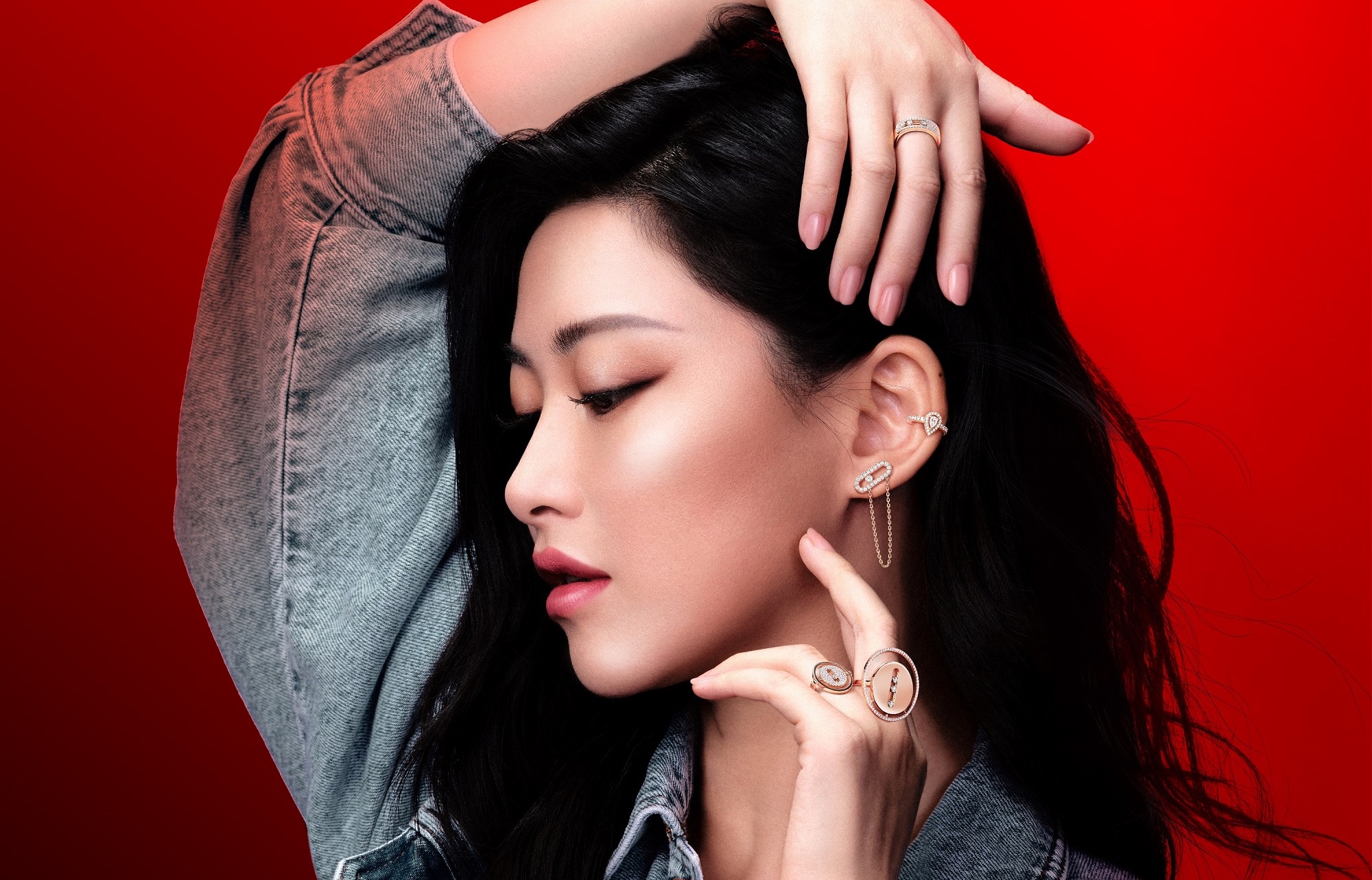 These high-tech features are being put to the test as Luxury Pavilion hosts more than 800 Qixi-themed items exclusive to the Chinese market featuring traditional symbols, many with the lucky color red.
Cartier launched a limited edition of its Les Berlingots de Cartier necklace with red jasper stone and pink chalcedony, while Hong Kong-based high jeweler Qeelin's latest Yu Yi lock necklace – inspired by Chinese ceremonial scepters – features rose gold, pink opals and diamonds.
In total, 90 brands joined to launch over 40,000 products that support digital bespoke gifting services on the platform, five times as many as during another Valentine's Day-themed shopping festival in China on May 20.
Youthful Appeal
Putting a digital spin on luxury has been a long time coming, as digitally-native young consumers account for a growing share of spending in the sector.
"We know we're communicating with a group of digital-savvy and high-net-worth Chinese customers at Tmall Luxury Pavilion," Valérie Messika, founder of Parisian high jewelry brand Messika, told Alizila.
The company launched on Luxury Pavilion in April and has plans to integrate 3D technology into its flagship store in the future.
High-tech platform features are part of a broad push by Tmall to help brands connect with Chinese luxury consumers, as the country is on track to become the world's largest luxury market by 2025, according to research firm Bain & Company.
"We [are seeing] a percentage growth in younger generations shopping luxury… all thanks to the digitalized means used by brands to approach consumers," Wang noted earlier this year.
Millennials, born between 1981 and 1996, are leading the charge. As the biggest spenders on Tmall Luxury Pavilion, they account for around 67% of gross merchandise value generated on the platform in 2021.
The share of luxury spending among Luxury Pavilion shoppers born after 1996 also rose from 15.6% in 2020 to 17.5% in 2021, the platform reported in its Strategic Consumer Profiles White Paper.