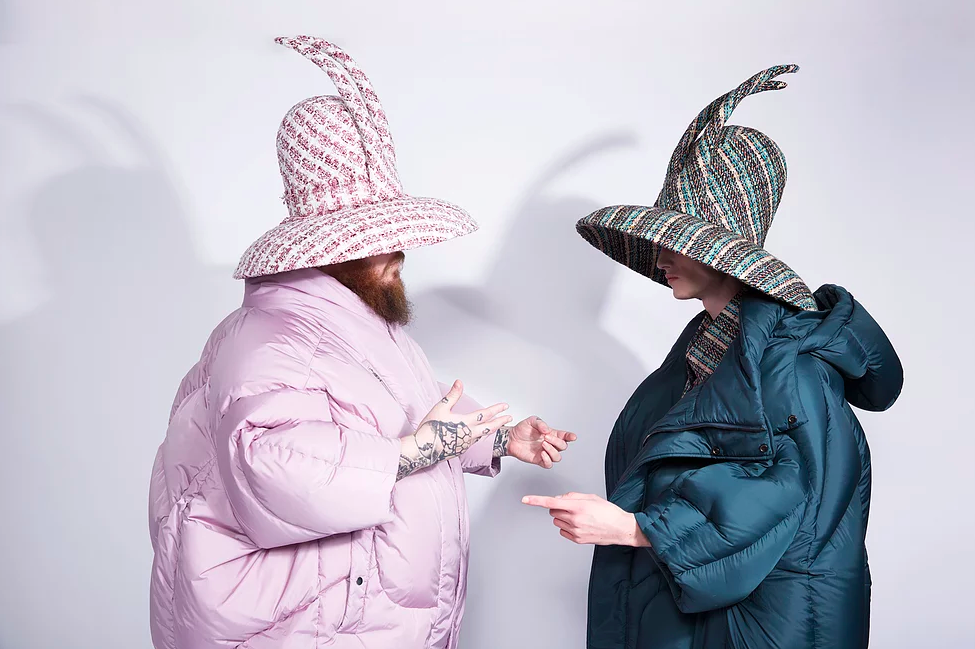 Looking to put Chinese fashion brands on the map, Alibaba's B2C e-commerce platform Tmall said Thursday it will bring four fashion labels to showcase their designs on the runway during the next month's "New York Fashion Week: Men's" event.
Tmall and NYFW: Men's announced a partnership last September. As part of that agreement, Chinese brands will showcase their new 2018 autumn-winter collections on the runway and at showrooms during the fashion event from Feb. 5-8 in Manhattan. They'll be showing off their style in front of the approximately 300 fashion editors, retail executives, buyers and the industry's thought leaders expected to view each presentation.
After rigorous rounds of screening, the four finalists include leading Chinese fashion brand Peacebird, local sportswear giant Li-Ning, individual designer Chen Peng—who recently had his namesake brand's puffer jacket worn by Lady Gaga—and Hong Kong pop icon Edison Chen's streetwear brand CLOT.
The brainchild of the Council of Fashion Designers of America (CFDA), NYFW: Men's this year will feature "Tmall China Day," an initiative to help Chinese fashion talent break into the international market, which includes designer-buyer matchmaking, e-commerce collaborations and showcases at its fashion week events. CFDA is an invite-only trade association with the membership of over 500 leading American or US-based designers in footwear, apparel and accessories, including fashion industry greats Tom Ford, Diane von Furstenberg, Jill Stuart, Alexander Wang and Tommy Hilfiger.
"China Day allows us to further expand the scope of NYFW: Men's by showcasing the most exciting Chinese fashion talent to the American fashion community," said Steven Kolb, president and CEO of CFDA. "The initiative is part of CFDA's overall strategy to build international ties, which will in turn help us strengthen the impact of American fashion globally."
For its part of the collaboration, Tmall advises the selection of China Day candidates for the menswear show and the September womenswear show, NYFW: Women's.
In October last year, Tmall invited three CFDA brands—Opening Ceremony, Robert Geller and GREY Jason Wu—to participate in its annual "See Now, Buy Now" fashion extravaganza, giving their latest clothing lines first-time exposure to the half-billion Chinese consumers who visit Alibaba's platforms. For NYFW: Men's, Tmall plans to use the same model, allowing consumers to instantly purchase some of the outfits as they watch the runway shows streamed on the platform.
"Both sides come from the common goal of promoting exchange between Chinese and American fashion industries. We want to help outstanding Chinese designers gain more recognition in the international fashion community, while also supporting commercial labels to build their brand and expand globally." said Jessica Liu, president of Tmall Fashion. "On the other hand, we would also like to attract quality U.S. fashion brands and designers to the China market and use Tmall's assets to help them succeed commercially."
An official launch event will be held in New York early February in the run-up to NYFW: Men's, which expects attendance from designers, as well as some of the big names in the judging committee, including Bloomingdale's fashion director for menswear Justin Berkowitz and vice secretary-general of Shanghai Fashion Week Xiaolei Lv.