Swiss luxury watchmaker Oris, best known for its diving, aviation and motorsport collections, announced the launch of its first flagship store on Alibaba Group's shopping site Tmall, the largestB2C marketplace in China.
The Oris launch is the latest sign of luxury brands embracing new sales and marketing channels in a bid to reach the country's Internet-savvy younger generation. Oris would be the latest among a series of luxury watchmakers to join Tmall, including the LVMH-owned Tag Heuer, Zenith and the Swatch Group-owned Tissot.
Liu Xiuyun, general manager of Tmall's apparel division, said most of Tmall's users are young and members of the middle class, driving a rebound in luxury sales growth as more brands find renewed interest in the China market.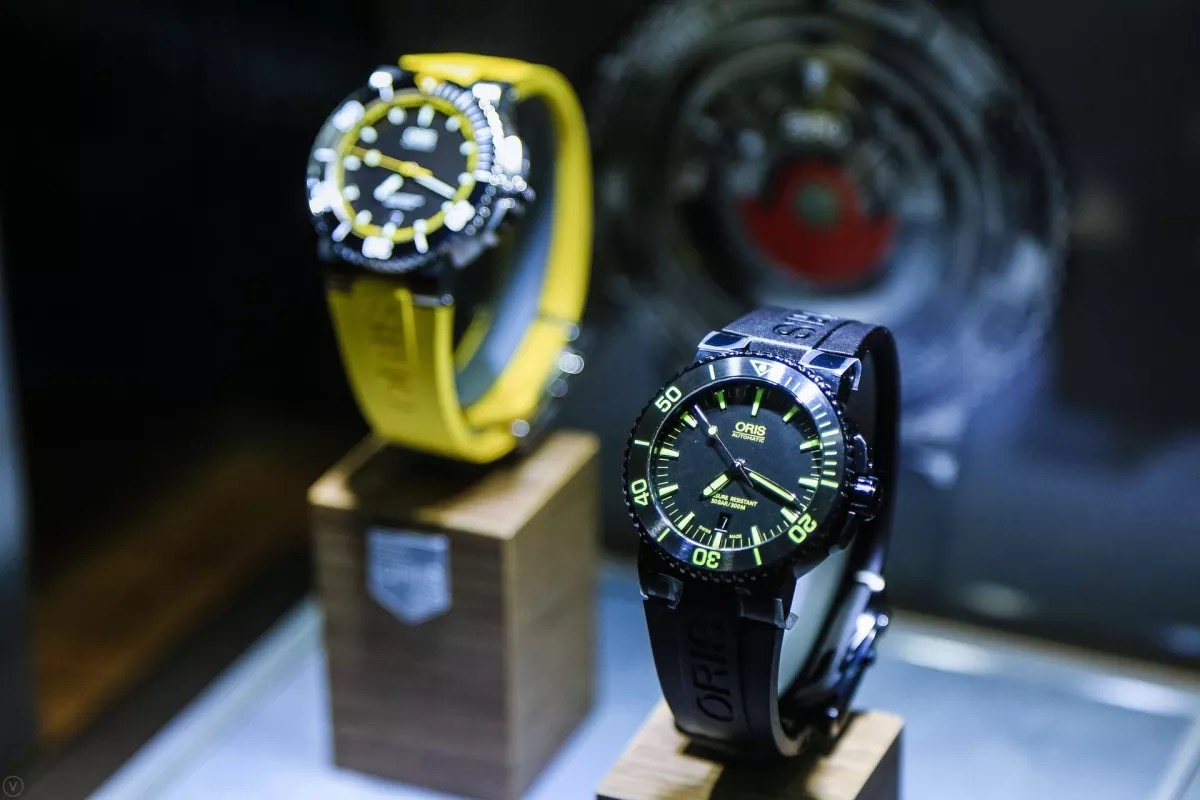 "More and more luxury-goods makers are adjusting their marketing and pricing strategies," Liu said."And because Tmall provides precisely the marketing and content management tools brands need, it is going beyond being a pure sales channel, but also the main platform for branded storytelling and consumer engagement."
While attending the launch event at the Shanghai Ocean Aquarium, Oris CEO Rolf Studer said opening the new flagship store is a critical step in their company's global strategy, adding that a major value from collaboration with Tmall would be the chance to connect with the 500 million users on Alibaba's platforms.
"Through this partnership, we look forward to finding ways to better merge our offline and online sales channels, to more accurate data-driven product placements and to take part in [Alibaba's] New Retail initiatives," said Studer.
Also announced during the event, Tmall is kicking off "Pavilion Day" this week—a brand new shopping festival dedicated to strengthening engagement between luxury-goods makers and their target consumers both online and offline. Throughout the duration of the festival, shoppers can gain access to exclusive member events, celebrity fan meetings and customized experiences. Different from the platform's wide array of sales events in the past, Pavilion Day will feature one brand at a time, starting with the LVMH-owned French perfume house Guerlain.
In the coming weeks, select loyal customers will have the opportunity to receive exclusive benefits such as receiving a VIP invitation to the Sept. 9 birthday party of Chinese actor and Guerlain celebrity endorser Yang Yang, who will be making a surprise appearance at a perfume exhibition in Shanghai on Sept. 22, as well as an one-on-one lesson withthe world-class perfumer.
The new shopping festival is the latest step in a multi-phase launch of the Luxury Pavilion section on Tmall, aiming to bring the same brand exclusivity and tailored shopping experience consumers would get in a brick-and-mortar store to the world of e-commerce. Eventually, the pavilion seeks to offer brands a complete suite of marketing and omnichannel solutions. It is an invite-only platform—only select brands will participate, currently including luxury brands such as Burberry, Hugo Boss, La Mer, Maserati and Zenith, all labels that already have flagship stores on Tmall.
Only a month after the launch of the new Luxury Pavilion, participating brands' average sales on Tmall have jumped by 150 percent, while MOET Hennessy, Rimowa, Hermes-backed brand Shang Xiasaw a staggering growth of up to 300 percent, according to the latest Tmall figures.