Becoming a father changed everything for beauty industry veteran Nicolas Gerlier as he took a long, hard look at how mountains of plastic packaging were polluting the planet for the next generation.
After a decade of working for French beauty companies L'Oréal and Phyto, the entrepreneur called it quits and founded sustainable cosmetics brand La Bouche Rouge Paris in 2017.
"I suddenly became conscious of the environmental impact of the beauty industry," Gerlier recalled.
Skincare and makeup products reach customers swathed in single-use plastic – creating more than 120 billion units of largely unrecyclable packaging worldwide every year, according to recycling company TerraCycle. Most of this waste ends up in oceans or incinerators.
Clean beauty products are designed to satisfy consumers' quest to use makeup containing only pure, healthy ingredients – shunning parabens, sulphates and artificial colours and fragrances.
While the global beauty and personal care sector grew 2% last year, according to market analyst Neilson, sales in its NeilsonIQ Clean index – products free from 600 artificial ingredients – grew 8.1%.
Paris-based La Bouche Rouge is already selling its reusable lipstick cases in Europe and the U.S., and this year is one of many clean beauty brands ramping up in China via e-commerce giant Alibaba Group's B2C digital marketplace Tmall Global.
"Chinese consumers are very discerning and interested in new, exclusive brands that reflect their sophisticated taste," said Gerlier.
Natural Look
La Bouche Rouge's expansion comes as Chinese consumers are scouring digital marketplaces for sustainable products and the largest platform companies are burnishing their green credentials.
"As sustainability becomes an established requirement for shoppers, China is witnessing a rapid increase in demand for products that conform to global green standards," said Tony Shan, Head of Tmall Global and cross-border import e-commerce platform Koala in the Americas.
Alibaba is making more sustainable products available to Chinese consumers, encouraging greater awareness about the environment as part of its pledge to hit carbon neutrality by 2030.
Chinese consumers are also demanding quality and effective ingredients as most products applied to skin will either directly or indirectly end up being absorbed by the body.
"What is hot in Chinese beauty are ingredients, like hyaluronic acid and retinoids that can effectively solve skin problems," Tmall category operations researcher Dong Sisi said. She has identified a roughly 40 million user-strong cohort of consumers interested in natural skin and home-care products on Tmall.
Many established brands are creating green products to meet the burgeoning demand. China's cosmetics market, already the largest globally, will double from its 2019 valuation to $145 billion by 2025, research by investment bank Goldman Sachs.
Big name brands, Dior and Hermes, both recently introduced refillable lipsticks into their collections. At the same time, indie beauty darling Hourglass Cosmetics has had its own reusable version since 2017.
Domestic brands are joining in and adding nature into the very products themselves, such as Hangzhou-based Florasis with its floral extract-laden lip products and more.
What Price Beauty?
Available in more than 33 colors, Gerlier's lipstick is formulated without plastic and sits within refillable metal tubes encased in upcycled or vegan leather.
The brand's all-natural formulation is free from a cluster of micro-plastics like polyethylene terephthalate – a key ingredient in polyester fabric, plastic bottles and many beauty products despite being known to generate a toxic metalloid called antimony when heated.
Instead, the lipsticks contain a rare species of hand-harvested French seaweed as the hero ingredient, making the end-product "clean enough to eat," according to the founder.
Clean beauty doesn't always come cheap. At $40 a pop, plus an additional cost for every refill, the price point of La Bouche Rouge lipsticks sets the brand on par with storied brands like Tom Ford and Givenchy.
That's still a digestible price in the Chinese market, research shows. More than 80% of shoppers in China are willing to pay for sustainable packaging compared with 68% among Americans and 65% in the UK, according to a report by consulting group McKinsey.
"The initial purchase costs more but it is a statement – it is something you give to someone you love," he explained. Investors agree and La Bouche Rouge is fresh from completing a multi-million-dollar fundraising.
Cracking China
Success in China, the world's largest consumer economy in purchasing power parity terms, can be a gamechanger for startups. However, many small businesses find language and logistics hurdles difficult to surmount.
To spread its message in China, La Bouche Rouge has partnered with some of China's largest art fairs in Shanghai and Beijing, such as JingArt in the summer and ART021 in the fall.
It has also widened its stable of high-profile endorsers, including British model Rosie Huntington-Whiteley, to encompass China's most prominent influencers who use Tmall Global to stream to millions of viewers.
"We were delighted with the success of our launch on Tmall Global [and] we will repeat the livestreamed demonstrations in March," said Gerlier.
After a soft-launch on Tmall Global in October, La Bouche Rouge made its full debut in November during the ART021 art fair in Shanghai. The brand recorded RMB 129,765 in sales that month, an 80% increase to the monthly average sales from its small pop-up store in Beijing. It is targeting 2022 net sales in China of 799,000 euros.
A joint effort with one livestreamer, Lipstick King Austin Li, helped the brand to sell more than 1,000 units of its seaweed-infused lipsticks in just minutes in December 2021.
Partnerships with the country's modern artists are likewise drawing consumer interest.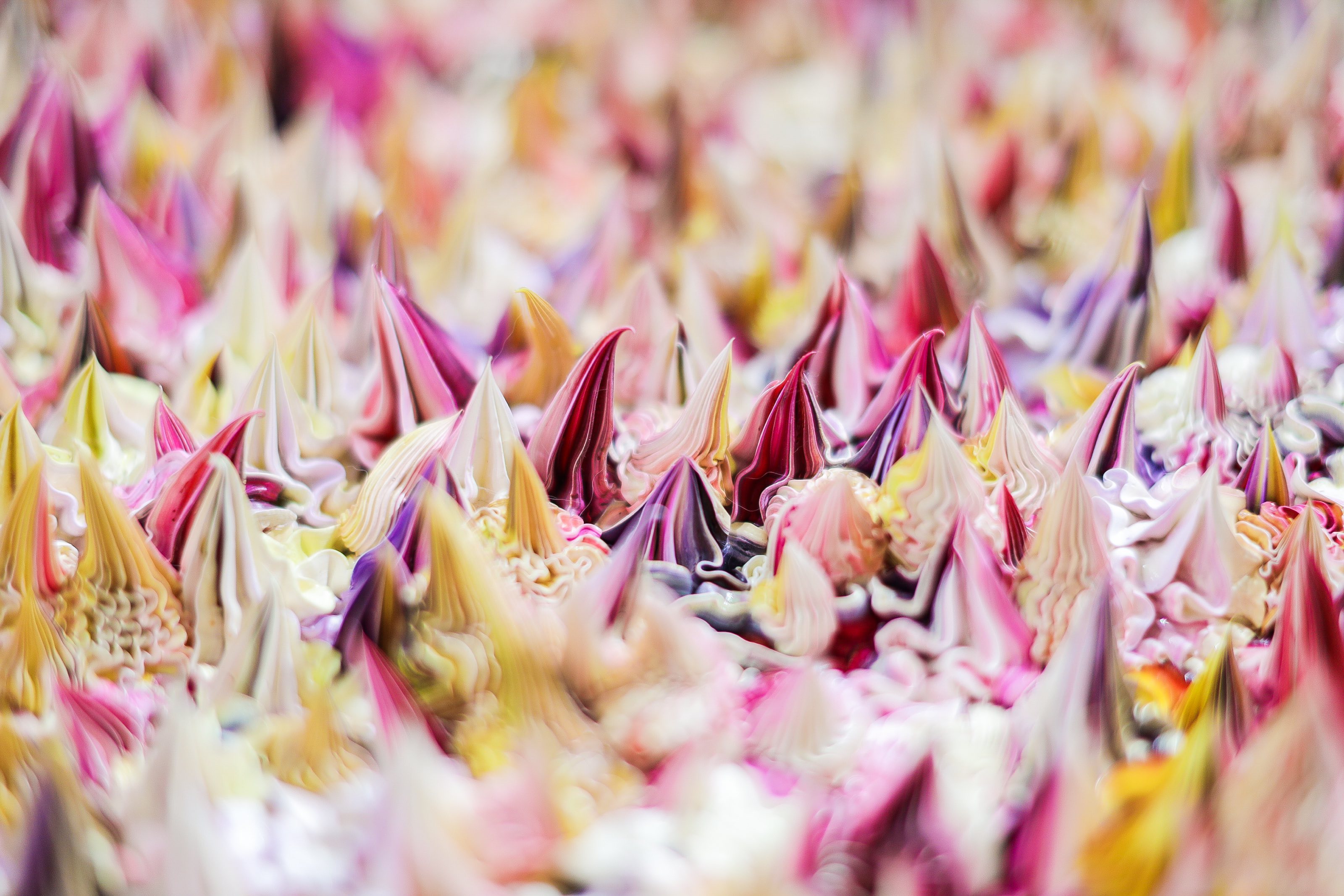 One collaboration with Shanghai-based painter Xu Zhen inspired La Bouche Rouge to create a cherry-red lipstick shade; the display showcasing the limited-edition product was a work of art itself featuring an interactive floral exhibition and gallery.
But even as the brand experiments with further expansion into China, Gerlier's drive remains the same: "We are doing this for our planet, because that is our future and the future of our children."
Every day is Earth Day at Alibaba. As this international day of awareness approaches, we invite you to explore how we put the environment first and how you can too!