---
Listen and follow Alicast
---
In this episode of Alicast, Michael Huang, General Manager for the Greater China region at Italian luxury brand Brunello Cucinelli talks with Alizila's Managing Editor, Alison Tudor-Ackroyd, about luxury trends in the world's second-largest economy.
The Brunello Cucinelli's no-label brand and nonchalantly elegant style is sported by Hollywood celebrities and Silicon Valley executives alike.
Huang talks on Alicast about Brunello Cucinelli's fast-growing China business, where revenues grew eight-fold between 2011 and 2020.
He profiles China's luxury shoppers in this podcast, fostering a deeper understanding of consumer habits and needs. He also offers listeners tips on how to attract younger generations and generate greater engagement with your brand online.
Huang has over two decades of experience working for high-end brands in mainland China and has served at Brunello Cucinelli for more than eight years, based in Shanghai.
China is on pace to become the world's largest luxury market by 2025 as the country's swelling ranks of affluent consumers increasingly covet high-quality products.
Cucinelli's team in Shanghai is confident that Chinese consumers will continue to lift the brand's growth trajectory and, over the medium term, contribute roughly a third of group revenues, up from just 1.8% in 2009.
This month, Brunello Cucinelli is expanding in China by launching on Alibaba Group's Tmall Luxury Pavilion, just in time for the brand's peak fall/winter season, just in time for consumers to snap up its trademark cashmere sweaters.
An edited transcript of this episode of Alicast follows. For more conversations with entrepreneurs successfully navigating China's markets, subscribe to the series on Apple Podcasts or Spotify.
Podcast transcript:
You're listening to Alicast, a deep dive into innovative and emerging trends in e-commerce, online payments and digital entertainment, brought to you by Alibaba Group.
Alison Tudor-Ackroyd: Welcome Michael and thank you for joining us on Alicast.
Michael Huang: Thank you Alison for inviting me.
Alison Tudor-Ackroyd: Drawing on your experience working for luxury brands in China, how would you say that Chinese luxury consumers' shopping habits differ from those of their European counterparts?
Michael Huang: Chinese luxury consumers are younger, recognition-seeking and trend-sensitive. They are more focused on international brands because they want to explore different brands in the market.
They are getting more used to online touchpoints. There's a big rise in e-shoppers, who focus on luxury streetwear.
European luxury consumers are more mature. They are more loyal to the brand that they are wearing and using. They like local brands, and they love to walk in and [they] value the physical shopping experience; and they are more focused on traditional luxury pieces, like ready-to-wear bags, etc.
Alison Tudor-Ackroyd: It's been a turbulent couple of years in almost every respect. Looking back – how did the market for luxury in China change during the pandemic?
Michael Huang: China is a very well-balanced offline and online market. It means that before, somehow we were focused on physical stores, but with digitalization getting more popular, e-commerce became another very important contributor to the industry.
Luxury brands are rising to embrace e-commerce and social media platforms, to be responsive and closer to the consumers. Digitalization is the trend of the decade. Both e-commerce and innovations are the most [popular] consumer touchpoints of young luxury consumers in China, who are the major consumers in the future.
Also, another point is digital innovation – the most creative and eye-catching form of consumer engagement, which also signifies the starting point of omnichannel.
Alison Tudor-Ackroyd: Turning specifically to Brunello Cucinelli, an Italian luxury brand, famous for its sumptuous cashmere sweaters, how have these trends informed Brunello Cucinelli's business strategy in China?
Michael Huang: Starting from 2017, we have operated our business independently in China. We aim to adjust it and upgrade our physical stores. This is the first step, in order to create a better physical shopping experience. Then the awareness of brand improved rapidly and we are able to expand our network to [an] online presence.
We took over the operation of our official online boutique in 2019 and upgraded all the images online, and then improved the operation service for our final consumer. We saw very positive feedback from the market, and starting from last year, we planned and decided to extend our presence on Tmall.
Our strategy is clear. We won't massively open our physical retail stores because we are quite a niche brand in the market. E-commerce has become a plus to the business. We will also develop and improve our online digital world to match the company's needs.
This is our strategy for the coming few years in China.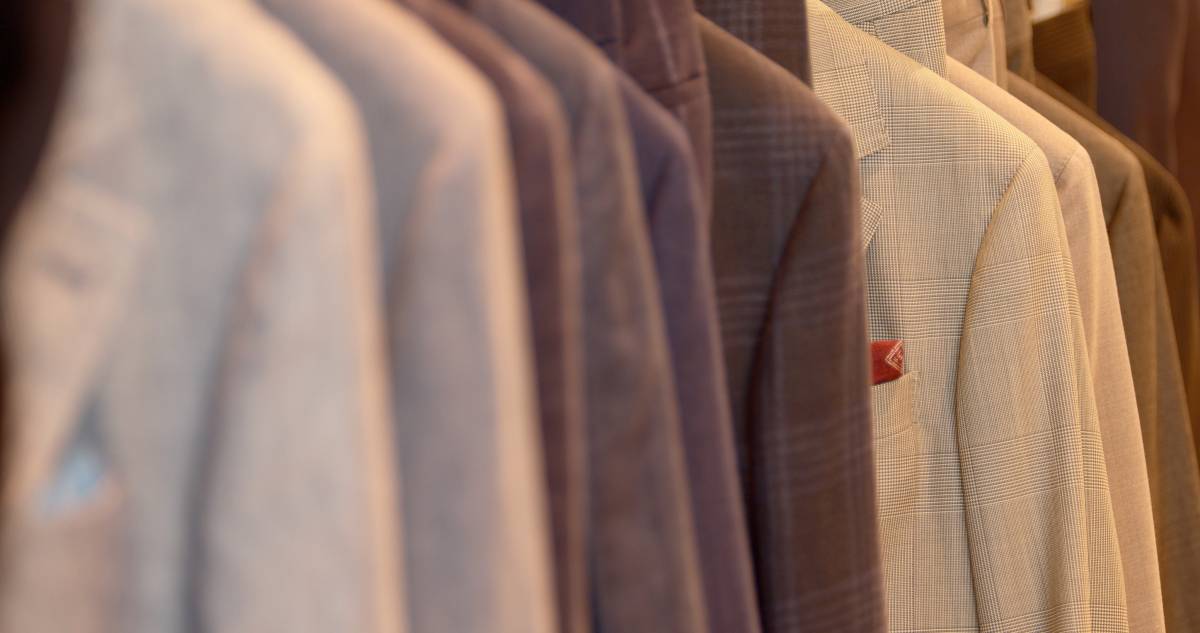 Alison Tudor-Ackroyd: You talked about the relationship with Alibaba Group's Tmall. Can you share a little bit more about how that partnership is progressing? Why you partnered with Tmall and more about the full rollout on Tmall, or the Grand Opening?
Michael Huang: At this moment, we are progressing very well with Tmall, and we are both happy with each other.
Why did we choose Alibaba Group as our partner? We saw very positive and rapid growth from Tmall's luxury business in China; also, Tmall's entire business model is [sound]; and we saw that our value is somehow quite in line with each other.
We decided to open our first official online boutique with a soft opening in March on Tmall.
We made the very right decision, allowing us to keep investing in Tmall as a trusted partner.
The Grand Opening is planned [for] September as the peak season for our brand is in winter. We believe with the whole winter merchandise ready online in September, we are going to have a very successful opening.
Alison Tudor-Ackroyd: Sounds exciting. I am looking forward to it.
I've been keeping an eye on earnings reports of European luxury brands in recent weeks and a few have been talking cautiously about a recovery post-pandemic, and you've recently reopened physical stores in China after the lockdowns.
Are you also experiencing the so-called revenge shopping phenomenon where consumers have pent-up demand and are now splurging?
Michael Huang: Yes, I think everybody is expecting revenge shopping. But from my point of view, this recovery wave could be slower than the wave in 2020.
As I shared with my friends in the industry, people are now rebuilding their confidence in the market.
But we saw that customers were back as soon as the lockdown was released; even though the quantity is not that huge, the quality is very high. The needs are still there.
Alison Tudor-Ackroyd: Got it. I was recently in Europe and felt that climate change awareness had massively increased during the pandemic. Given you are in Shanghai, can you give us some color on the ground?
Michael Huang: This is really underway as a mainstream social topic in China.
Chinese shoppers are so digitally savvy that they care not only about carbon emission cut but also about a sustainable ecosystem in which a smart-purchasing lifestyle shines.
[That can mean] buying something that lasts longer and extending the product life cycle by choosing something of good quality.
This will probably work better in China when it comes to sustainability. To our brand, sustainability includes human sustainability, environmental sustainability, and economic sustainability. And of course, along with cultural sustainability, another element is spiritual sustainability.
Alison Tudor-Ackroyd: Getting into the weeds now, this part is for the connoisseurs of digital and China practitioners, early days, but how many fans have Cuccinelli's Tmall store attracted? And how do you attract and engage with consumers on Tmall?
Michael Huang: Our followers on Tmall have reached over 13,000 with a silent and soft opening.
We have very high recognition and repetition in the elite class consumer group, and they were attracted and then maintained by our high-quality craftsmanship and great customer ervice, combined with promotion tools offered from Alibaba to increase the visibility, storytelling of the brand, personalized gifts for the members that allow us to attract a new clients online.
Alison Tudor-Ackroyd: Earlier on in our conversation, you mentioned influencers or Key Opinion Leaders (KOLs). How critical are they in your rollout and what role do they play?
Michael Huang: Actually, when we choose our KOLs for the brand, they should be able to resonate with the brand's spirit to touch on important themes, like courage, love, freedom, true-self, and [its] future.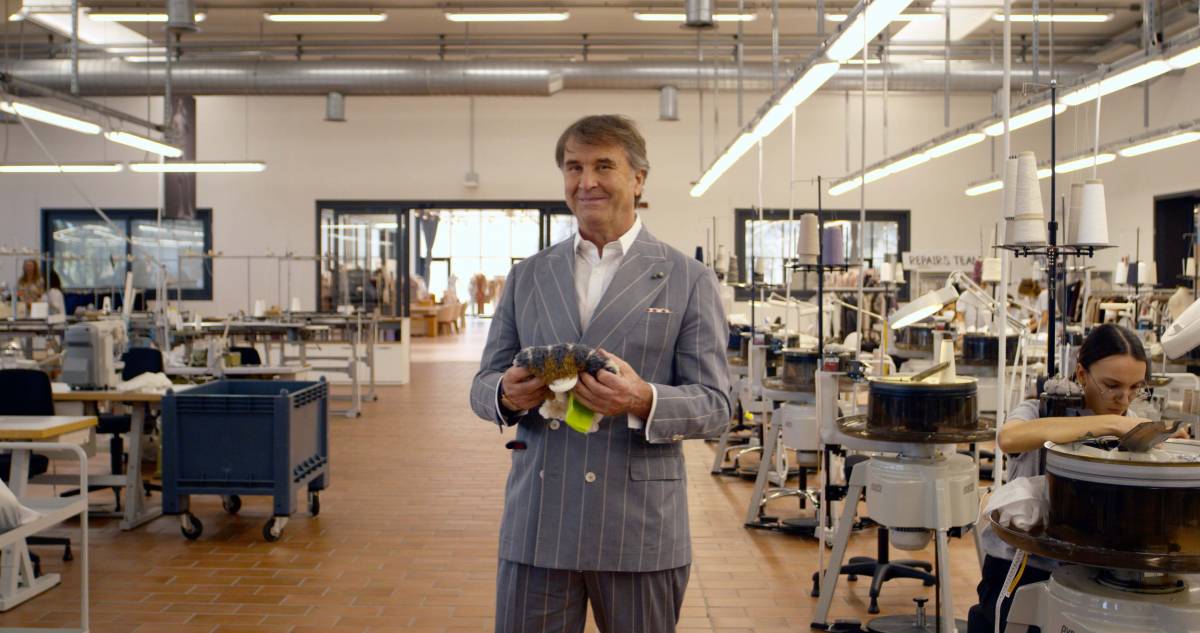 Alison Tudor-Ackroyd: As we approach the grand opening, you've done your own research and explored the tools. What has been the biggest surprise? What's your biggest learning through this process?
Michael Huang: We found that Chinese consumers are younger than [their]Western [counterparts], as I indicated before. Over 50 [percent of ]consumers are under the age of 35 and tier-two cities see a higher share of young consumers. They [wear] them on ceremonial occasions, and festivals are important for luxury shopping.
Alison Tudor-Ackroyd: That's interesting, and you are reaching into those tier-two cities and engaging those younger consumers. So, how optimistic are you looking ahead? Do you see Asia contributing a higher percentage of company sales in the coming five years? You are based in Shanghai. I think you're a little biased, but still is your business growing?
Michael Huang: Of course. Talking about the global contribution from Asia or Greater China, we contributed nearly 15% of the global revenue of our brand. I always aim to contribute at least 30% to 35% from Greater China to the global business. But in the coming five, maybe 10 years time, we will reshuffle the brand image.
But of course, the business growth should be there year by year – rapid and higher than the global average, to, catch [up with] the single biggest business contributor North America [market] in a short time.
It contributes 35% to 36% of the [global business]. So it means that we have the potential there, and we need to be patient, but not that patient.
Alison Tudor-Ackroyd: So a growing business and room to grow. Do you see deeper integration between your online and offline stores in China? Previously, you talked about shopping habits using both channels. How do you see that playing out?
Michael Huang: In the past three years, more and more consumers have already developed the habit of researching everything online, for new information, new trends, and all the news online.
But they want to prove them and try out and then to see, to touch everything physically inside the physical stores. This is a combined shopping experience.
Alison Tudor-Ackroyd: Fantastic. Any specific updates on Cucinelli's growth in Greater China that you can share with us?
Michael Huang: This is very interesting and exciting to me. In the first half of 2022, we just released the financial report. We achieved a slight growth in Greater China, even though we experienced the pandemic.
The main driver of the business came from our men's business, which is the ready-to-wear [series]. Both men and lady collections achieved very positive feedback along with very positive sales results. We launched several projects, including the Never Ending Story cashmere project, and also Brunello himself initiated a business suit project.
Alison Tudor-Ackroyd: That is remarkable to see growth through the pandemic. Why is it important for global brands to have this footprint in China? If I'm a European brand thinking about expanding in China, what do I get besides the sales growth? What should drive me?
Michael Huang: For our brand, we respect the traditional value as well as the culture of the mother company. Now we are more focused on the people and the product because as we all know that Italian brands are famous for their craftsmanship.
As for our brand, Brunello always talks about human estate capitalism, which focuses on the people and human beings to bring nice Italy-made products to the market. It also insists on the traditional Italian style and allows the Chinese consumer to experience what is pure Italian taste or style.
Alison Tudor-Ackroyd: To close. What about Italian luxury brands like Cucinelli resonate so strongly with Chinese consumers?
Michael Huang: We should insist on the pure Italian taste, including tailoring and craftsmanship, taste, and sophisticated refiner Italian style. And of course, to combine with our brand value, which is humanistic capitalism, especially for Brunello Cucinelli China. We want to bring this very strong message to the market.
Alison Tudor-Ackroyd: Thank you so much, Michael, for sharing your insights with us. Much appreciated.
Michael Huang: Thank you. My pleasure.
Alison Tudor-Ackroyd: And thank you everyone for joining Alicast.
---
Listen and follow Alicast
---
"Alicast" is a production of Alizila, the corporate newsroom of Alibaba. It's produced by Yashan Zhao and hosted by Alison Tudor-Ackroyd. If you're in a podcast app already, please follow "Alicast". If you're listening on Alizila's website and want each new episode of "Alicast" delivered to you as they're published, download any podcast app, then search for "Alicast" to follow the show. Thank you for listening.
---